Cardi B Responds To Payola Rumors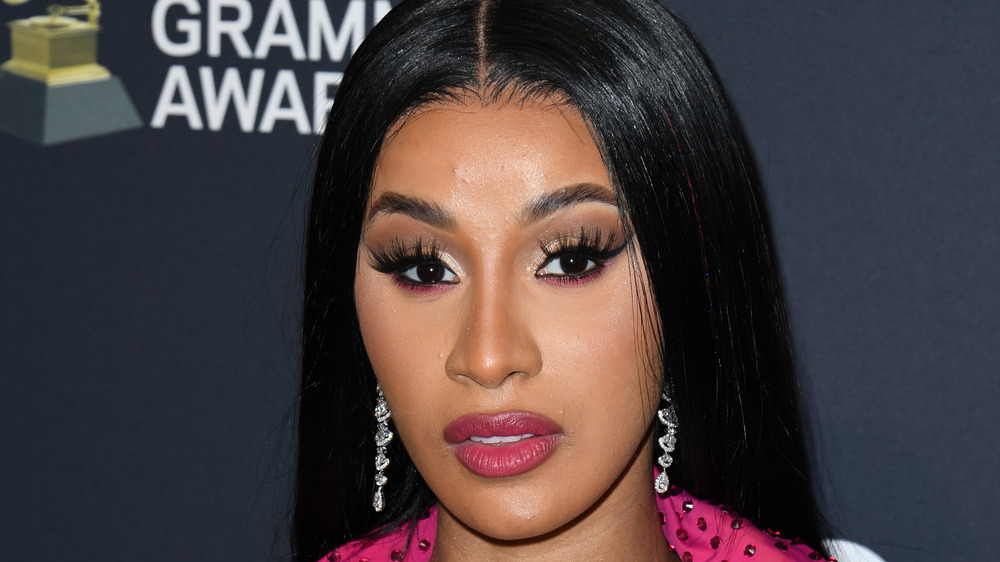 Jon Kopaloff/Getty Images
Whether we want to admit it or not, social media plays a major role in the success of an artist or a song. As discovered by a 2018 study conducted by MusicWatch, 9 out of 10 social media users partake in a music-related activity on their preferred platforms. Additionally, 57 percent of social media users follow musicians and/or bands. With apps such as Tik Tok and Instagram having features that involve music, it's quite easy for any current or aspiring artist to make the cut on Billboard's charts — think: Mooski's viral "Track Star" hit and New York rapper CJ's claim to fame with "Whoopty."
Social media has the ability to create overnight celebrities and viral hits. However, virality does make music critics question whether the success of these stars is truly organic or not. One rapper who's been the subject of such rumors is Cardi B. Amid her latest milestone, the "WAP" crooner is being accused by critics of manipulating the charts. Here's how Cardi is responding to the payola rumors.
Cardi B denies using payola to boost her music career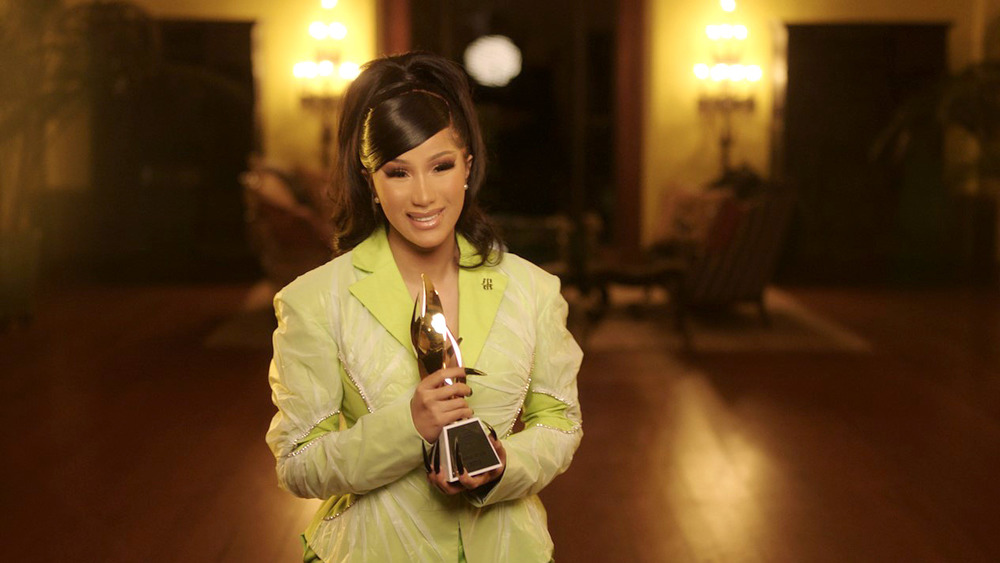 2020 Billboard Women In Music/Getty Images
After years of speculation, Cardi B is setting the record straight about her critics' claims that she uses payola — the act of bribing commercial radio stations to increase airplay — to boost her music. The Invasion of Privacy rapper celebrated her hit single "Up" peaking at No. 1 on the Billboard Hot 100 chart in March 2021, making her the first female rapper with two solo No. 1 hits. Two weeks prior, Cardi made history as the first female rapper to receive a diamond certification for her "Bodak Yellow" single, per Billboard.
In the midst of her celebrating her accolades, Cardi took a moment to address the payola rumors in an Instagram post. "It's sad that when I win people gotta scramble with lies for my success. Like they ain't saw everybody, people coming out Amazon trucks and ambulances dancing [to] my s**t," she wrote. "They love to run with that 'Payola' to make them feel better. Mind you, I didn't debut number 1 because of my low radio play and 'WAP' barely made radio cause it was so explicit. Yet [and] still, I made number 1." Cardi also shared a screenshot of Billboard's airplay chart, showing that "Up" only had 24 percent radio play. She continued, "Look at the second slide. Look at my AirPlay (radio) compare to other artist radio spins. WHEN YOU START WINNING THE STORIES START SPINNING!!! Imma address all the hate on my album tho. Wait on it!!!"