Diamond Experts Reveal What Bethenny Frankel's Gorgeous Engagement Ring Is Really Worth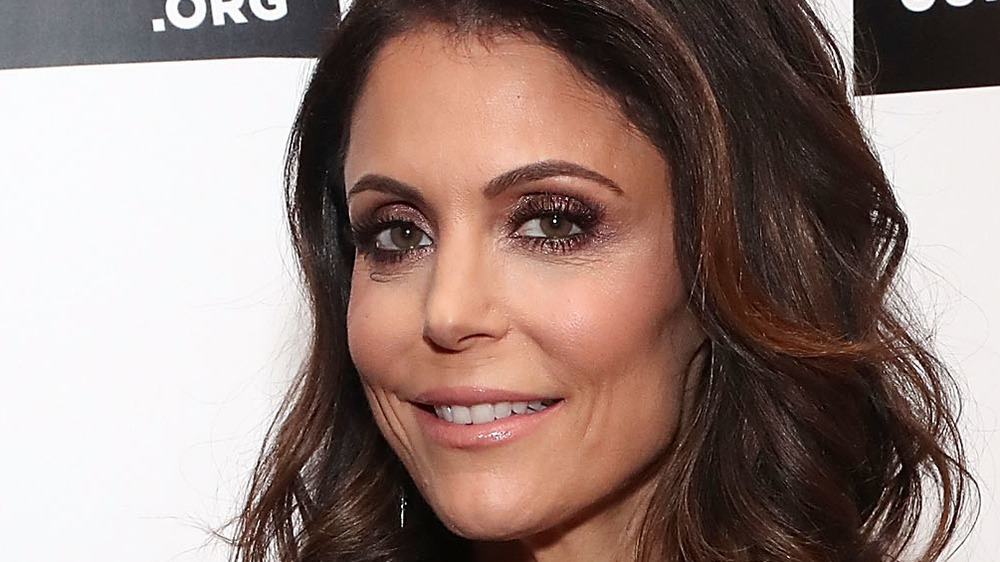 Astrid Stawiarz/Getty Images
Bethenny Frankel is engaged to her beau Paul Bernon, People magazine has confirmed. The former reality star was spotted rocking a massive engagement ring while soaking in some sun on a Florida beach during a weekend getaway in March 2021, according to Page Six. The ring took up a good amount of real estate on Bethenny's left hand, and Nicki Swift simply had to get the skinny on the Skinnygirl founder's new bling. We caught up with diamond experts Olivia Landau, a G.I.A. Graduate Gemologist (GG) and founder and CEO of The Clear Cut, and Michelle Demaree, the founder and CEO of Miss Diamond Ring, to find out all the details — including just how much money Bernon might have dropped before getting on one knee. 
Landau told Nicki Swift that Bethenny's gorgeous ring "definitely makes an impression!" She described the style as a "very large emerald cut diamond set with trapezoid side stones." Keep reading to find out the estimated price of Bethenny's engagement ring.
Bethenny Frankel's ring could be worth $1 million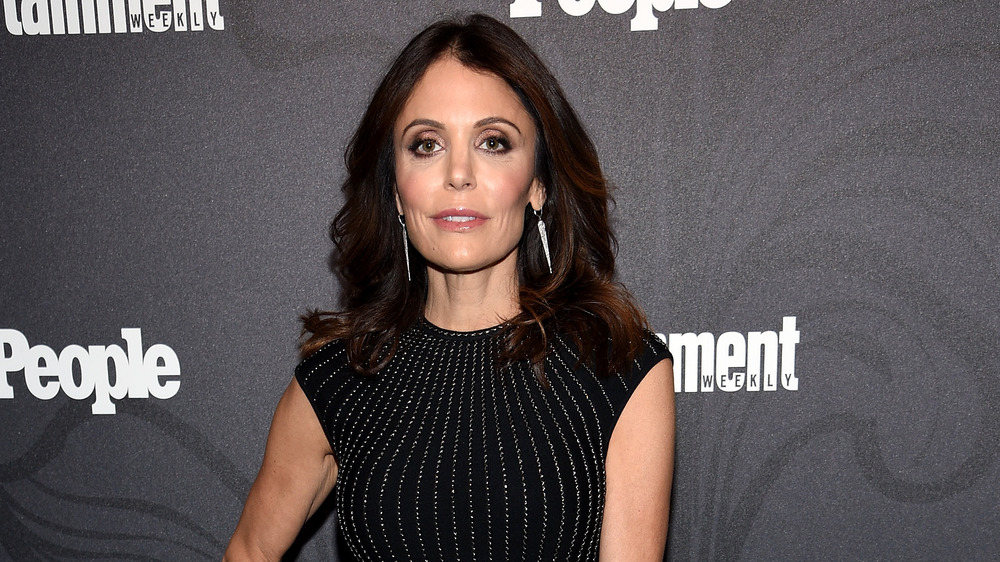 Dimitrios Kambouris/Getty Images
Olivia Landau estimates that the center stone of Bethenny Frankel's engagement ring is somewhere around 10 carats, which "should cost $500,000 to $600,000," but a second opinion from diamond expert Michelle Demaree was even more astounding. Demaree called Bethenny's new bauble a "goddess of a rock," and believes that the center stone is somewhere between twelve and fifteen carats. She pointed out that Bethenny's previous engagement ring, from Jason Hoppy, was a unique pear shape, but this new ring "embodies a timeless elegance." 
"Her colorless emerald cut is a close to flawless stone," Demaree tells Nicki Swift, adding that it would be valued at "well over $1 million." She told us that the emerald cut is known as "the honest cut" due to the unforgiving nature of step cut. Its "facet structure cannot hide inclusions or imperfections like other brilliant cut diamonds," she explained. She also told us why this ring is perfect for the former Real Housewives of New York star. "What you see is what you get with an emerald cut... and that is the true embodiment of Bethenny who tells it like it is," she said. If you're a fan of Bethenny Frankel's, you know that Demaree is not wrong!