Bear Grylls' Net Worth: The Survivalist Is Worth More Than You Think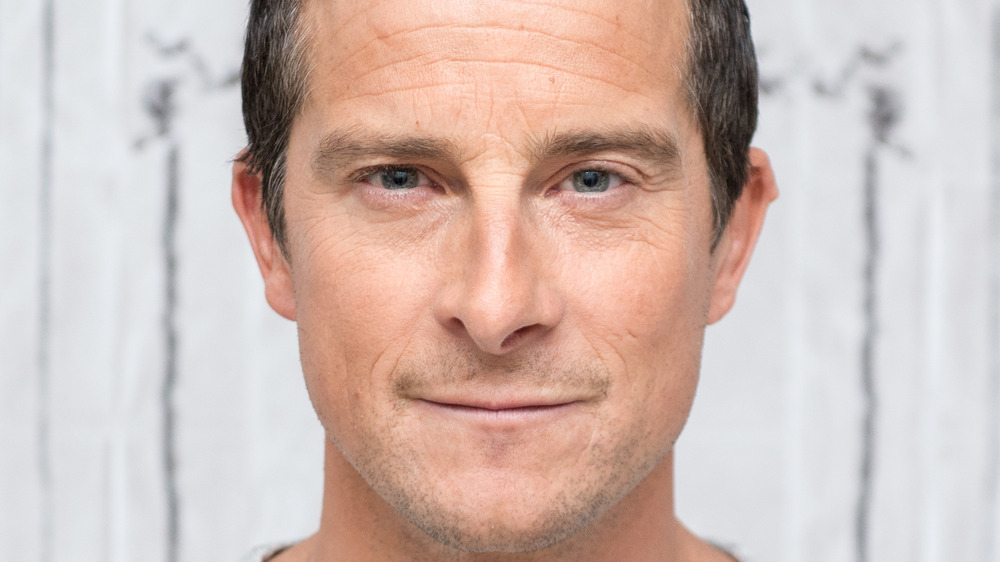 Noam Galai/Getty Images
Edward Michael "Bear" Grylls is the ultimate go-to for how to rough it in the wild. The British survivalist and adventurer has made a living out of bringing reality TV into unknown terrain. As Grylls says on his official website, "he pits himself against the worst of Mother Nature." (Cue the frightening opera music.)
It would actually be more precise to say that Grylls had made a living out of facing fear. The Everest-climber told The Guardian in February 2021 why he does what he does and it all stems from helping people face that deep emotion. "If you meet somebody who says they don't have fear, it means one of two things: one, they're not telling the truth; or two, they're not going for anything big enough in their life," Grylls says. "What I've learned through many trips and many failures is that you have got to move towards the difficult stuff. And the irony is that the things we fear most often dissipate."
Despite this bravery, things haven't always gone well for Grylls. Case in point: In 1995, he went skydiving but didn't open his parachute in time, according to The Travel, resulting in three broken vertebrae.
While this is not the life for everyone, Grylls has banked a huge payday for his adventurous life and after looking at the figures, you might be tempted to swap your 9-5 for a tent and some hiking boots!
Bear Grylls has an unexpected outlook on business success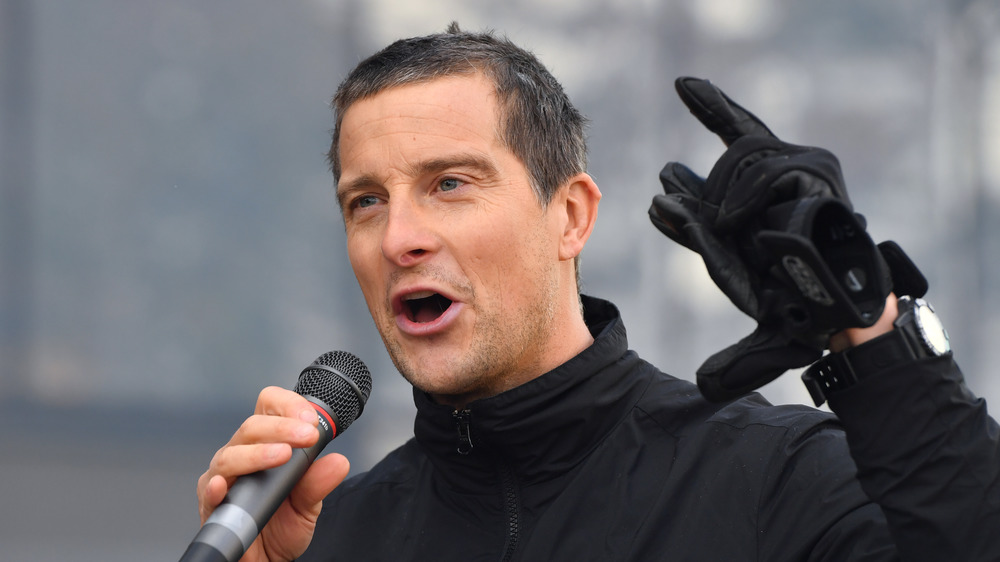 Anthony Devlin/Getty Images
Bear Grylls has one unexpected measure for a successful business: kindness. While this might not be the first thing that would come to mind with a successful survivalist (we'd think bravery, courage, or sheer luck would be top of the list) Grylls explained his priority to The Guardian in February 2021. "Kindness is king. I think this year has shown us that. There's no point getting to the top of that mountain in life — whatever that mountain is, whether it's getting a degree, or starting a business, or whatever — if you're an arsehole."
But Grylls combination of kindness mixed with adventure has been the golden ticket for the British survivalist. Grylls has a net worth of $25 million, according to Celebrity Net Worth. This fortune has come not only from his many shows, including Man vs. Wild and Ultimate Survival, but also from the several books he's written, both for adults and children, according to his official website.
Even better, Grylls isn't slowing down any time soon. The sixth season of Running Wild with Bear Grylls is premiering on March 29, 2021 on Disney+.