The Wild Reason Woody Harrelson's Dad Spent Years Behind Bars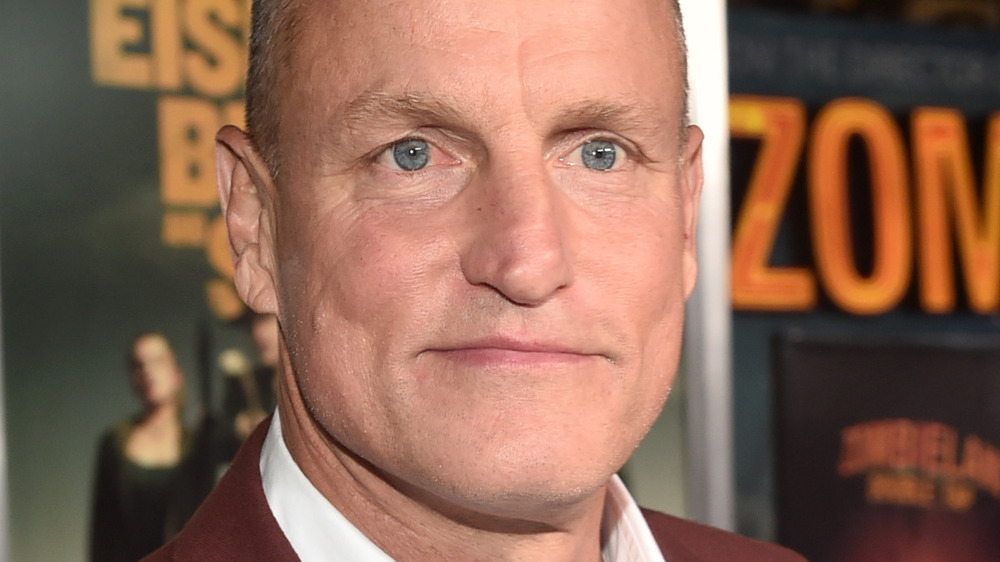 Alberto E. Rodriguez/Getty Images
Woody Harrelson has made a name for himself in Hollywood, appearing in everything from the epic dark crime show True Detective, to the hit dystopian The Hunger Games series, to the light-hearted romp Cheers. It's safe to say he's forged one of the most interesting and varied careers in the entertainment biz — but he's far from the only Harrelson with an interesting backstory.
Fans may have noticed that the actor rarely speaks about his family, or more specifically, his dad. As it turns out, there's a good reason for this. Statesmen reports that Woody's father, Charles Harrelson, was "handsome and charming, a skilled card player" with "a violent streak," which is only the tip of the iceberg. In fact, Charles achieved a totally different kind of notoriety to his son, thanks to his involvement in what the outlet described as the "crime of the century." Even as a child, Woody can recall his father spending time behind bars. "I think they [his parents] separated when I was seven," he told The Guardian in 2012, adding, "But he [his dad] was gone a lot before that, in prison. Away and back. Away and back. It wasn't like he was there all the time prior to that." So, what did Charles do to land a prison sentence?
Charles Harrelson was an infamous hitman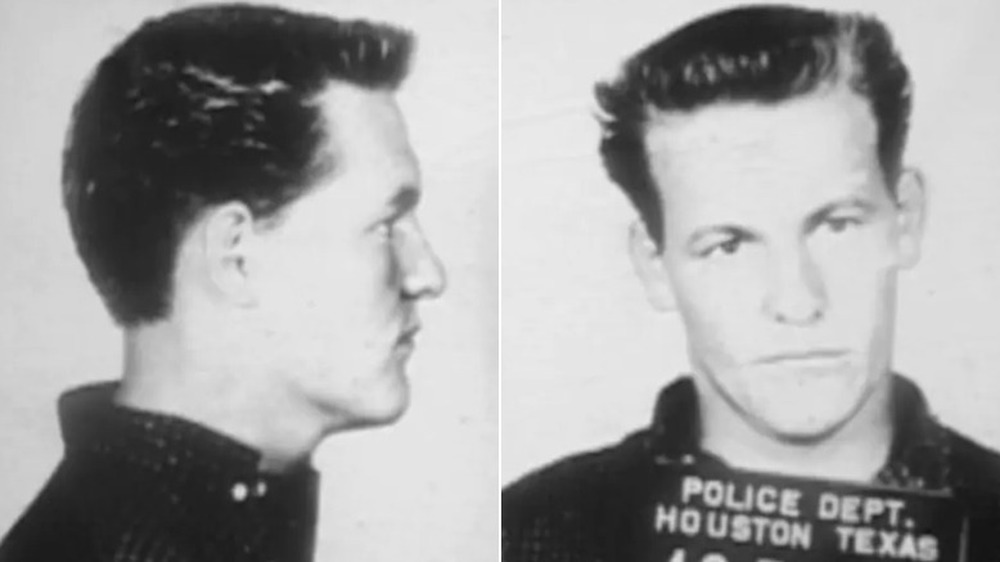 According to Statesman, Charles Harrelson was a known hitman with one "murder-for-hire" conviction on his record, as well as an acquittal for another in the case of slain carpet salesman, Alan Berg. In 1979, Charles was arrested for his most high-profile crime yet, the assassination of U.S. District Judge John Wood Jr. Evidence at Charles' trial established that he'd been paid $250,000 by drug lord Jamiel "Jimmy" Chagra to gun down Wood, per My San Antonio. Describing why the killing sent such shockwaves across the nation, aside from the obvious, local defense lawyer Alan Brown told the San Antonio Express-News in 2017, "It was the first time someone assassinated a sitting federal judge. It was such an iconoclastic case, because it was believed a federal judge could not be touched."
The murder, which is "still etched in the city's lore," earned Charles two consecutive life terms, plus an additional five years. His conviction was unsuccessfully appealed twice. Fortunately for Charles, he had a wealth actor son, Woody Harrelson, who hired renowned lawyer Alan Dershowitz for one of the appeals and paid for the whole thing, according to Courthouse News. That brings us to our next question: just what was Woody's relationship with his dad? 
Did Woody Harrelson have a relationship with his dad?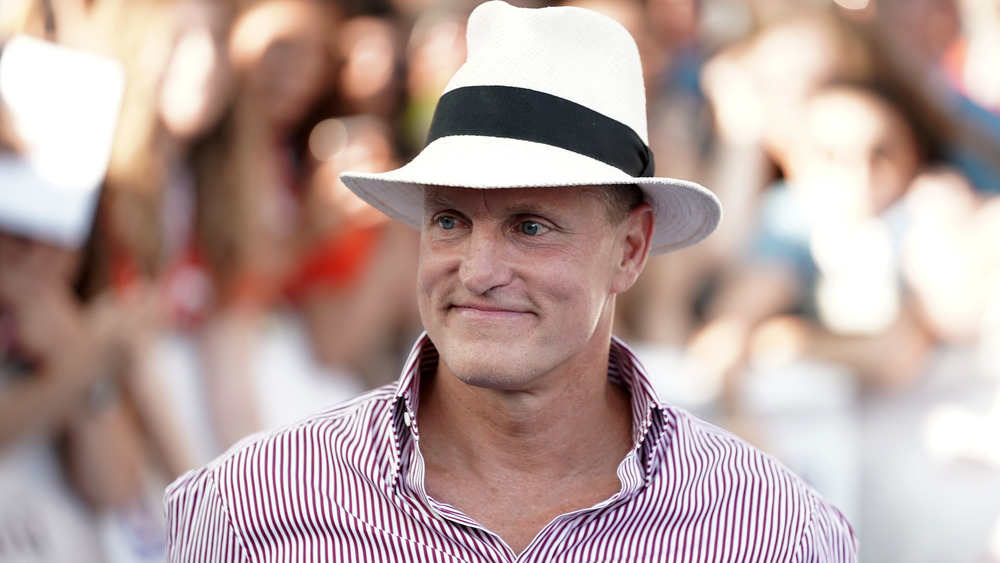 Vittorio Zunino Celotto/Getty Images
Woody Harrelson can still recall the sad childhood moment he realized his dad was a dangerous criminal. "I was 11 or 12 when I heard his name mentioned on a car radio," the actor revealed to The Guardian in 2012, adding, "I was in the car ... listening to the radio and it was talking about Charles V Harrelson and his trial for murder ... I'm sitting there thinking there can't be another Charles V Harrelson. I mean, that's my dad!" However, the newfound knowledge did not dampen Woody's determination to pursue a relationship with his father. In 1981, at age 20, he got his chance after Charles was arrested for murdering U.S. District Judge John Wood Jr. "I tried for years to get him out, to get him a new trial," Woody revealed to The Guardian. While the Hollywood star didn't necessarily feel that his father's actions merited redemption, he was "just being a son trying to help his dad."
It looks like his efforts paid off. By the time of Charles' death at Colorado's Supermax federal prison in 2007, Woody and his dad were on good terms. "We got along pretty good," the actor explained (via The Guardian). "When you can't hang out and go to a pub, you know what I mean, it's hard." The whole thing definitely seems like something more apt to play out on the big screen than in real life.