Why The Wu Tang Clan Can't Stand Martin Shkreli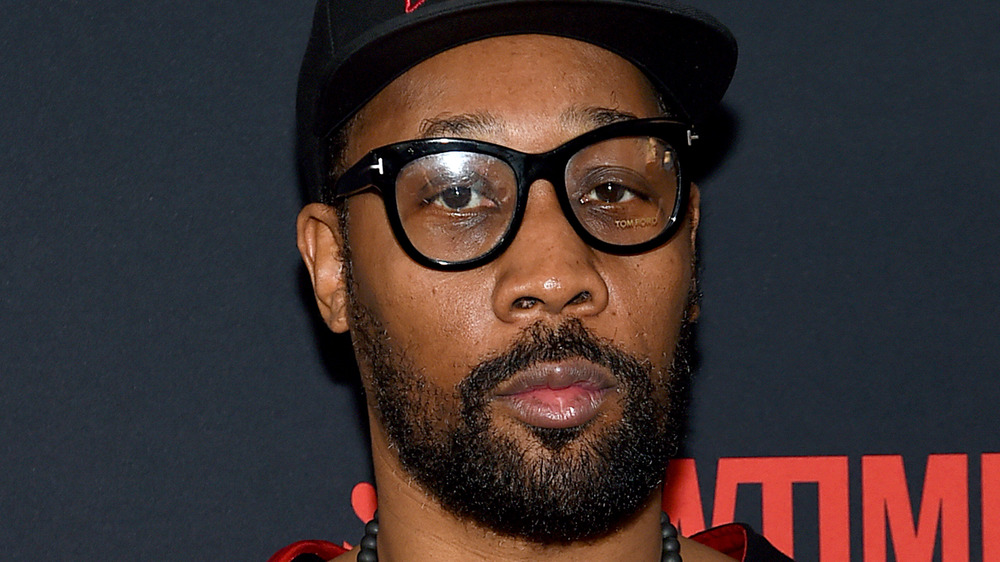 Jamie Mccarthy/Getty Images
An album by one of the greatest hip hop groups of all-time may never be heard by the public. Over the course of six years, the Wu-Tang Clan recorded their Once Upon a Time in Shaolin album, and finished it in 2014. As per Collider, they had only one copy of the LP made and stored it in a vault in Morocco while waiting to auction it off. The 31-track project also came with a 174-page booklet on parchment paper that contained the liner notes, and a hand-carved box, per Bloomberg.
Auction house Paddle8 put the one-of-a-kind album up for auction. Eventually, Martin Shkreli — who made a fortune for himself managing two pharmaceutical-based hedge funds — won the auction with a bid of $2 million. Prior to completing the sale, Shkreli met with RZA, the group's producer and spiritual leader, for a lunch — and the two did not hit it off. 
The "pharma bro" became infamous in 2015 after raising the price of Daraprim (an anti-parasitic sometimes used to treat HIV/AIDS) by over 5,000%, as per CNBC. Shkreli told Bloomberg in 2015 that when the news of the Daraprim price hike went viral he was afraid that the legendary rap group would pull the deal, but the contract had already been finalized.
The hedge fund manager had become the sole owner of a Wu-Tang Clan album, and the group was not happy about it.
Martin Shkreli trolls the music world
Drew Angerer/Getty Images
The Wu-Tang Clan went public with their displeasure over Martin Shkreli's questionable business tactics. In January 2016, TMZ caught up with Ghostface Killah (one of the original members of the group) and asked for the rapper's thoughts on the hedge fund manager. Ghostface referred to Shkreli as a "sh**head" and added, "I don't even know him, but when I heard what he did with the AIDS medication... that's not right."
Shkreli seemed to bask in the attention and leaned into his role as a sort of music villain. Speaking to VICE in January 2016 he said, "I'm not just the heel of the music world. I want to be the world's heel." In an act of trolling, during Donald Trump's presidential campaign Shkreli said he would release Once Upon a Time in Shaolin if Trump became president. As covered by Pitchfork, the financier aired portions of the album after Trump was elected, but admitted he never expected him to actually win.
The hedge fund manager put the album back on auction on eBay in September 2017 citing (via USA Today) "scorn from at least one of [Wu-Tang Clan's] (least-intelligent) members," as a motivating factor. That sale was never completed as Shkreli's assets were seized, and he was convicted of defrauding hedge fund investors, and sentenced to eight years in prison, as per CNBC.
This resulted in the $2 million album being stuck in a sort of musical purgatory.
The Wu-Tang Clan continues to bash Martin Shkreli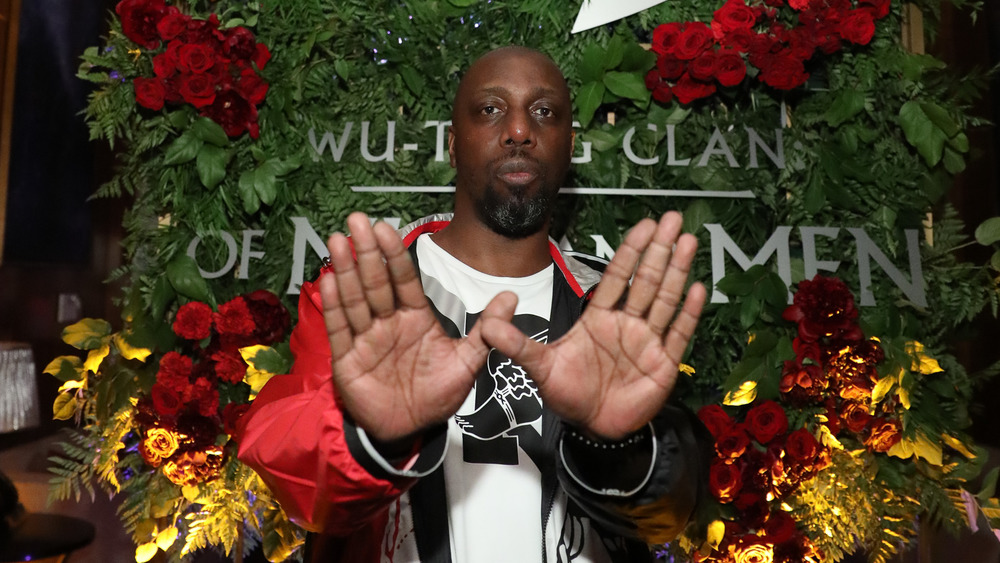 Rob Kim/Getty Images
Once RZA found out the album was for sale on eBay, he tried to buy it back, but, due to the legalities of the initial contract between the Wu-Tang Clan and Martin Shkreli, he was legally unable to. "But the paperwork and the contract stops me from getting it back," the famed producer told Rolling Stone (via CNBC). "You know, I would love it back," RZA said while appearing on CNBC's Closing Bell. "That album felt like a child of mine." According to RZA, the one-of-a-kind album was locked in some government office.
The legendary rap group continued to voice their disdain for Shkreli years after the original auction. "Nah, we don't f**k wit' that dude. Give that album back, man," original Wu-Tang member Inspectah Deck said when asked about the disgraced hedge fund manager by MixMag in May 2019.
Perhaps fans may never hear Once Upon a Time in Shaolin, but they could see the movie. As covered by Collider in August 2020, a deal was struck with Netflix for a film to be made about the Wu-Tang Clan selling the one-of album to Shkreli. RZA was announced as a producer, with Paul Down Colaizzo, the director of Britney Runs a Marathon,  attached to helm the film project.