The Truth About Dr. Jackie Walters' Husband
Dia Dipasupil/Getty Images
Dr. Jackie Walters first burst on to the Bravo scene as a prominent OB-GYN working and playing in the fast-paced city of Atlanta, Georgia on the hit reality show Married to Medicine. While her storyline has mostly centered around the high-strung, Type A doctor navigating relationships with the other cast members, she's also opened up on the show about her constant quest to find a healthy work-life balance, and in turn, more time for her laid back, fun-loving husband Curtis Berry. 
During one particularly vulnerable episode, she also courageously discussed her regrets about never giving her husband a son, a feat that would prove difficult following her two-time cancer diagnosis. "I live by the motto 'Failure is NOT an option,' and I [feel] like I've failed at this," she painstakingly penned in a blog post for the show about her inability to give birth to a biological son. 
Unfortunately, that's only the tip of the iceberg when it comes to Dr. Jackie's relationship woes with her husband. Keep reading after the jump to learn all about Dr. Jackie's husband, Curtis! 
Curtis Berry stepped outside of his marriage to Dr. Jackie Walters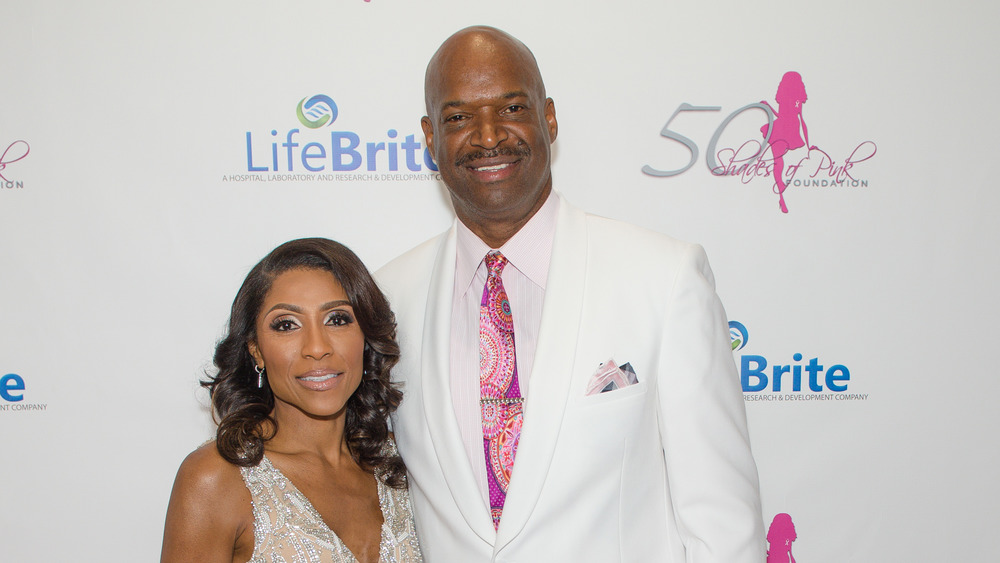 Marcus Ingram/Getty Images
As viewers may recall, Curtis Berry is a former NBA player turned high school basketball coach. According to his LinkedIn profile, he served as the Head Varsity Basketball coach at Mount Vernon Presbyterian School for more than 12 years. Unfortunately, Jackie later revealed that his time as an athlete, coupled with his newfound fame on the show, may have led to his infidelity.
As reported by Bravo TV's The Daily Dish, Dr. Jackie was at work when she first learned that her husband had been unfaithful. "When you're seeing patients and you're walking into an exam room and you find out on an iPad that your husband's name is on the blog, you still take care of the patient if you're like me and you do what you got to do and you go, 'Okay,'" she confessed to fellow reality star Kandi Burruss on an episode of Kandi Koated Nights. "You're traumatized initially but I think as a professional, you got to keep doin' what you got to do."
When asked what she thought was the catalyst to his unfaithfulness, Dr. Jackie offered up a couple of theories. "The public persona totally adds to it," she said. "Curtis was an athlete before, but I certainly think the exposure of being on TV and [women thinking], 'Maybe he got a whole lot of money I can get' [may have contributed]," she added.
Fortunately, the couple worked through their issues. Keep reading to learn how the reality stars soldiered on amidst the high-profile scandal.
Dr. Jackie Walters still considers Curtis Berry 'a keeper'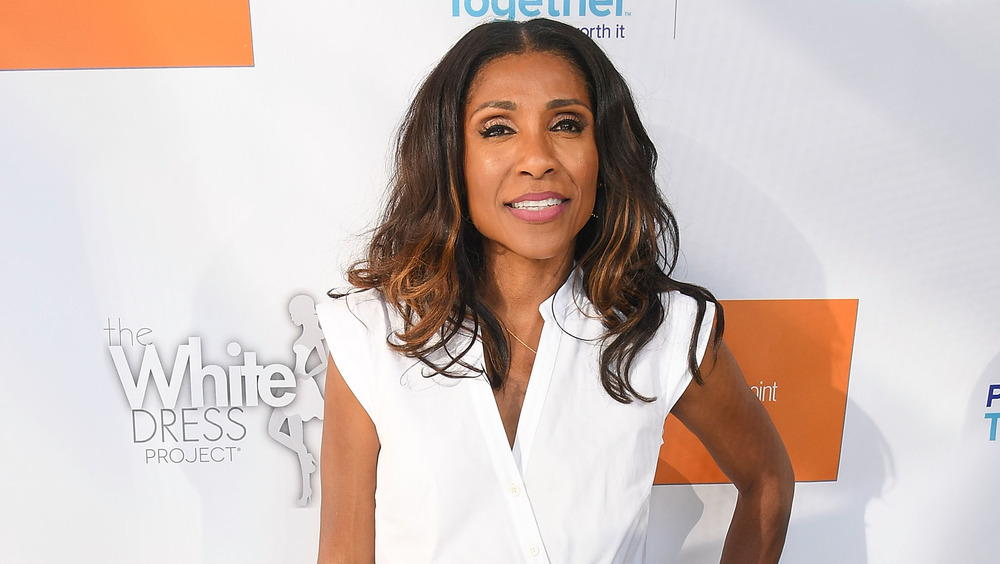 Paras Griffin/Getty Images
Ultimately, Dr. Jackie Walters opted to stay the course and remain married to Curtis Berry following his extramarital affair. 
Bravo's The Daily Dish reported that Dr. Jackie explained on an episode of Watch What Happens Live that the couple essentially had to start from square one in an effort to rebuild trust. "We're in a good place. I mean, we've had to tear down to build up," she divulged. "We're really in a good place," she dished to host Andy Cohen.
But she was quick to admit that reliving the course of events on the show months after it had taken place proved to be quite difficult. "We're still in a better place of healing and of course reliving the story on the show brings back those memories and can take me to a really dark place," she told Bravo's The Daily Dish. "But overall, he's a keeper today," she added.
And there ya have it folks — while he Curtis may not be perfect, Dr. Jackie still considers her husband "a keeper."