The Real Meaning Behind Jack Harlow's 'Tyler Herro'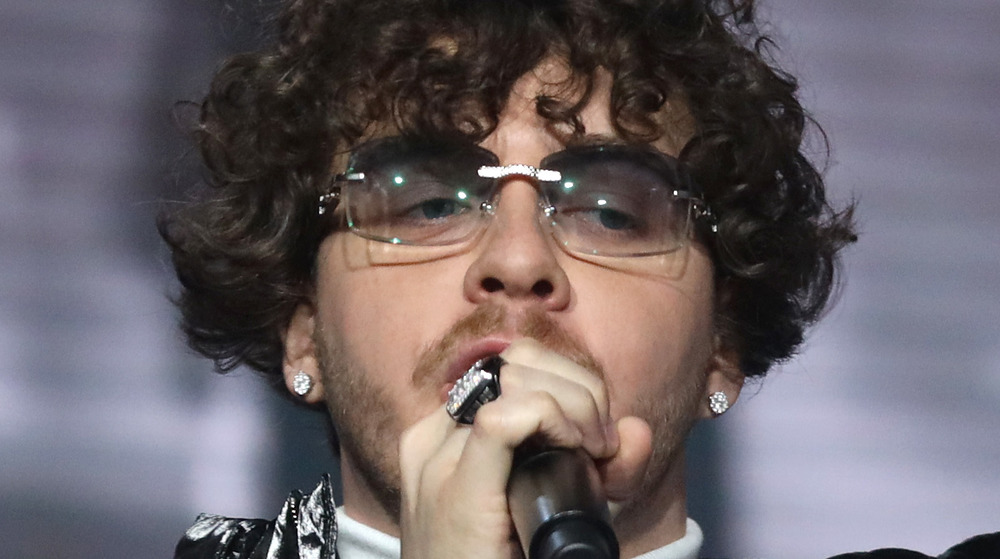 Rich Fury/Getty Images
After breaking into hip-hop stardom thanks to his 2020 mega hit "What's Poppin," rapper Jack Harlow is continuing to drop new singles with his favorite artists — and about his famous friends.
In an interview with the Big Facts podcast, per Hot New Hip Hop, Harlow revealed his greatest inspirations, explaining that he has already worked with two of them. "Out of the five I've listed, I've talked to three, worked with one, about to work with the second one," said the rapper, referencing Drake, André 3000, Lil Wayne, Eminem, and Jay-Z. According to Rap-Up, Harlow technically worked with Lil Wayne on the remix of his 2020 hit "What's Poppin," so who could be the mystery second collab? As fans scramble to figure out which of Harlow's inspirations made all his dreams come true, at least they have a soundtrack while they look for clues: Harlow's 2020 single, "Tyler Herro." 
While the answer may be obvious based on the title, chances are, you don't know the real meaning behind "Tyler Herro." Find out below.
Jack Harlow honors his friend, NBA player Tyler Herro — but he mostly raps about himself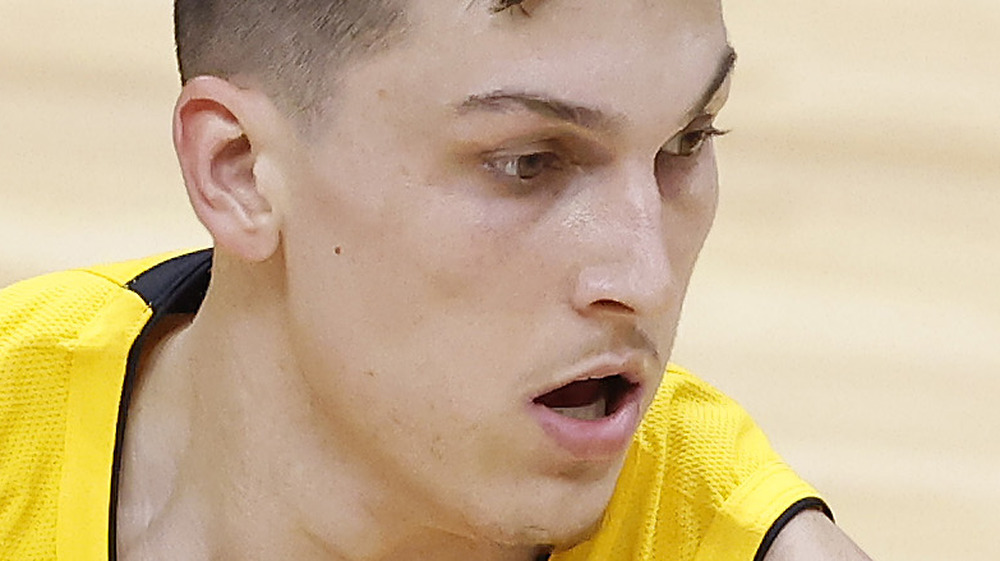 Michael Reaves/Getty Images
In his single "Tyler Herro," rapper Jack Harlow joins the long line of rappers who've named their singles after NBA stars, opting to highlight his friend Tyler Herro. Herro grew much attention in 2020 playing for the Miami Heat. "My homeboy Tyler he play in South Beach / He told me this summer he gon' fix my jumper," raps Harlow in the first verse of the single, which breaks down what Harlow's life as a famous rapper.
Although the single is titled after his friend, Harlow spends much of the song talking about himself and his luxurious life. With lyrics like, "The ones that hate me the most look just like me / You tell me what that means / Make a slick comment and see what that brings," Harlow calls out his haters and then goes on to brag about his own success: "I got a lot of flows and they all like butter ... I'm 'bout to globe-trot when they know a vaccine / Motherf***ers act lost, but they know exactly what's goin' on / Made a mil' and I don't know what to blow it on." You know... rich people problems.
The rapper also mentions early 2000s pop boy band *NSYNC and its breakout singer, Justin Timberlake, rapping, "I brought a gang to the party with me / Five white boys but they not *NSYNC / Word to JT, no, they not NSYNC."