Kayleigh McEnany Has Something To Say About Joe Biden's Press Conference Compared To Donald Trump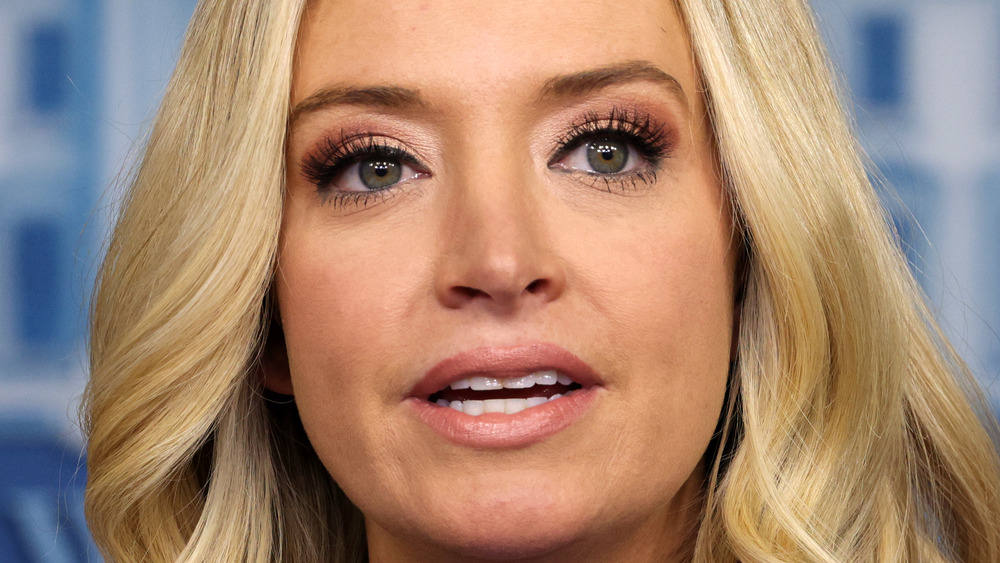 Alex Wong/Getty Images
Former White House press secretary Kayleigh McEnany has been a vocal opponent of President Joe Biden since before joining Fox News as an on-air commentator in early March 2021. One talking point McEnany has mentioned repeatedly — both on the network and while appearing on other outlets — is that she believes Biden is fearful of speaking in front of the press.
During an appearance on Hannity prior to Biden's March 25, 2021 conference, the pundit spoke about what type of questions she wants asked of the president as he fields questions. "The press needs to ask these really hard questions of him," McEnany said. "Explain to me specifically how this is Trump's fault." She also said that Biden's staff is protecting him. "I think his staff does not have faith that he can stand at the podium and have a press conference the way President Trump did many times," McEnany told Fox Business. "I think it's those around him recognizing when he does speak, it doesn't always turn out so well."
McEnany also questioned Biden's public speaking abilities while on an episode of Fox & Friends, per the Independent. The former press secretary claimed that Trump needed very little coaching when preparing for pressers. So it comes as no surprise that McEnany had a lot to say once Biden took the podium for his press conference.
Kayleigh McEnany accuses Joe Biden of 'hiding'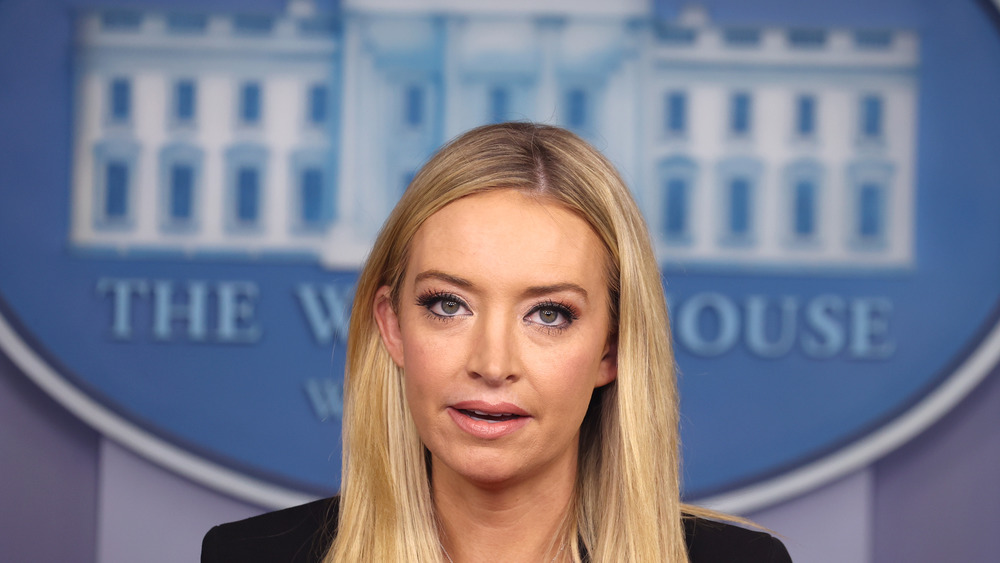 Tasos Katopodis/Getty Images
Kayleigh McEnany was active on Twitter leading up to, and during, President Joe Biden's March 25, 2021 press conference. She mentioned how the president had — in her eyes — eluded the press for the first few months of his presidency. "Today, President Biden comes out of hiding and will give his first press conference. He has set a 100-year record in delaying this until just now," she claimed on Twitter the morning of his much-anticipated presser.
Donald Trump's former press secretary had repeatedly mentioned how weary she was that the media would placate Biden with easy questions. She was unhappy with how the press greeted him to start the presser. "Right out of the gate, the White House press corps stands for President Biden. Would have been nice if they would have routinely shown that level of respect for President Trump," she tweeted. "I hope this is not indicative of softball questions to come!"
McEnany followed that up with a series of tweets during the press conference. She focused mainly on how Biden responded to questions regarding immigration, and she also claimed Biden's vaccine success was "made possible by President Trump."