Prince Albert Has Words About Meghan And Harry's Interview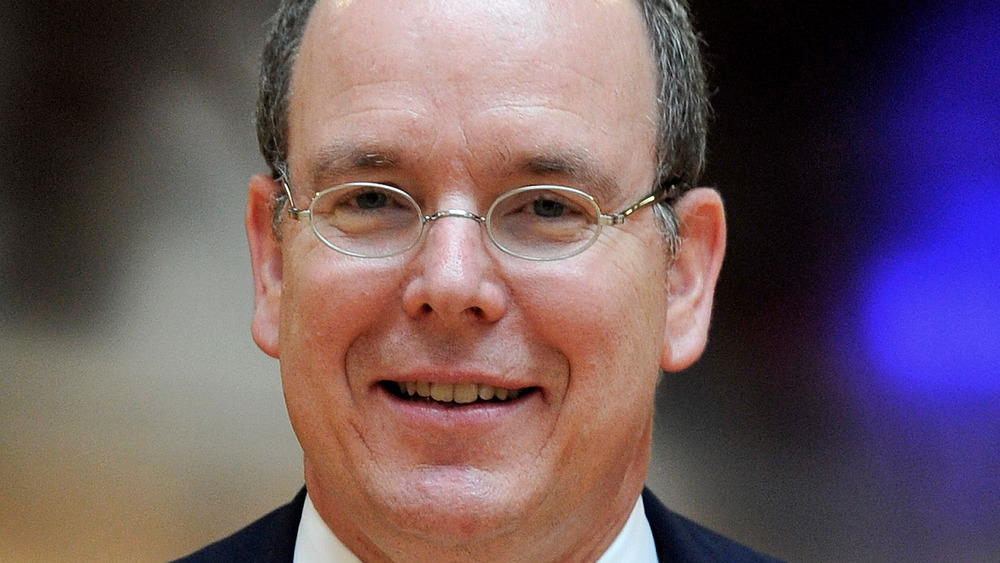 Harold Cunningham/Getty Images
Prince Albert of Monaco gave a rare interview in March 2021. In that interview, Albert discussed Prince Harry and Meghan Markle's sit-down with Oprah Winfrey. BBC World News' Yalda Hakim posted the virtual interview on Twitter, in which Albert, who is not related to Harry, shared his feelings on the tell-all, and he even had some advice for Harry.
Harry and Meghan spoke to Oprah about the experience they had as senior royal family members, particularly after they got married, according to CBS. Meghan told Oprah that she had been going through a mental health crisis just after she gave birth to her first child, and the palace refused to get her the help that she needed. Meghan and Harry also made some highly concerning claims that members of the royal family — they wouldn't name names — asked about the skin tone of their then-unborn child. There were "concerns and conversations about how dark [Archie's] skin might be when he's born," Meghan said. And while Harry's immediate family has chosen to remain tight-lipped about the interview, Albert didn't seem to hold back. Read on to find out what he had to say.
Prince Albert wishes Prince Harry 'the best'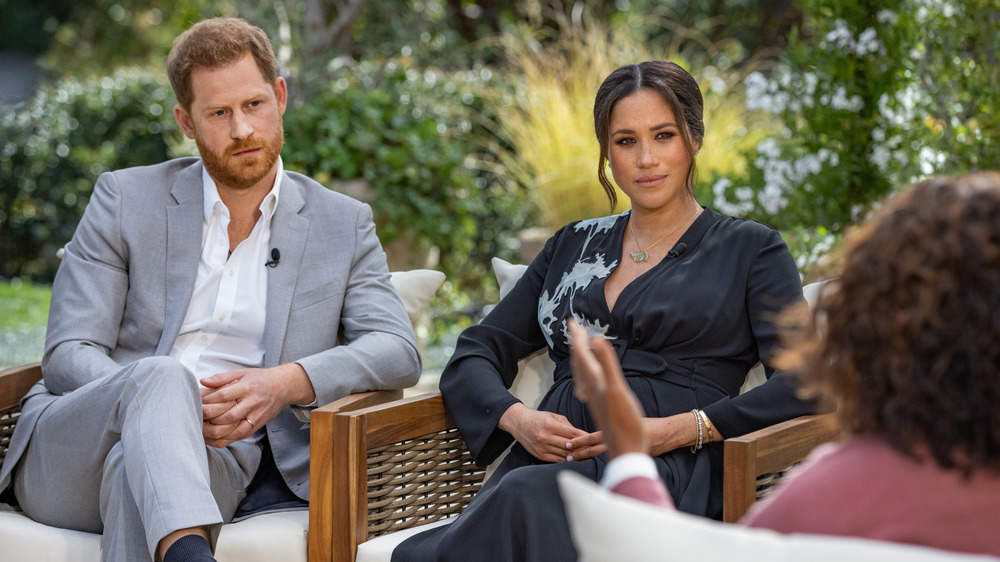 Handout/Getty Images
Prince Albert told BBC World News that Prince Harry and Meghan Markle interview with Oprah Winfrey bothered him "a little bit" (via Twitter). He went on to say, "I can understand where they're coming from in a certain way, but I think it wasn't the appropriate forum to be able to have these kinds of discussions." Although Albert admitted that he "can understand the pressure that they were under," he said that "these types of conversations should be held within the intimate quarters of the family," and added "it doesn't really have to be laid out in the public sphere like that."
Albert went on to give Harry a bit of advice. "It's a difficult world out there, and I hope that he can have the judgment and wisdom to make the right choices," he said, adding that he wishes him "the best."