Reasons We Never Hear About Kate Middleton's Brother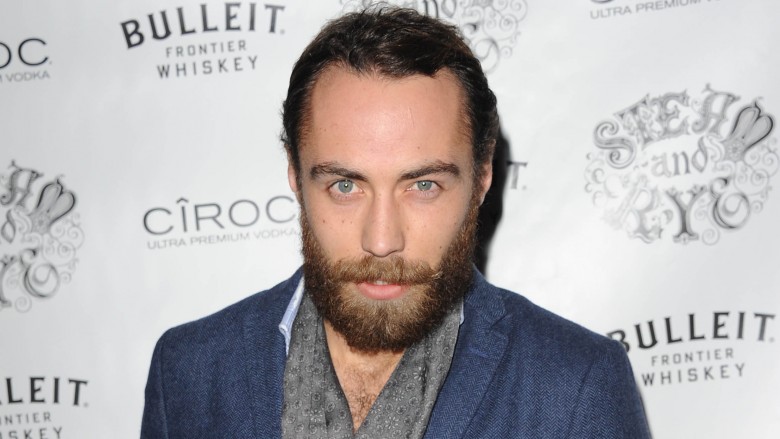 Getty Images
James William Middleton is the oddball of his family and youngest sibling to Kate Middleton — officially known as Catherine, Duchess of Cambridge. While James, 29, holds a close relationship to the royal family, his brother-in-law William is the future King of England after all, he generally remains out of the public eye and for good reason. Anyone who follows the royal family knows the intense spotlight they operate under. But with James' background and flubs in recent years, it's best he's not at the center of it all. Unfortunately, his mistakes make headlines and cause drama for everyone. Here are some key reasons why he's not showing up on your Twitter feed or on the cover of rag mags.
He has an on-again, off-again girlfriend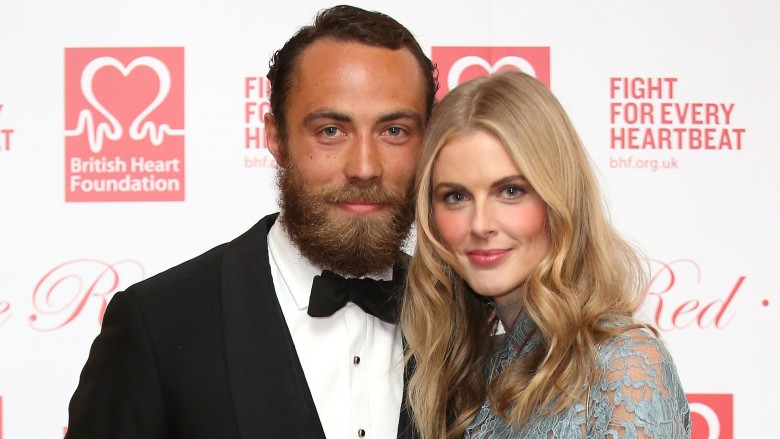 Getty Images
For nearly four years, James has been dating Donna Air. As London's Evening Standard reported, the couple made their initial public outing together in February 2013.
But first, a bit of background on Donna. She's a 37-year-old British socialite and actress. Her acting credits include roles in The Mummy Returns and the 2015 action film Age of Kill. She also had a 2016 stint on Celebrity MasterChef.
While details of their relationship are kept very quiet, Donna has expressed interest in tying the knot. She was previously involved with Damian Aspinall, with whom she shares a 12-year-old daughter, Freya. Telling Fabulous magazine (via The Sun) about her past, she said, "I feel like I've already had a marriage of sorts. But would I like to have an official one? Yeah. Hell, why not! I always say you have to try everything once." The topic of kids also seems to be on her mind as she's expressed interest in growing her family. "I'm very happy and have got an amazing daughter. Sure, why wouldn't I [do it again]? I'm happy now, but I'm open to more.'"
With James' older sister being an official member of the royal family, there are a lot of reason to stay out of the spotlight. The press is relentless at attacking and criticizing the royal couple's every move. It's become obvious that James wants to protect his private life from that level of ridicule. James and Donna almost never make comments about their relationship.
Donna's a firecraker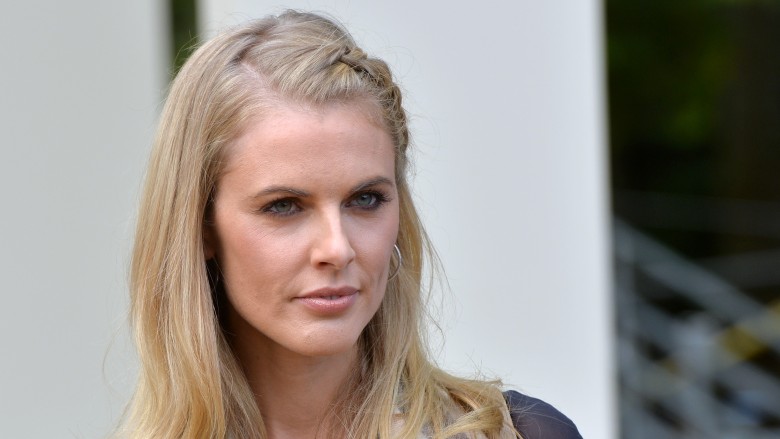 Getty Images
When it comes to Donna, she's not one to hold back her words. The Celebrity MasterChef star let her slick mouth get the best of her when she lashed out at critics who had a field day discussing her accent. Donna was accused of dropping her Newcastle accent in lieu of a "more social cachet." Some speculated her new sound was a direct response to her boyfriend's new royal family connection.
She took to the Daily Mail (via The Sun) to set the record straight saying, "Some viewers seem more surprised by what came out of my mouth than what came out of my oven. My voice captured the public imagination in a way that even my surprise pink pudding simply didn't. Twitter decided I'd 'poshed up' on purpose, a slur to which there is only one possible answer: 'Haddaway man, you must be a reet wazzock if you reckon that.' Which, roughly translated means: 'Oh come off it, you must be a bit of an idiot if you think so.'"
Perhaps he's unsure about what she might say, given a little more spotlight?
He's a busy entrepreneur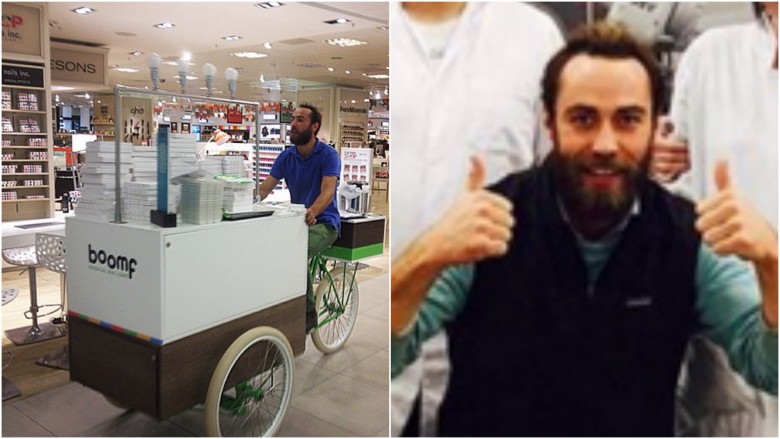 Instagram
James has a sweet tooth for the odd and usual sugary delights. As New York Mag describes, James launched Boomf — a company that prints photographs onto marshmallows — in 2014. The sweets are customizable and tiny, small enough to fit into a mug of hot chocolate or on a s'more. "When you see yourself on a marshmallow, or your loved one or your pet, you have a little moment with that little marshmallow," James told the magazine. "There aren't many products in the world like that." The odd name comes from the sound a pack of marshmallows makes going through a letterbox.
The initial stages of the company were positive. Boomf sold over $105,000 worth of marshmallows in the first three months and as he describes, he's in the factory nearly every day. "I designed the process for [making] the marshmallows, so whoever has the first thousand or so orders of marshmallows were made by me," James said. "And pretty much every day I'll be working at production at the factory, and we'll be seeing the orders go out. I love it. I'm always tinkering with the machines, to try to make them faster or trying to improve it."
But despite the great start, the company began to slide into the negative over the years. According to the Daily Mail, Boomf suffered a $260,000 loss in its first year of trading. To help stop the bleeding, more than $1.3 million was raised to keep the company afloat.
He's had some business woes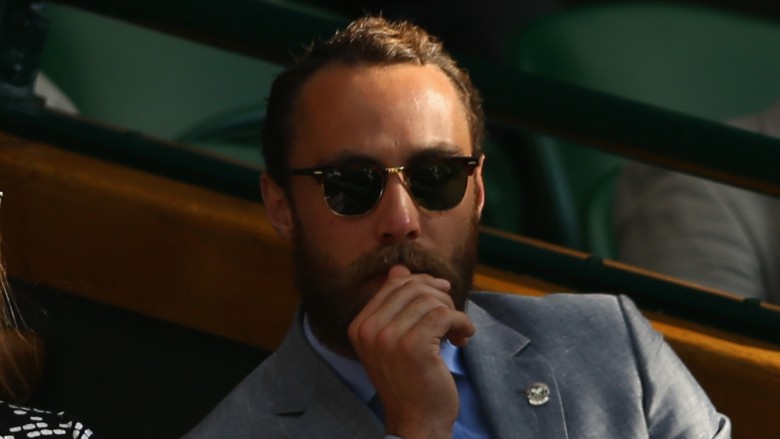 Getty Images
Despite a seemingly booming marshmallow business, three of James' other businesses failed miserably in 2015. According to the Times of London (via the New York Daily News), Nice Group, which oversees The Cake Kit Company, Nice Cakes and Nice Wines, landed in big debt just eight years after opening.
The site reports that it lost $35,000 in 2014 and owed creditors a whopping $115,000 that year as well. It was also reported the company had a dismal $30 in the bank at the time of press. When pressed about the financial trouble, James said 2015 "will be a deciding year for Nice Group."
Weeks after that news broke, the Daily Mail announced James applied to have his three companies unregistered with Companies House. He told Daily Mail in a statement, "The Cake Kit Company is still selling but only business to business. The companies I've requested to be struck off have never traded. My work focus at the moment is just on Boomf, which is proving to be a very excited business."
With such successful parents, who own Party Pieces, and successful older siblings, it's simply embarrassing to close three businesses. Perhaps James can redeem himself if Boomf takes off and proves to be lucrative.
There was that nude photo scandal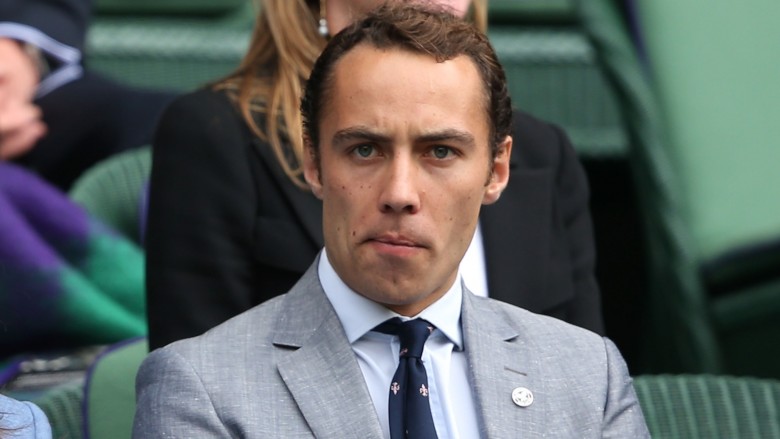 Getty Images
A week after his older sister tied the knot to Prince William, a group of nude photos of James swept the internet, causing a frenzy. It seems the controversy, whether planted or surprised, made the Middletons look as wacky as the royal family with their former-wildcard star Prince Harry.
According to the New York Daily News, a crop of racy images from 2008 showed the cake baker in a variety of compromising poses. One image saw James simply standing with his shirt removed and his hand inside his boxer shorts. A second racy image showed James completely nude relaxing in a chair with his hand covering his more private parts. But the fun doesn't end there, the unidentified photographer captured images of James exposing his butt and mimicking sex acts. There's even a snap of James dressed in a French maid's uniform for kicks.
The timing of the photos couldn't be more suspicious. The saucy snaps surely took the attention away from the famous couple's ceremony. It's almost certain the gaffe created a not-so-friendly ripple across the royal family.
James has struggled with his identity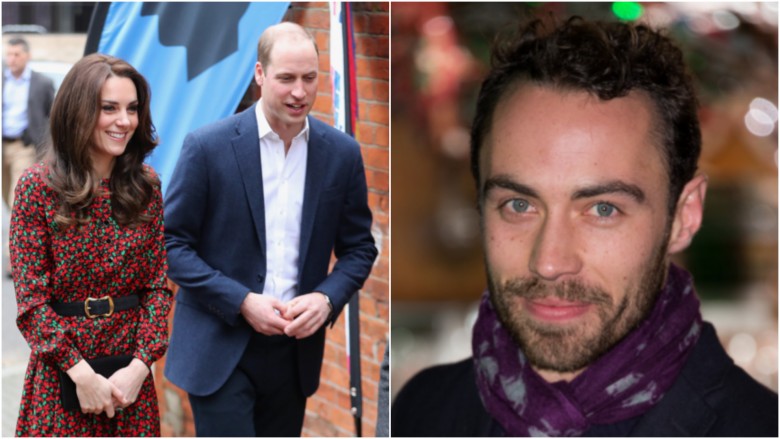 Getty Images
Like anyone growing up in the public eye, life can be very difficult with the media scrutinizing your every move. With that said, James will never lead a quiet or 'normal' life again. His name and face will always fall into the shadow of his sister and her husband. From there comes pressure to perform or be excellent in every way possible, so embarrassment doesn't fall onto the family.
"Yes, it does get frustrating," James told TYD magazine (via Us Weekly) back in 2015 about having royal connections. "I work incredibly hard — just like every other person in business and work and aside from the fact that yes, I am the brother of someone very important, I am, at the end of the day, just James."
James has always marched to the beat of his own drum — constantly attempting to make his own mark and live by his own rules. In fact, a classic example of that behavior is when he ended his education at the University of Edinburgh after only one year. "I was not confident in the pursuit of me getting my degree and secondly, I already knew that I wanted to work for myself and have my own business," he unabashedly explained. "I have only ever employed myself."
Maybe putting some space between himself and the royals is a way for James to be the person he wants.
His dyslexia presents a challenge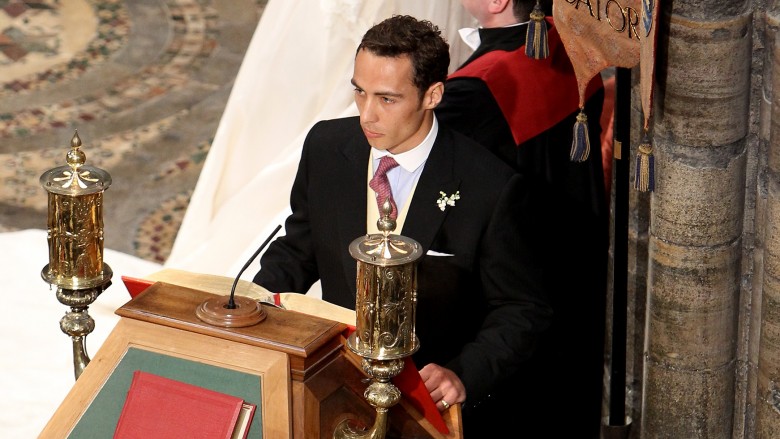 Getty Images
Although eyes weren't on James during his sister's famous wedding, he was rattled with nerves as he was charged with delivering a speech before the church — and the world. That task would be scary on it's own, but it was made worse by the fact that he suffers from dyslexia. "I had to retype the whole of the reading phonetically, and that's how I learned it," James confessed to the Daily Mail. "In that way I became confident in it, and then I felt I was perfectly capable of doing it. At the end of the day, whether it was in a little church or Westminster Abbey didn't matter, it was me, as a brother, doing a reading for my sister and her husband at their wedding and I wanted to do it right."
As the story goes, James was diagnosed with the learning disability at 11 years old and suffered much in grade school. "I was find with numbers, but it took me a longer time to grasp simple things like spellings," he said. "I used to spell everything phonetically, or I would have little tricks for words I could not figure out."
Today, he still faces some challenges and evidence of his dyslexia sometimes rears its ugly head. But for the most part, he doesn't care about it. "I do make lots of spelling mistakes still — for a time the word 'corporate' on my website was spelled 'corprate,'" he said. "But I'm not embarrassed. The way I see it, it is part of me. The key is to become completely confident about it... There is a talent in dyslexia — it can help you see things creatively. So I wouldn't change a thing."
He's a charity man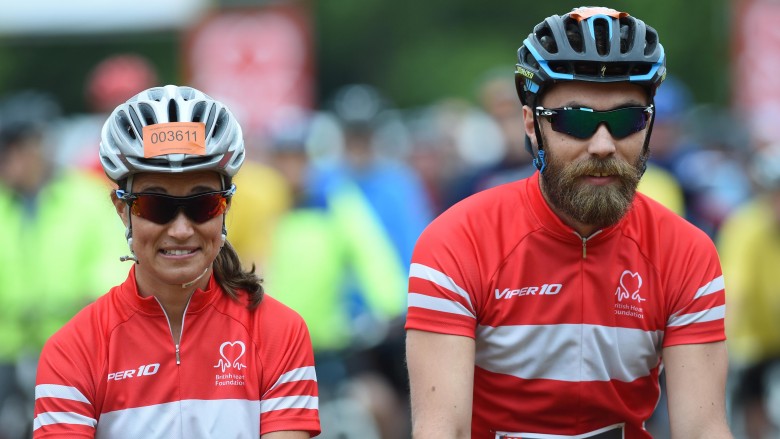 Getty Images
When James isn't busy cooking up confectionary delights, he is busy hitting the pavement for charity. In 2014, he and sister Pippa Middleton biked across the United States for Race Across America, which benefitted the British Heart Foundation, reports People. The brother-sister duo zoomed across 12 states and 3,000 miles to make it happen.
While James was relatively quiet about his accomplishment, Pipa said in a statement, "I was shocked to learn that nearly three times more women die from coronary heart disease than breast cancer. I'm passionate about raising awareness amongst women of this killer disease and I look forward to working with the BHF to highlight to women the risks of heart disease and importantly, how they can reduce them."
James' future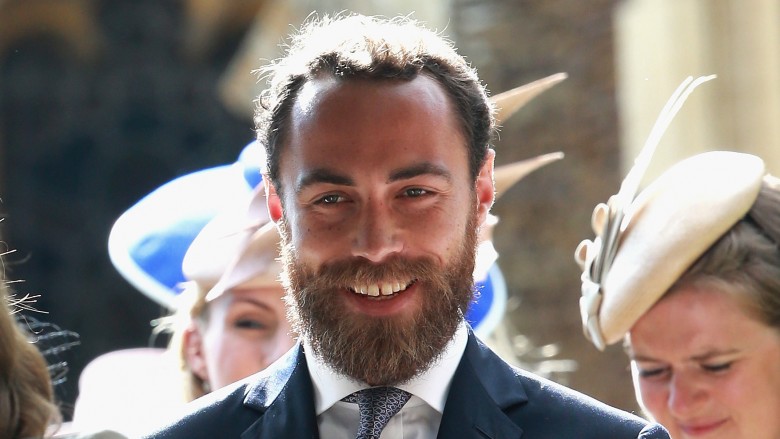 Getty Images
While James has surely brought a bit of embarrassment to his prestigious family, including several failed businesses and a nude photo scandal, he may be able to redeem himself in 2017. That might include taking his relationship to a new level, possibly marriage, and making his marshmallow company a world-wide success. There's certainly room to grow. All eyes will be on James to see if he flies, or sinks like a rock, in the coming months and years.