Donald Trump Attacks Joe Biden's Press Conference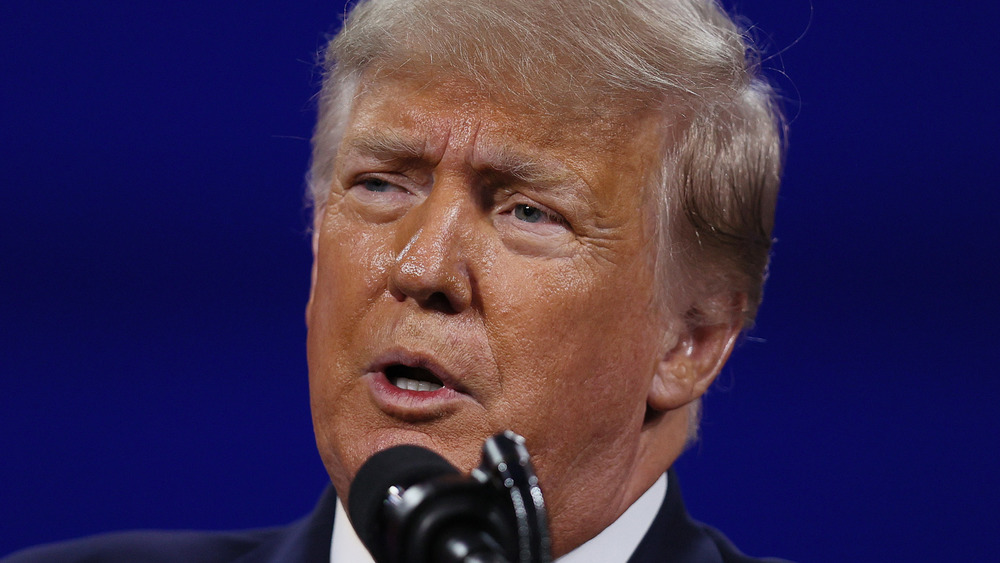 Joe Raedle/Getty Images
President Joe Biden gave his first presidential press briefing just over two months after taking office as the 46th President of the United States. During the hour-long conference on March 25, 2021, Biden fielded questions about changing the rules of a filibuster, which is currently backed by many Senate Democrats (per AP News), and the U.S.- Mexico border crisis.
He also painted a positive picture regarding his plan to revamp the infrastructure in the U.S. and America's response to the coronavirus vaccine. "We will, by my 100th day in office, have administered 200 million shots in people's arms," Biden touted in his opening remarks, as noted by Newsweek. "I know it's ambitious, twice our original goal, but no other country in the world has even come close to what we are doing. And I believe we can do it." Biden's original goal of administering 100 million doses of the vaccine by his 100th day in office was met on day 58 on March 19, 2021, per an official notice on the White House's website.
The press conference received mixed reactions from Democrats and Republicans. One conservative in particular — Donald Trump — was far from impressed by Biden's briefing. Here is what he had to say.
Donald Trump thought Biden's conference was 'strange'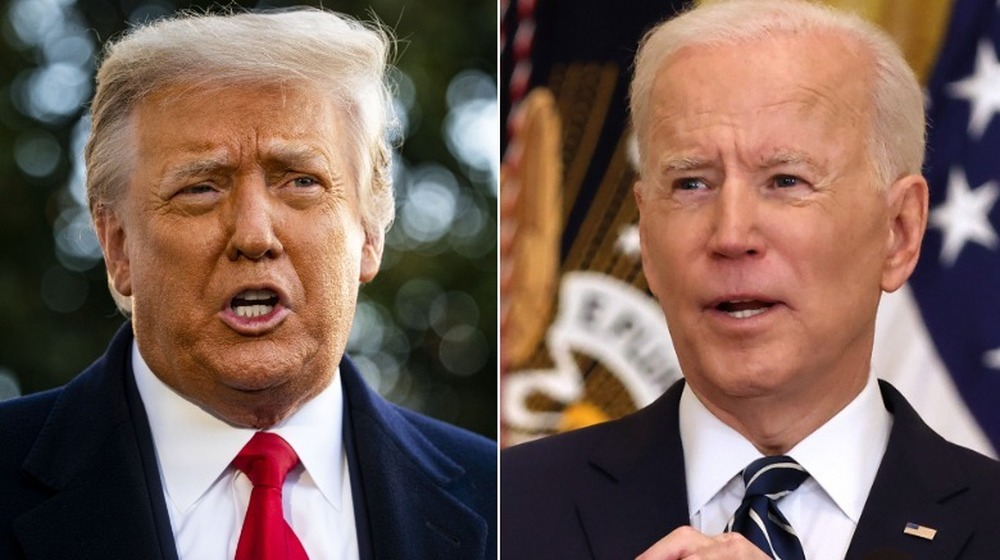 Bloomberg, Chip Somodevilla/Getty Images
In an interview with Fox News' Laura Ingraham following President Joe Biden's March 26 press conference, Donald Trump expressed his disappointment with the entire event. "It's very sad to watch actually. They're feeding him questions. They're easy questions — I notice [Fox News reporter] Peter Doocy didn't get to ask a question today — and there could be no difficult questions," he said, per Newsweek. Trump was often vocal during his 2020 presidential run about his unfounded concern that he received harder questions than Biden, as noted by The Hill. "They're ready to rip the microphone away if somebody did get a little bit testy. The whole thing is ridiculous," the former president continued.
In addition to thinking the questions Biden got asked were "easy," Trump claimed they were generally odd. "Well, they were strange questions and they were asked in an interesting way," he stated. "It was like softballs, like you're throwing softballs up, and it's just a different world. No one has seen anything like it."
Meanwhile, folks who watched the conference gave mixed reactions. One person said they expected Biden to be more composed and called him a "fluff piece." Another person agreed, saying Biden's performance "was like a kid who memorized all the words for his spelling bee (& still wrote them on his hand)." However, others were happy with Biden's answers and thanked him for delivering "sane" and "articulate" rhetoric.