Pawn Stars: Who Is Rick Harrison's Wife, Deanna Burditt?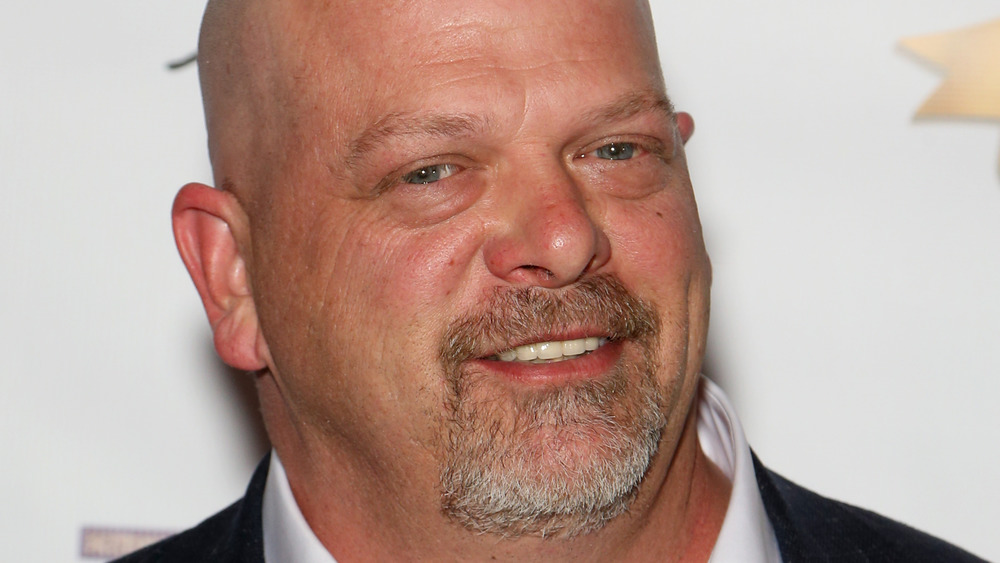 Gabe Ginsberg/Getty Images
Filmed in Las Vegas and airing on the History Channel, Pawn Stars is an unusual reality show that follows the daily activities of Gold & Silver Pawn Shop. The shop is owned by the Harrison family — which includes Richard "The Old Man" Harrison, Rick Harrison, and Cory "Big Hoss" Harrison — and they help customers with consumer credit. As the show's official website writes, "The three men use their sharp eyes and skills to assess the value of items from the commonplace to the truly historic, including a 16th-century samurai sword, a Super Bowl ring, a Picasso painting and a 17th-century stay of execution." The Harrisons and other co-workers on the show have to determine whether the items presented to them are legit and what values to put on them so customers can get what they deserve.
If you're a regular viewer of Pawn Stars, you'll know that Rick is basically the main character of the popular reality show. Known as "The Spotter," he inspects the items to ensure their quality and validity. However, his love life has never been major storyline on the show. So, who is Rick's wife, Deanna Burditt? We've got the scoop for you below.
Inside Rick Harrison and Deanna Burditt's massive wedding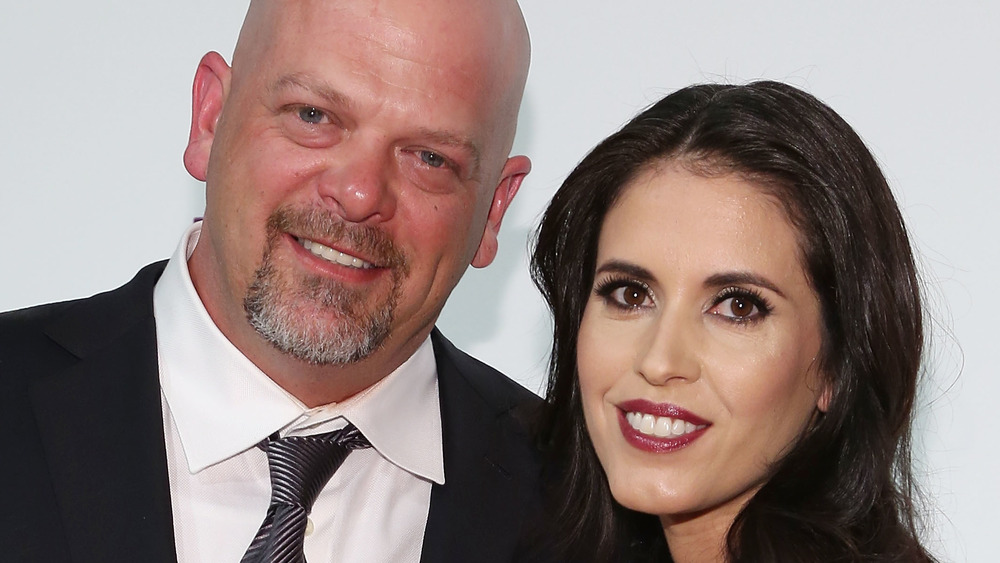 Taylor Hill/Getty Images
Rick Harrison is married to Deanna Burditt. Not much is publicly known about her career or aspirations, but like Rick, she had been married twice before marrying the pawn star. The two got engaged on Valentine's Day in 2012. "I'm the happiest guy alive," Rick told People after his proposal. "I'm living the dream."
Rick's proposal, though, wasn't super romantically. "I didn't really ask her, I told her 'Girl, I'm marrying you,' and then I gave her the ring," Rick explained. The couple married more than a year after their engagement in Laguna Beach, California in front of 180 guests, including his History channel co-stars. Deanna left all the wedding planning up to Rick, who wasn't entirely pleased. "I just had no idea there was so much involved," he joked to People. "I just thought you got a cake, had a party, buy a keg."
Although Rick has become a reality star in his own right, Deanna has no interest in being in the spotlight. Rick confirmed this when he spoke to Heavy in 2013, saying that his wife "has no desire to be famous." It sure seems like Deanna has succeeded at keeping her private life private.