Michelle Rodriguez's Net Worth Is Not What You Think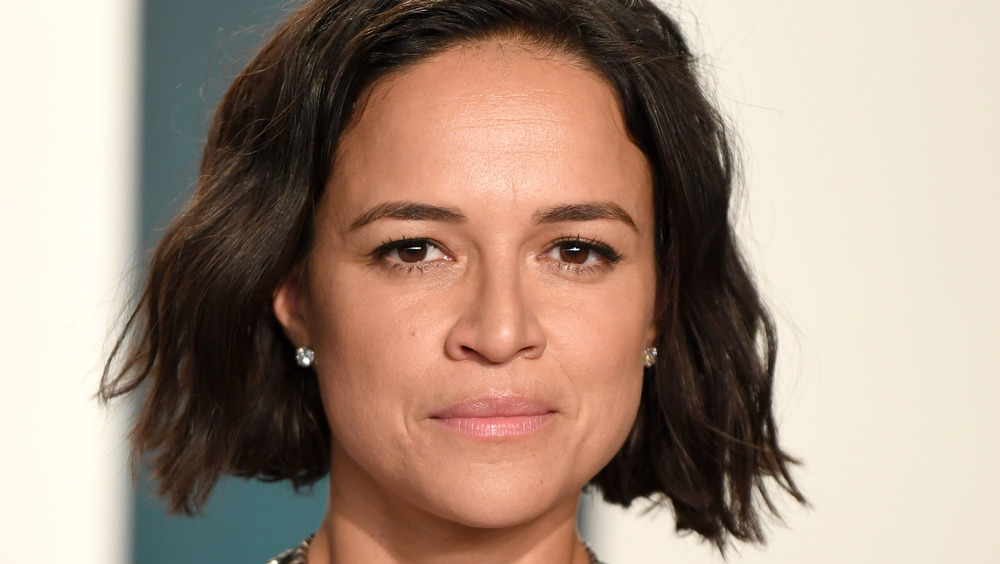 Karwai Tang/Getty Images
Actor Michelle Rodriguez is known for her role on the hit television show Lost, and movies including Girlfight, Avatar, and Blue Crush, but it's her gig as Letty Ortiz in The Fast and the Furious franchise that has made her a household name around the world. The franchise is the seventh highest grossing film franchise in history, according to CNBC. The Fast Saga has released nine films to date and a tenth is slated to debut in 2021. Altogether, the first nine films in the franchise have reportedly grossed about $5.9 billion at the box office worldwide. 
Rodriguez originated her role in the first The Fast and the Furious film in 2001, skipped the next two films in the franchise, and returned for Fast & Furious; Fast Five; Fast & Furious 6; Furious 7; The Fate of the Furious. She's also starring in the upcoming F9. While the franchise and a number of her Fast and Furious co-stars have cashed in financially, Rodriguez's net worth in comparison to her co-stars will surprise you.
Michelle Rodriguez advocates for equal pay for women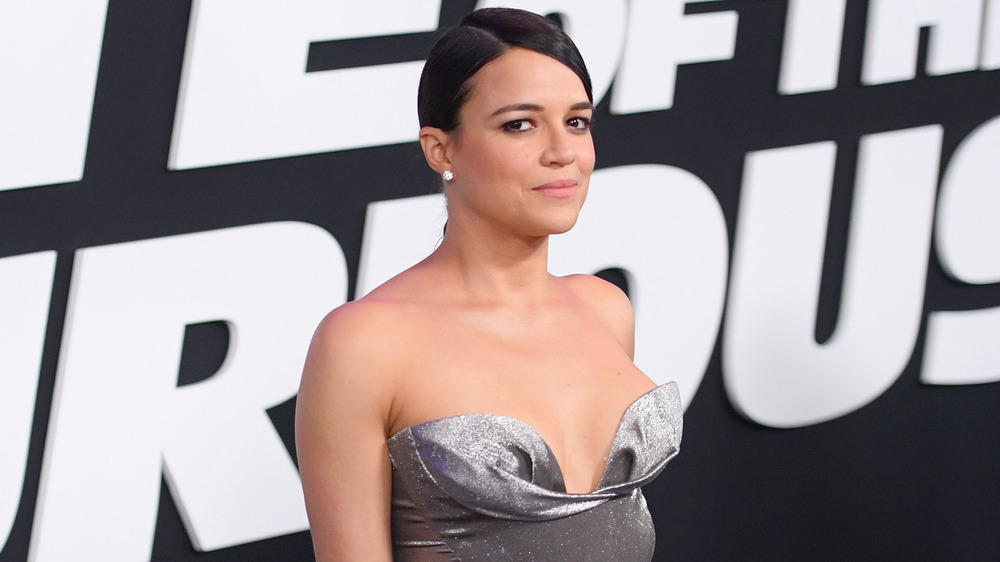 Dimitrios Kambouris/Getty Images
Michelle Rodriguez has been an activist for equal pay for women for years. According to Payscale, women earned just $0.81 for every dollar men earned in 2020. The pay discrepancy between male and female actors in the film industry is even more out of whack. An investigation performed by Fast Company revealed that the highest-paid male actors earned an average of $57.4 million compared to female actors at $21.8 million.
Rodriguez often plays a tough girl in her acting roles, and she's taking that grit to the fight for equal pay for women. In an interview with Newsweek, Rodriguez said she's felt like more of an activist than an actor for most of her career, noting that money is power in the world we live in.
"The situation is, we live in a dog-eat-dog world. Anything that involves trade and capitalism is going to involve taking advantage of the little guy or girl," she said. "And so that means, if I'm not going to hire guys because I have to pay them more, then I'm gonna hire women and make them work harder, and it's like slave labor. It's just evil."
Michelle Rodriguez's net worth falls off the pace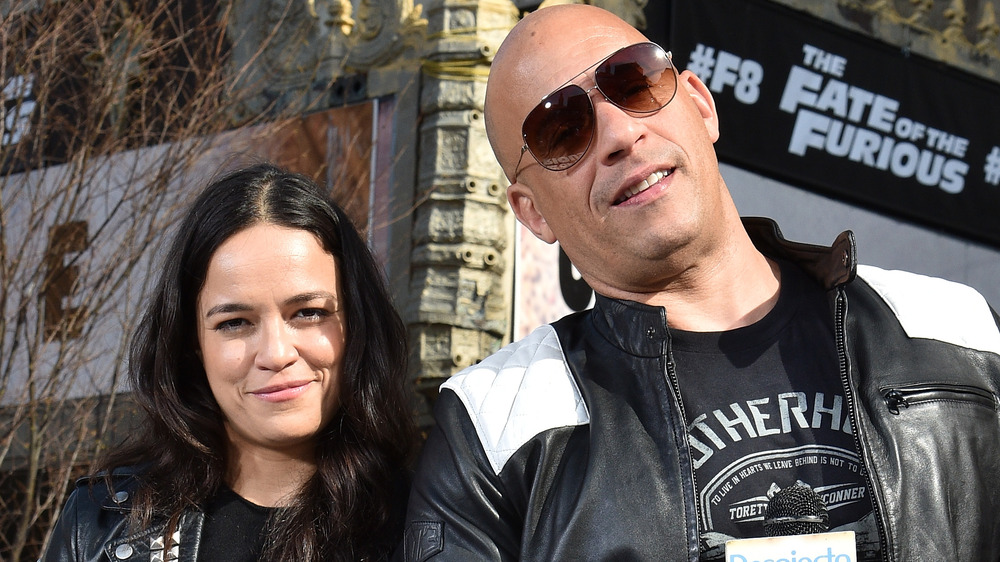 Kevin Mazur/Getty Images
Michelle Rodriguez's net worth in comparison to some of her Fast and the Furious franchise co-stars might surprise you. CelebrityNetWorth estimates that Rodriguez has a net worth of $25 million. While that's nothing to sneeze at, it pales in comparison to the net worth of Vin Diesel at $225 million (pictured), Dwayne Johnson at $400 million, or Jason Statham at $90 million.
The FF films are a notable example of diversity in casting, but an op-ed for E! News asserts that it's not diversifying the portfolio" of its female leads. "The bromances may take center stage, but that doesn't mean the actresses deserve short financial shrift."
Rodriguez will continue to kick butt on and off screen playing strong women in film and fighting for equal pay and representation for women off screen. She's been raising awareness about the pay gap for years and isn't stopping anytime soon. When approached outside of LAX by TMZ in 2016, she acknowledged the distance between her paycheck and that of her male peers. "It's like being born a slave. You know it's like, 'Oh damn. Darn my luck. I wish I was born somewhere else or maybe some other way,'" she said. "But it is what it is. I get paid a lot less than my colleagues. That's the world we live in, it's a patriarchal society."