Why Meghan Markle's Father Wants Oprah To Interview Him Next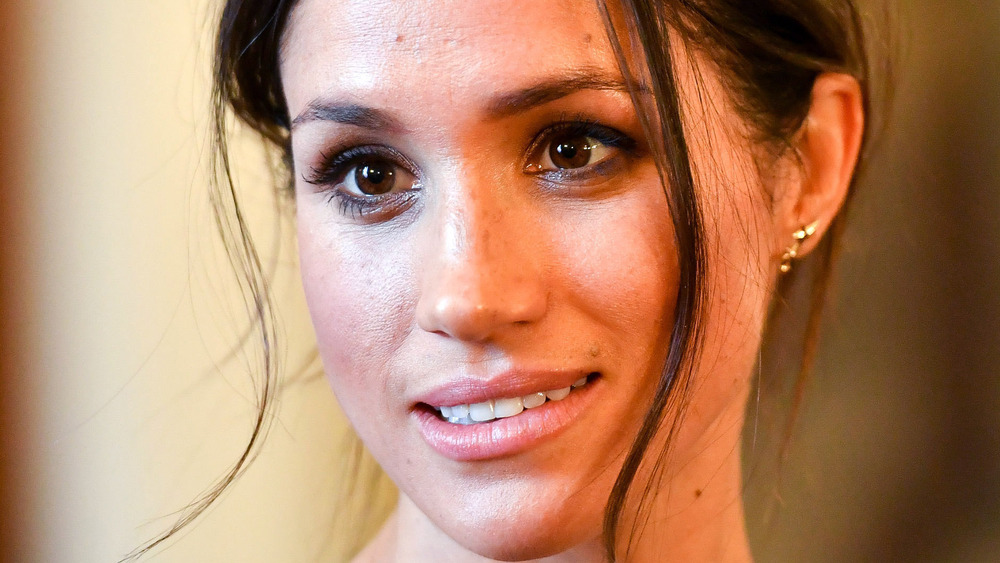 Wpa Pool/Getty Images
Meghan Markle does not have a relationship with her father, Thomas Markle, and hasn't for many years. During her interview with Oprah Winfrey that aired on March 7, 2021, the Duchess of Sussex spoke out about the status of her relationship with her dad. When Oprah asked Meghan if she felt "betrayed" that her father was working with the tabloids, accepting money and gifts in exchange for information about the former Suits star, Meghan wasn't sure if she was "comfortable even talking about that" (via HuffPost). However, she did talk a little bit about it, saying that her father lied to her about his relationship with the tabloids.
"When I said we won't be able to protect our own kids one day I said, 'I just need you to tell me. And if you tell me the truth, we can help.' And he wasn't able to do that. And that for me has really resonated, especially now as a mother," Meghan said, adding that she couldn't even "imagine" doing anything that would "intentionally cause pain" to her child. Well, in a new development reported by The Sun, Thomas is evidently hoping to get his very own sit-down interview with Oprah. Keep reading to find out what he did to try to facilitate that — and why he wants to speak out.
Thomas Markle hand-delivered a letter to Oprah Winfrey's home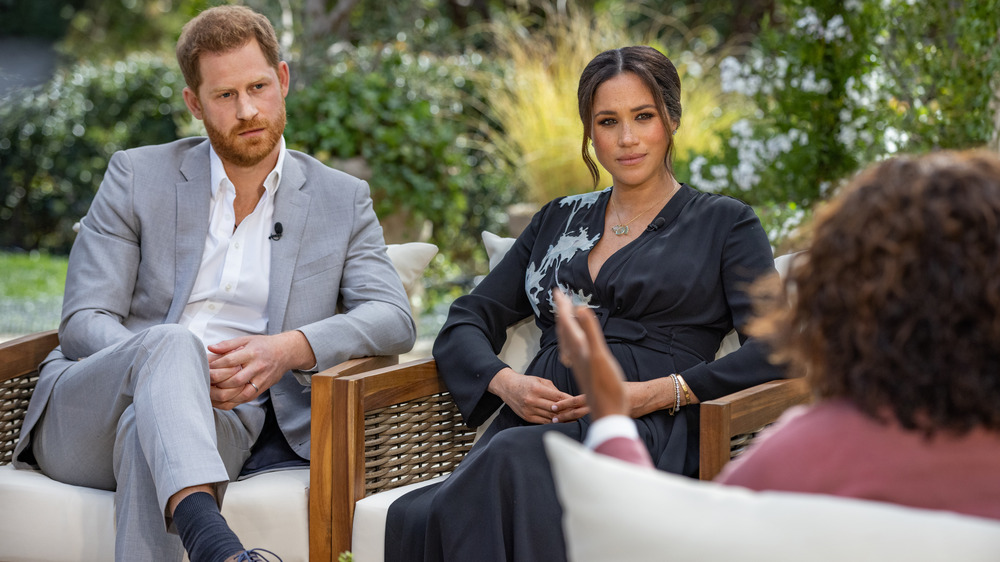 Handout/Getty Images
Thomas Markle made a fairly bold move, showing up at Oprah Winfrey's home in Montecito, California, on March 25, 2021, with a letter addressed to the talk show host. According to The Sun, Thomas handed the note to a security guard. A source told the outlet that Thomas "delivered a letter to Oprah asking her to contact him so he could tell his side of the story." The source confirmed that the note was "meant for Oprah," and was not written for his daughter, Meghan Markle. "Thomas watched the interview she did with them and feels he deserves a chance to have his say," the source added.
And this isn't the first time that Thomas has wanted to get in touch with Oprah. In January 2020, Thomas told The Sun that he "was going to write Oprah a letter asking her to let me have an opportunity to speak." Given the fact that Oprah is good friends with both Meghan and her husband Prince Harry, it is fairly safe to assume that she won't be giving Meghan's dad the time of day, no matter how many letters he writes.