Why You Won't See Brad Pitt On The Hollywood Walk Of Fame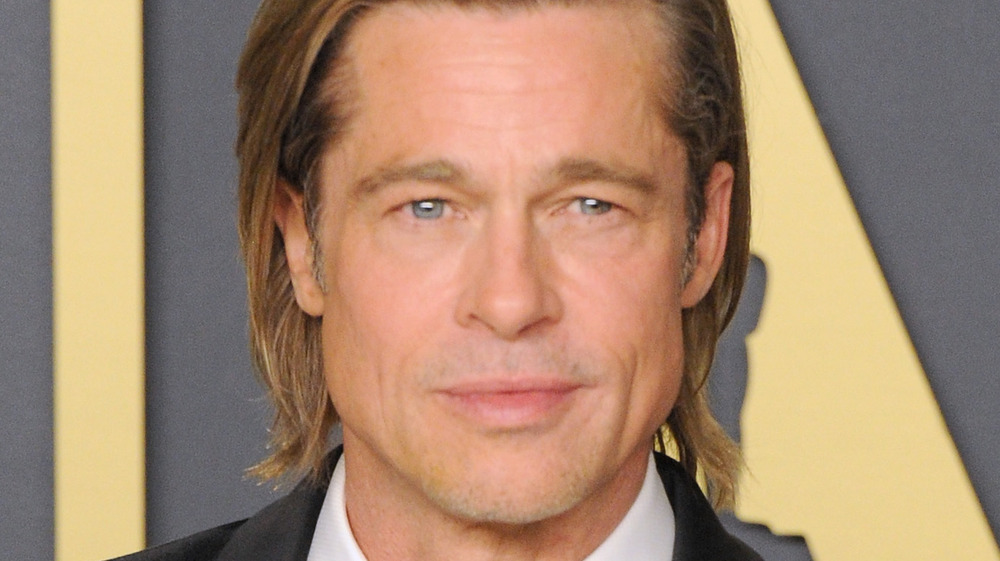 Albert L. Ortega/Getty Images
Brad Pitt is one of the most celebrated actors of all time. He's starred in major films like Troy, Being John Malkovich, and The Curious Case of Benjamin Button, just to name a few. Pitt has collected quite a few Academy Award nominations, but won his first Oscar for acting in 2020 with Once Upon a Time in Hollywood, according to Harper's Bazaar. He previously took home a gold statue in 2014 for 12 Years a Slave, where he won for Best Picture.
Pitt's accolades are pretty impressive, and one would think he would get a star on the Hollywood Walk of Fame. That won't be happening anytime soon, though, and it might not ever happen if his family, friends, and colleagues don't get their act together. That's because a nomination is one of the requirements to receive a star on the swath of famous pavement in Los Angeles, according to Us Weekly.
Will Pitt ever get his star? Keep reading to find out why it should happen, even if it hasn't yet.
Brad Pitt should be honored for his impressive acting career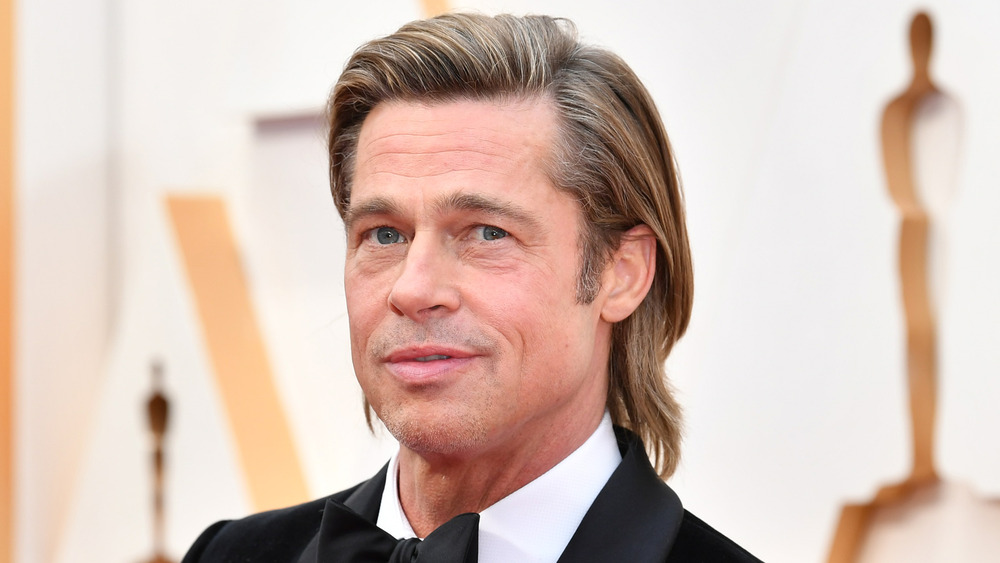 Amy Sussman/Getty Images
Most people think that celebrities are the ones footing the bill for their stars on the Hollywood Walk of Fame, which comes out to $50,000 for installation and maintenance. But it's actually the folks who nominate the celeb (typically fan clubs, management teams, studios, etc.) who are responsible for that tab. Beyond that obvious hurdle, the nominated celeb then needs to make it through a selection process that usually has several hundred nominees per yer — and after all that, they actually have to show up for the ceremony, according to Variety.
Now, Brad Pitt clearly loves the limelight, and while it's doubtful he would miss an opportunity to soak up the attention from his dedicated fanbase, get ready for this: He's never been nominated. We'll pause while you gasp. 
According to Hollywood Walk of Fame Producer Ana Martinez, who spoke with Nicki Swift in Jul 2021, neither the "Fight Club" star, nor his ex, Angelina Jolie, have ever been nominated for the honor. Martinez says there's no clear reason why, and that a studio once allegedly reached out to Pitt to gauge his interest, but to no avail. "I never thought when they were married that Angelina or Brad would be interested," Martinez said, further speculating, "They do a lot of charity work, I would picture them saying, 'Let's just have the money used for something else.'"
Sorry to break the news to Pitt Army (his fanbase have a cool K-pop style nickname, right?), but it seems like this A-Lister may have all the accolades he needs for now.