The Truth About Top Chef Judge Tom Colicchio's Wife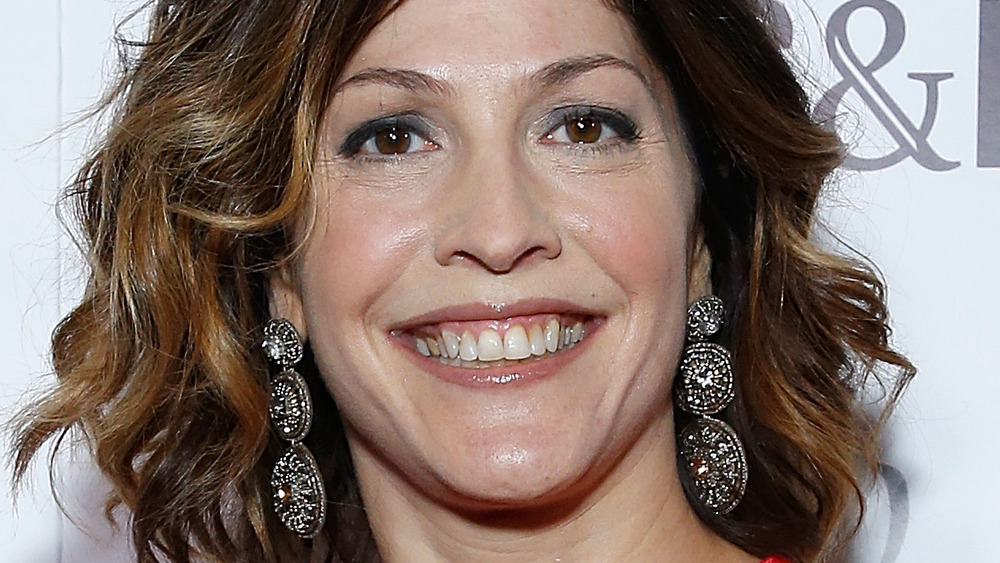 John Lamparski/Getty Images
Tom Colicchio is a judge on Bravo's Top Chef and an accomplished figure in the culinary world. He owns Crafted Hospitality, which operates restaurants like Craft, Riverpark, Temple Court, and Small Batch in New York. Another Craft location popped up in Los Angeles, and there's also Heritage Steak and Craftsteak in Las Vegas, according to Bravo.
When Tom isn't slicing and dicing in the kitchen, he's guiding the chefs throughout the competition. The new season of Top Chef premieres April 1, 2021, and he opened up to People about filming during a pandemic. It wasn't easy, but like everything else during the pandemic, you had to make it work.
"We had about 160 people on our crew," he said. "I was staying in an Airbnb, but I didn't go out. I left my house to walk my dog, that was it. Everyone else was all in one hotel. They were only allowed to leave the hotel to go to the set and that's it.
It's obvious Tom got a lot of support wife Lori Silverbush, who he's been married to since 2001. Keep reading for more about Tom and Lori's marriage.
Lori Silverbush and Tom Colicchio met at one of his restaurants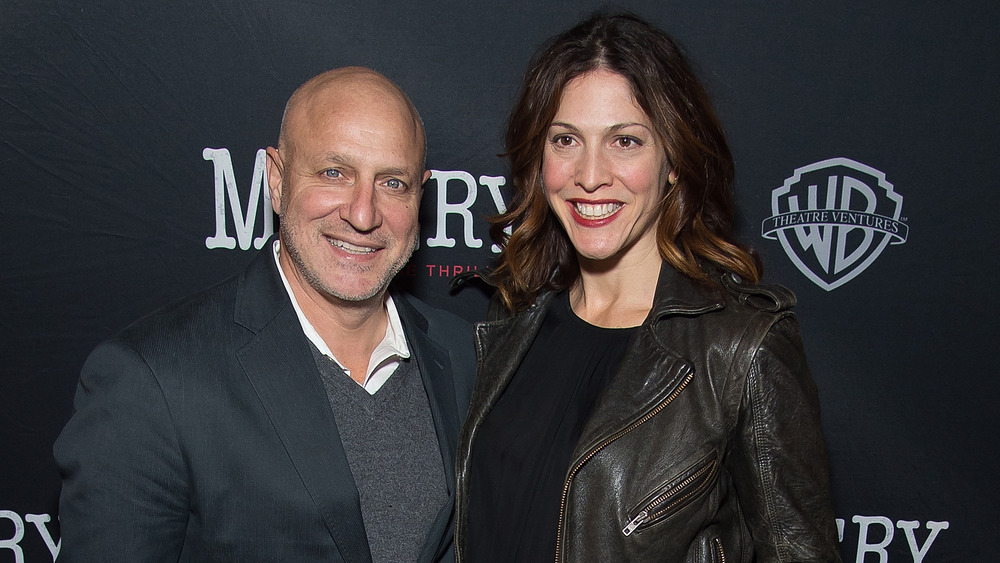 Michael Stewart/Getty Images
Lori Silverbush and Tom Colicchio married on Sept. 15, 2001 in Martha's Vineyard. The couple actually met seven years earlier, when Lori was a waitress at Gramercy Tavern, one of Tom's restaurants (via The New York Times). She needed the extra cash as a young filmmaker, since she had just received her master's from New York University. Things became romantic between the pair, and she soon left the restaurant to work on movies full-time. But she still found her way back to the kitchen, lending a hand to write his cookbook, Think Like a Chef.
The proposal included food (are you surprised?) and Tom popped the question as they were waiting in line for pastrami sandwiches at Second Avenue Deli. Of course, Lori said yes! "We were hugging," she said, "and the guy was saying, 'Your sandwiches!' "
The couple has two sons together, Luka and Mateo, and recently renovated a townhouse in Fort Greene, Brooklyn (via Today). A big reason for moving out of their Manhattan apartment? "I didn't feel like that would give us that wonderful thing that you get for raising kids in New York: You get to raise a real New Yorker," Lori explained. "A real New Yorker to me isn't someone who's only ever met people who look and sound and think exactly like he or she does; it's the opposite."
We can only imagine what else Tom and Lori are cooking up together!