Here's How Much Top Chef Judge Gail Simmons Is Really Worth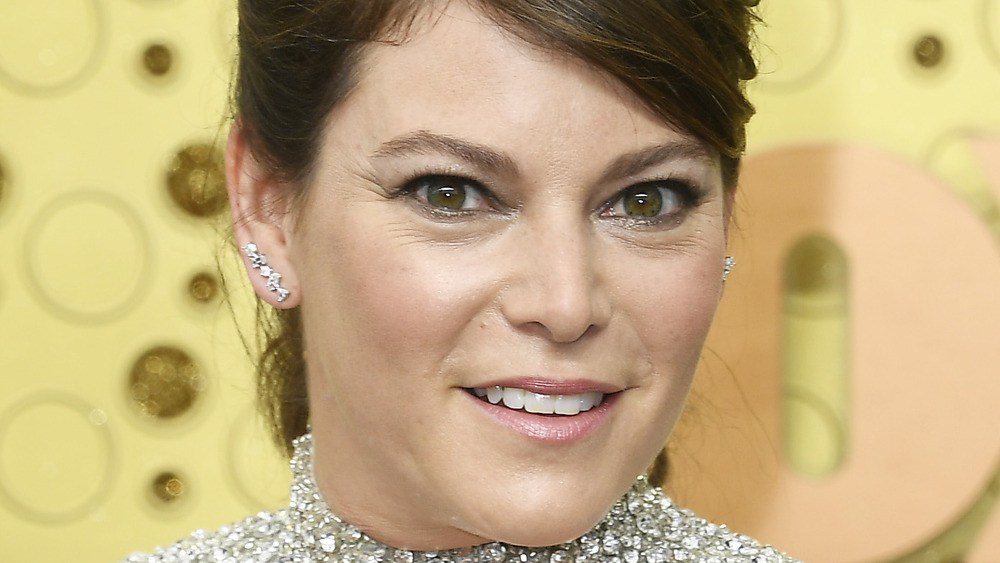 Frazer Harrison/Getty Images
Gail Simmons was a successful food writer long before appearing as a judge on Top Chef. In fact, living a life centered around making and talking about food was in Simmons' blood, as she revealed to the Toronto Sun in 2019: "My mother was a cooking teacher and wrote a food column." Appearing on the Bravo reality show was a natural progression, but how she was portrayed on the hit program changed over time.
Leading up to the premiere of Season 18, the Top Chef judge revealed to Yahoo! Entertainment that she was mortified by how she was portrayed in the early seasons. "My friends would say to me that people they knew, who didn't know me, would ask if I was really that mean in person," Simmons told the outlet. "And I would be so horrified." According to the food critic, the producers had made a conscious effort to make her "a little more severe." Simmons chalked this up to the early days of reality TV when judges on shows conformed to archetypes. "There was the evil one, and the nice one, and I think at first, we all felt like we had to fall into those categories," she told Yahoo!. 
Over the years, Simmons and the cast bonded. After giving birth, she was primarily absent for Season 16, but found time to appear for a brief shoot. "You know what, I wanna go be with my other family right now and see them," she told The Daily Dish in 2018.
So how much has the Top Chef judge made over the years?
The Top Chef judge gives back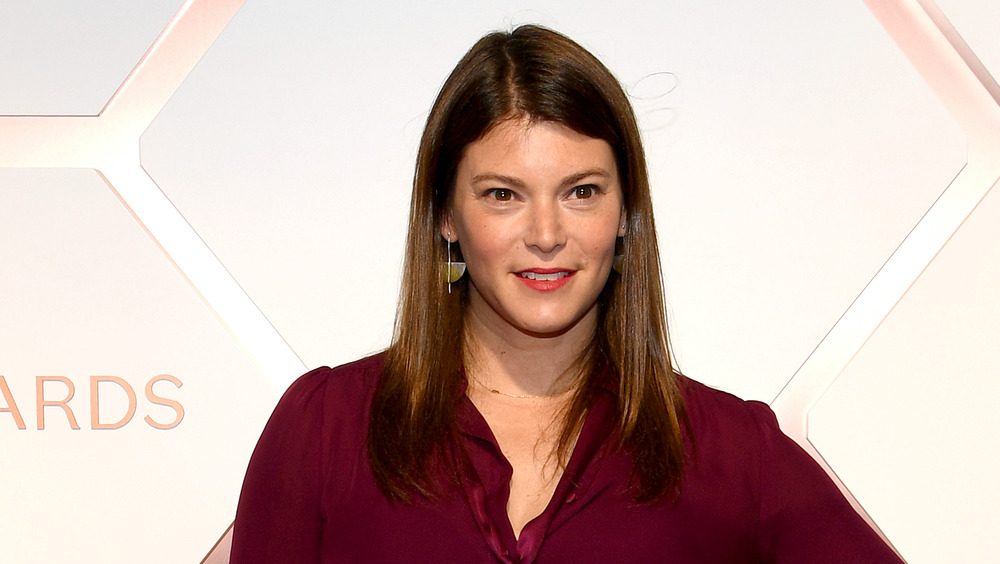 Dimitrios Kambouris/Getty Images
Gail Simmons had a humble beginning as a food writer for the paper at the university she attended, and then for larger publications until she became a judge on Top Chef in 2006. After years of appearing on the hit food show, she is worth $2.5 million, as per Celebrity Net Worth. The food critic used some of her earnings to purchase a condo in Brooklyn, which was made out of "an old converted church" (via the Toronto Sun).
Besides making money on the Bravo reality show, Simmons has published a memoir and a cookbook. Her memoir, Talking with My Mouth Full: My Life As A Professional Eater, was released in 2012, and the author used the book to answer a series of questions she was frequently asked. While promoting the book, Simmons also mentioned her charitable work. "If you are lucky enough to get to eat for a living, remember that so many others go without food every day," she told Refinery29 in a 2012 interview.
Giving back to the community is important to the successful food writer. "There's a lot more to my passion and my food that people don't get to see," she told Chicago Now in 2017. "I like to get my hands dirty and you don't get to see me with my hands dirty on TV." As covered by MarketWatch, the Top Chef judge was part of the "Skip Lunch, Fight Hunger" campaign and teamed up with City Harvest in providing supplies to pantries and food kitchens for those in need.