Kate Middleton's New Book Includes A Nod To Princess Diana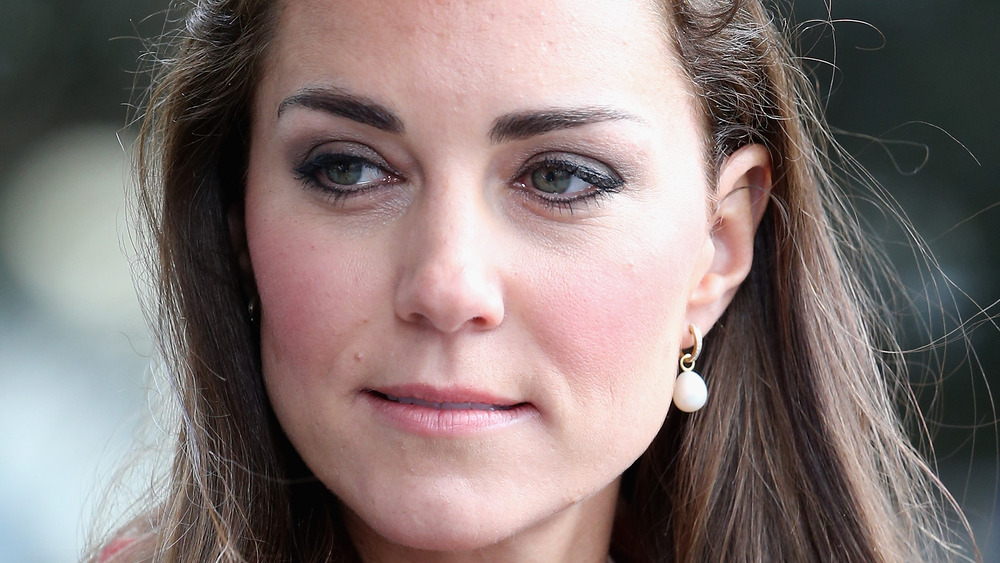 Chris Jackson/Getty Images
While it seems everyone in the entire world has been focused on Meghan Markle and Prince Harry, another high-profile royal, the couple's sister-in-law, Kate Middleton, has been hard at work on a project of her own: a new photography book about life during lockdown. And at least in promoting the upcoming tome, some eager royal-watchers have speculated that Kate may be giving her late mother-in-law, Princess Diana, a subtle nod.
The royal's book is a continuation of her special photo project launched in May 2020, Hold Still, which invited people all over the U.K. to contribute their own portrait photography taken during the pandemic. The 100 most poignant photos were selected for an exhibit at the National Portrait Gallery, called Hold Still. Now, those 100 photos will be a part of the Duchess's new book, titled, Hold Still: A Portrait of Our Nation in 2020, along with stories accompanying the images, per People.
So, where does Diana come in? It has to do with Kate herself.
Kate Middleton took a style cue from her mother-in-law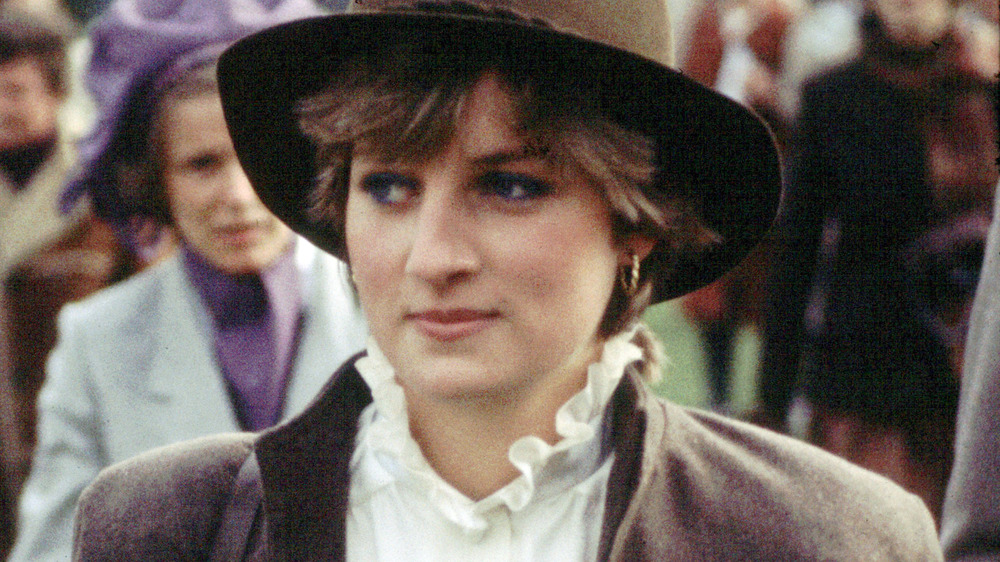 Kypros/Getty Images
A photo of Kate Middleton released ahead of Hold Still: A Portrait of Our Nation in 2020's launch is what has folks thinking of the late Princess Diana. The candid shot shows the Duchess of Cambridge holding a camera, and wearing a bright, red sweater over a blouse with a very distinctive collar. The white, ruffled collar peeking out of the sweater's neckline is called a "pie-crust collar," and was made stylish by Diana herself in the 1980s. Diana often paired the dainty, fluted collar with demure cardigans or under sweaters as Kate does in her promotional photo.
Fashion experts and trend forecasters have already decreed the pie-crust collar back in style, and Kate herself has been seen in this type of blouse many times — usually a slightly toned-down version of the ruffles her mother-in-law used to wear. Of course, Princess Diana was also known to favor richly-hued jumpers and cardigans like the one Kate is sporting in the newly released photo.
Kate may not be wearing an exact replica of one of Diana's famous sweaters (like that infamous black sheep sweater) but there's no doubt about who she's channeling in the image.