Wayne Tinkle's Net Worth: How Much Does The Oregon State Coach Make?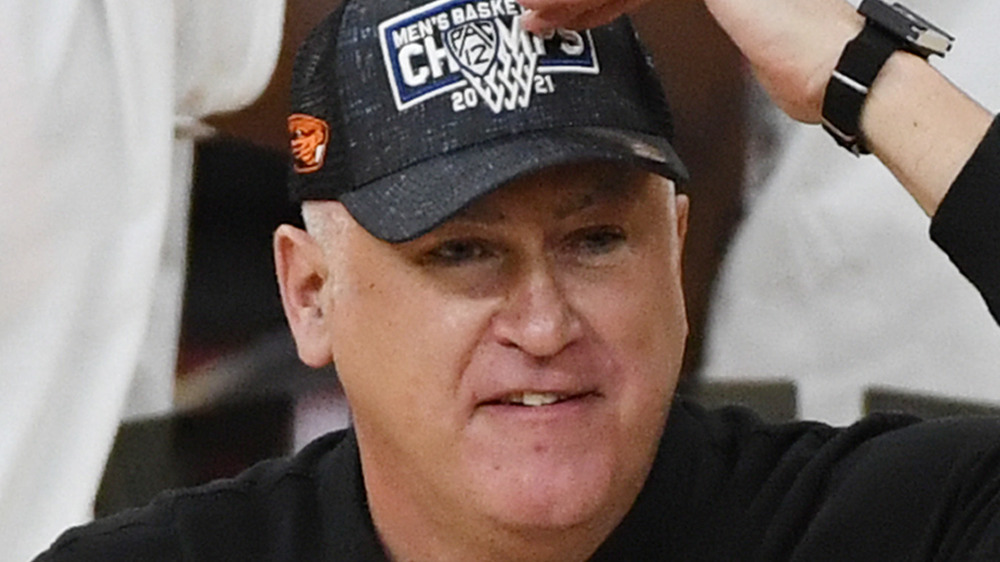 Ethan Miller/Getty Images
Everyone loves a good underdog sports story — and when it comes to the 2021 NCAA Men's Basketball tournament, that team is Oregon State University, led by coach Wayne Tinkle. Tinkle has been coaching Oregon State for seven years, and, as USA Today put it, he is the first coach since Ralph Miller, who left in 1989, to lead the Beavers to multiple tournaments. Tinkle's daughter, Josyln, told the outlet that she's glad people are calling them the "Cinderella" team of March Madness this year. 
"If they want to call us Cinderella, the underdog, it's working for us, so we'll take it. I think it provides a chip on all of our shoulders," she said, per the outlet. Basketball runs in the family, by the way, as Joslyn plays professional b-ball in Australia, and her brother Tres played with their dad for five seasons at Oregon State. Tinkle's other daughter, Ellie, also played college ball. Surely, all of this kids are cheering on his team's wins this season. 
So how much cash does the basketball patriarch make?
Wayne Tinkle grew up living and breathing basketball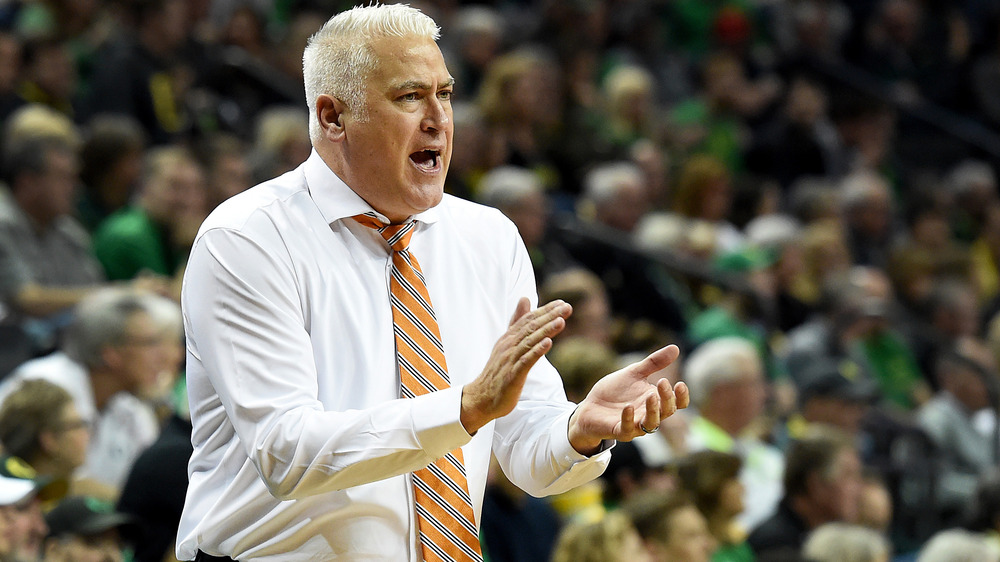 Steve Dykes/Getty Images
All of these wins mean that Oregon State University pays Wayne Tinkle the big bucks. Per Oregon Live, Tinkle's contract "calls for a salary of ... $2.1 million in 2020-21 and $2.2 million in 2021-22 and 2022-23." The site also reports that he "is also eligible for a retention bonus of approximately $1 million." As for his overall net worth, per Popular Bio, he was worth was about $1.5 million in 2019. Of course, it only has to have gone up since then, and Celebs Age Wiki reports that it's between $1-$5 million as of 2020 (we're guessing it's on the higher end).
Tinkle's also racked up the dough throughout his coaching career. He first started coaching in 2001 at his alma mater, Montana State University, as an assistant, per IndyStar, taking over as head coach in 2006. He led the team to a 158-89 record and three NCAA Tournament appearances. In 2014, he became the head coach at Oregon. 
Previously, Tinkle played ball at Montana himself, along with his wife Lisa, who played for the women's team. Afterwards, he played pro ball overseas in places like Sweden, Italy, and Spain.
It was all about dedication to the game, too. He told Spokesman.com that he and his friends took shooting hoops seriously while growing up. "At least five days a week we were getting runs in," he said. All that hard work paid off — and made the guy a millionaire.