Andy Enfield's Net Worth: How Much Does The USC Coach Make?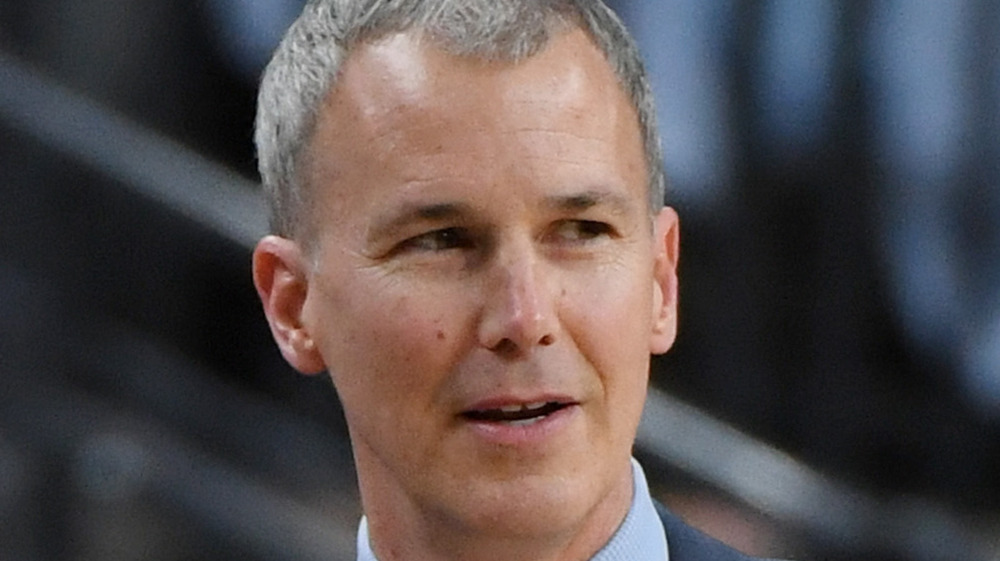 Ethan Miller/Getty Images
College basketball coach Andy Enfield is riding on a high after his team, the University of Southern California Trojans, snagged a win against the Oregon Ducks, officially landing them a spot in the 2021 NCAA tournament's Elite Eight. "It was a great win for us. Oregon's just an outstanding team. They were playing so well. I think they won 11 out of 12. We thought they were a top-ten team in the country. So, congratulations first to Coach Altman and their players. They had a terrific season," Enfield said about the March Madness victory. 
But perhaps that's not the only reason for the coach's pep in his step. As it turns out, this collegiate-level basketball coach is worth some serious dough! But how much, you ask? And does he have college basketball to thank for all of his wealth? Keep reading after the jump to learn just how much Enfield is worth!
Andy Enfield made a smart investment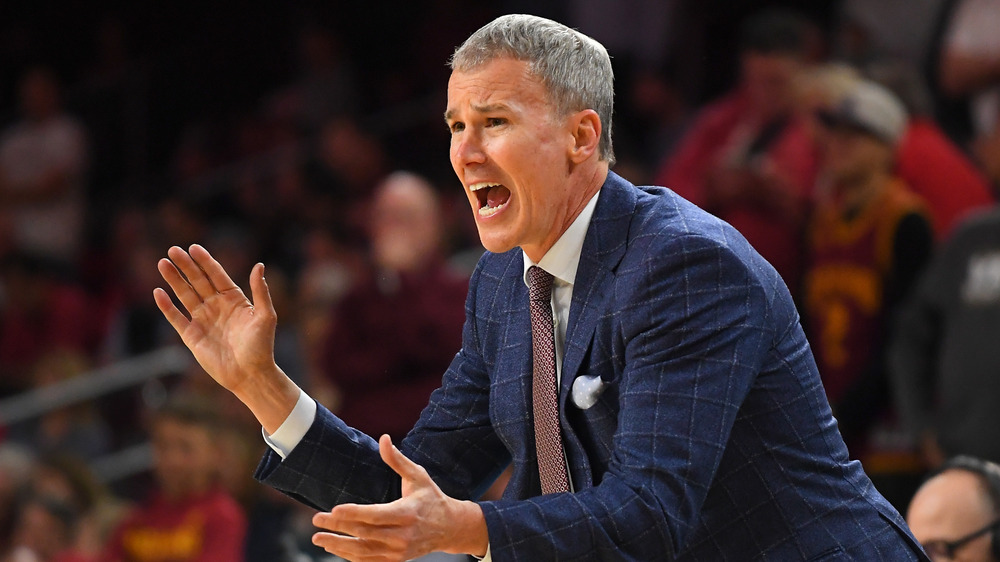 Jayne Kamin-oncea/Getty Images
As reported by Celebrity Net Worth, college basketball coach Andy Enfield is worth a whopping $10 million. But make no mistake — not all of that dough came from coaching.
While Enfield brings home an impressive salary of $1.4 million each year, it's reported that he also owns a stake in a healthcare technology enterprise that he helped create prior to his coaching days — and that particular investment paid him tenfold! Tractmanager, the firm Enfield helped launch, is purportedly worth a staggering $100 million. CHA-CHING! 
Enfield, however, remains both tight-lipped and modest about his financial situation. In 2013, the coach famously told sports reporter Tom Rinaldi, "I still have to work," after reports surfaced that Enfield was independently wealthy and alluded that the coach did not actually need his job, per ESPN. 
The founder of Tractmanager, Tom Rizk, also echoed Enfield's sentiments. "He was part of our company, he made a modest investment, he cashed out some of his stake and he still retains a small piece. But, at least by my definition, he is not independently wealthy," Rizk said in a statement.
Just like the old saying goes, it doesn't appear Enfield has any intentions of quitting his day job anytime soon...