The Truth About UCLA Coach Mick Cronin's Ex-Wife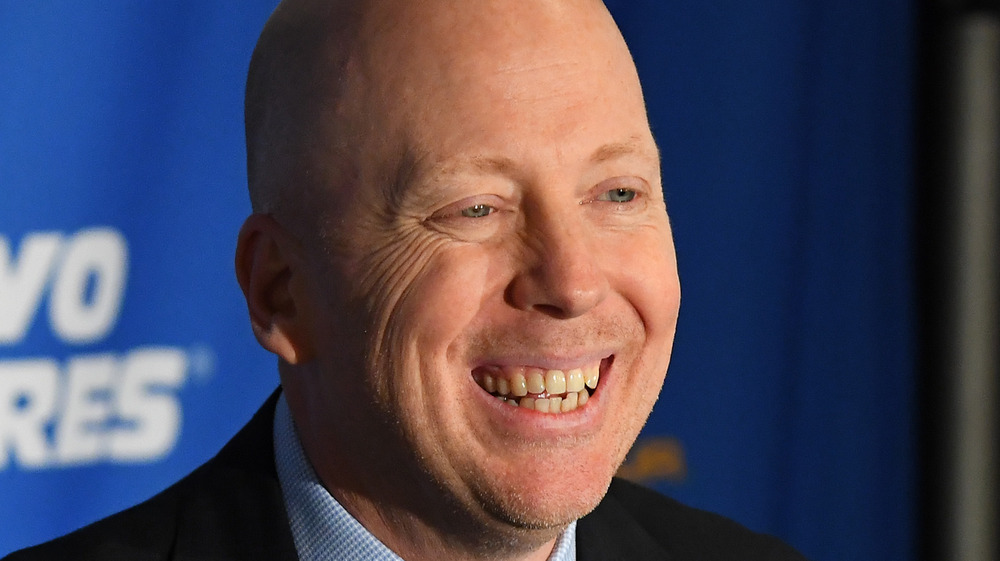 Jayne Kamin-oncea/Getty Images
College basketball coach Mick Cronin and his ex-wife, Darlene Taylor, and their daughter, Samantha, are the epitome of the modern family. While the couple divorced more than 10 years ago, both Mick and Darlene are committed to co-parenting their daughter and keeping their family together — so much so that Darlene opted to move across the country when Cronin landed the opportunity of a lifetime to coach at UCLA, per ESPN.
"A lot of people are looking at me like I'm crazy," Taylor explained about her decision to pack up and follow her ex. "'You're moving across the country for your ex-husband?' No, I'm moving across the country for my daughter. I'm all about adventure," she said about the move. "Hopefully, it could be something awesome for me, too."
Cronin echoed those same sentiments, explaining that their primary goal was to keep the family unit intact. "I was never leaving without my daughter, so there's only so many places where Darlene would have come with me," Cronin told ESPN. "We weren't going to separate. Even here, we'll get places near each other because that's just how we do things. We're 'the Ozzie and Harriet of divorce,' or whatever you want to call it," he added. "So where would she have gone? Very few places."
But besides being a devoted mother and co-parent, what else is Taylor up to these days? Keep reading after the jump to find out!
Darlene Taylor is a fitness and nutrition coach
While it's no secret that basketball coach Mick Cronin takes fitness seriously, his ex-wife, Darlene Taylor, is no slouch when it comes to fitness either. 
As reported by ESPN, Taylor is a former track and field athlete, but currently works as a fitness and nutrition coach. According to Natty Nutrition's website, a company that provides a diet and exercise program, Taylor is in the business of personal training and body image counseling. "I have always been an athlete, running track in college and staying active in tennis as an adult. I wanted to share my love of fitness and my experience dealing with body image issues with others so I became a personal trainer in 2013," Taylor penned in her company bio. 
Since then Taylor's made it her personal mission to pass on the gift of a healthy lifestyle to others. "When we think about fitness, we focus solely on exercise but that is just one piece of the puzzle. I believe that when you desire to change yourself on the outside, you have to change on the inside as well," she wrote. "I am passionate about passing on this knowledge to others," the fitness coach declared. We are totally onboard with this ambitious mindset!