Kayleigh McEnany Was Just Named The Co-Anchor Of This TV Show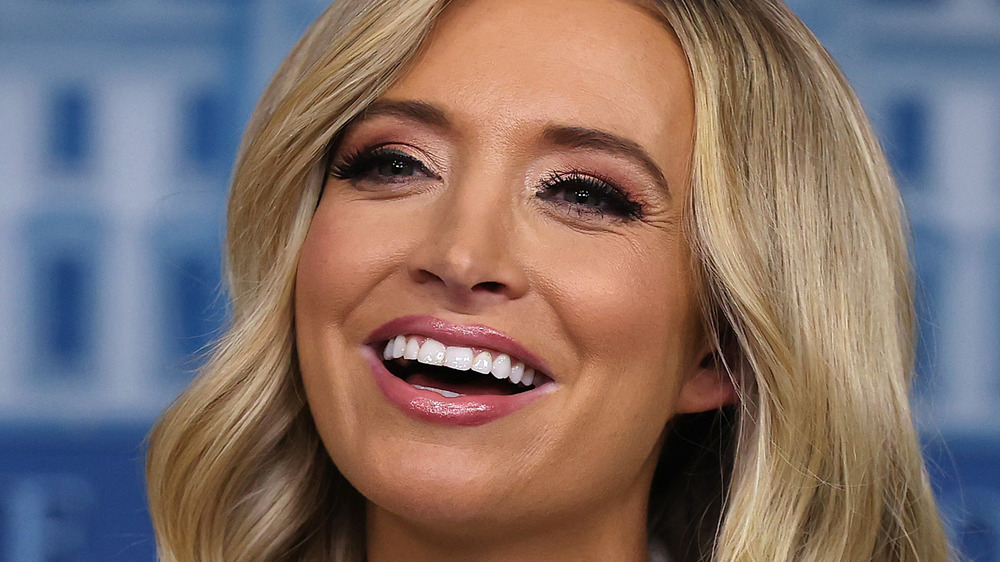 Chip Somodevilla/Getty Images
Audiences will be seeing a lot more Kayleigh McEnany on their television screens as McEnany scored a new Fox News gig. McEnany, who served as a White House press secretary during the Trump administration, joined Fox News in March 2021 as an on-air commentator. At the time, Fox host Harris Faulkner said that audiences would be seeing more of McEnany on the network — and she was right.
Prior to returning to Fox News — where she interned early on in her career — McEnany worked as "a paid on-air commentator for CNN during the 2016 presidential campaign and a talk show producer at Fox News," according to the Los Angeles Times. Critics weren't necessarily surprised that McEnany landed a job at Fox because of the Trump ties to the network, per the Los Angeles Times. However, McEnany's new co-anchoring role will see her transition from contributor to a full-timer at the network. 
Keep scrolling to find out more about the TV show McEnany will be co-anchoring.
Kayleigh McEnany is 'thrilled' to be co-hosting this Fox show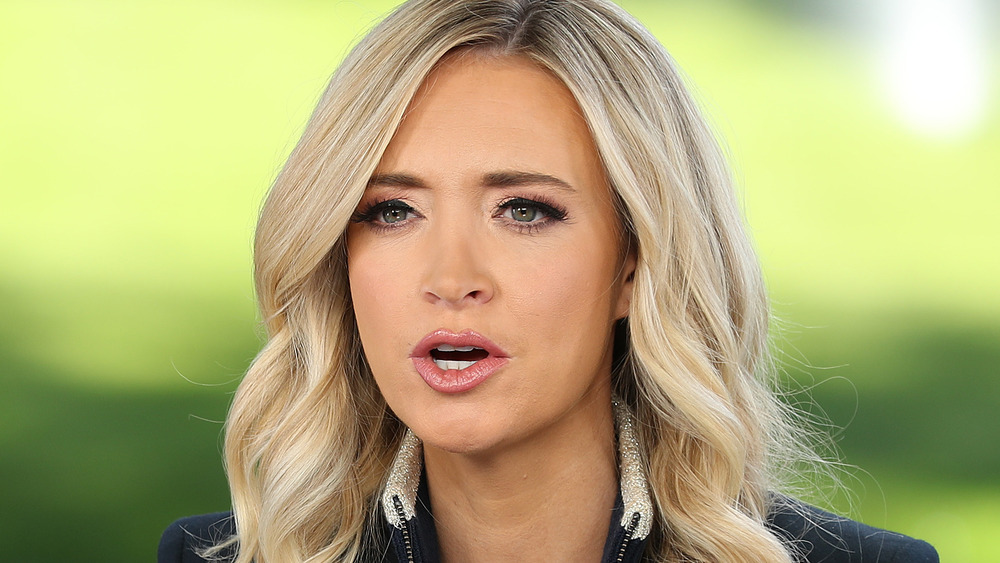 Chip Somodevilla/Getty Images
Per Politico, Kayleigh McEnany nabbed a co-host spot on Fox News' Outnumbered." She will co-host the show starting on April 6, 2021, joining Harris Faulkner and Emily Compagno. The outlet reports that Outnumbered is "an early afternoon show" that "features regular female panelists plus a rotating male guest." Additionally, "according to Nielsen ratings cited by Fox News" it's the "most-watched cable news show in its time slot," (via Politico). The show runs for an hour at noon during weekdays, and McEnany could not be more excited about her new gig.
"I am thrilled to join the incredible women of Outnumbered and look forward to working alongside the talented Harris Faulkner and Emily Compagno as we discuss the top issues impacting the country," McEnany said in a news release (via Politico).
Suzanne Scott, CEO of Fox News Media, also praised the former White House press secretary for her experience in the announcement (via USA Today). "Kayleigh's unique background in politics and law coupled with her experiences confronting women's health challenges and life as a new mom will add robust insight to Outnumbered — we are delighted to welcome her back to Fox News where she began her media career," Scott said.
While, as of this writing, McEnany has yet to start her new position, we're sure she'll make her opinions heard on the show.