Why Fans Are Defending Jill Duggar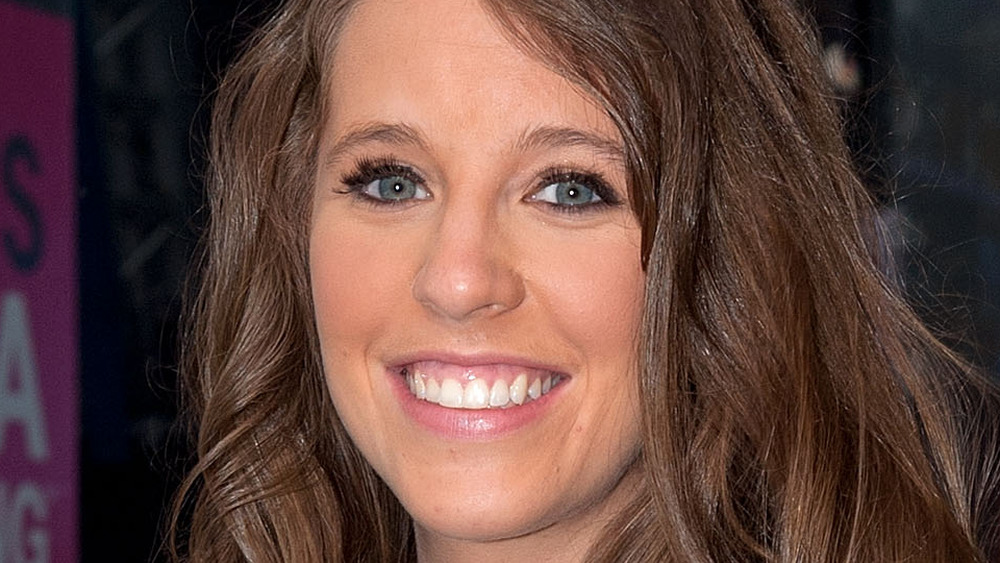 D Dipasupil/Getty Images
Jill Duggar and her husband, Derick Dillard, are no strangers to controversy. As a member of the fundamentally religious and conservative Duggar family, Jill grew up in the spotlight, first as a member of 19 Kids and Counting and then as a star of the show's spinoff, Counting On, from 2015 until she and Derick chose to leave in 2017. Ultimately, the couple stepped back from the show because they "realized they'd lost the power to dictate their own lives," as reported in People. Although the decision to leave the reality show has caused a rift between Jill and her family, she and Derick are forging their own path and raising their two kids, Israel and Samuel, the way they want to, without the many strict rules Jill grew up with.
Even though the couple quit Counting On, however, they have not totally left their fans behind. In fact, they recount their lives on their own YouTube channel and Instagram page, which show the many ups and downs of navigating life and parenting. Of course, as anybody in the spotlight knows, documenting choices for the public's consumption often leads to criticism, which Jill is no stranger to. Comments are often left under her Instagram posts questioning her decisions or her motivations, and her most recent parenting choice is no different. Fans took to Reddit to question an action she took with Israel, though many leapt to her defense as well.
So what did she do that was so wrong?
Jill Duggar shared she was getting Israel ice cream after a dental visit
For those who follow Jill Duggar's parenting struggles, she shared that her oldest son, Israel, has bad teeth. As reported in In Touch Weekly, a fan once commented on a picture of Israel and wanted to know what happened to his front teeth. Jill herself took the time to answer the concern, noting that she took him to the dentist who told her he most likely damaged them in an accident. Nevertheless, it seems dentist visits have become more frequent for Jill and her eldest.
In fact, she recently posted to her Instagram Stories that she took Israel to the dentist and then got him an ice cream sundae for breakfast. One follower seemed to have an issue with that and took to Reddit to snark about her decision. "Yes let's get the kid who has black teeth and needed filings [sic] a sundae on the way home from the dentist."
Although that person seemed to question Jill's actions, many other fans defended her choice, commenting that ice cream was actually a smart decision for someone who just had dental work done. "When you have procedures done at the dentist they literally tell you to only eat soft things and ice cream is one of them. She's ... obviously aware of the problems and working on them."
While Jill might be under constant scrutiny, it's good to see that her fans will always have her back.