Sarah Palin Reveals Her Bizarre COVID-19 Symptoms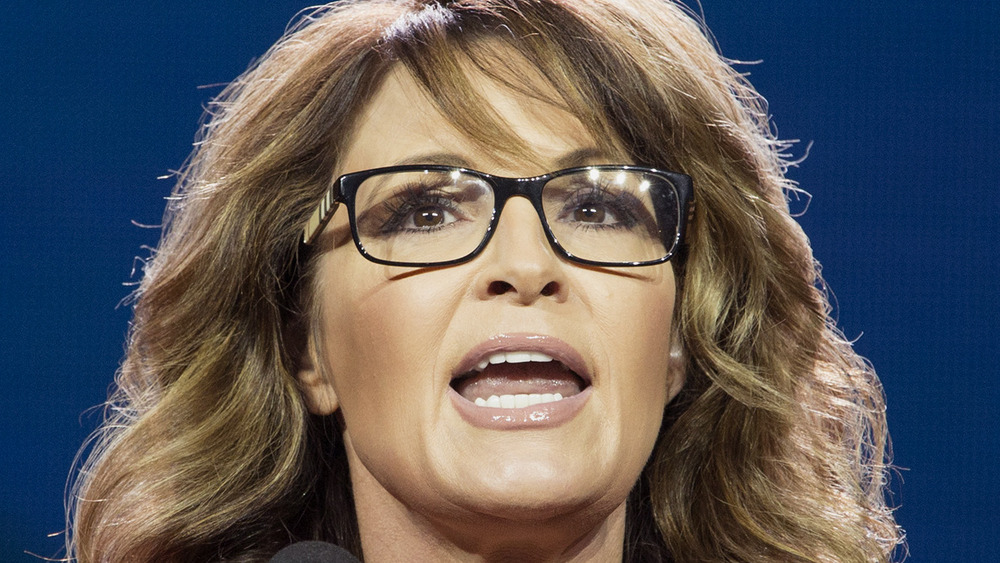 Bloomberg/Getty Images
At the very, very beginning of the coronavirus pandemic and shutdowns throughout the country, Sarah Palin was unmasked as the bear on The Masked Singer. Just over a year later, the Alaskan politician is urging Americans to continue to wear masks and social distance, speaking from her own experience with COVID-19. 
The 57-year-old revealed that after a long year of staying safe, she and various members of her family started to test positive. "As confident as I'd like to be about my own health, and despite my joking that I'm blessed to constantly breathe in the most sterile (frozen!) air, my case is perhaps one of those that proves anyone can catch this," the former governor said in a statement to People. 
She said that one of her daughters woke up with no sense of taste or smell and immediately took a COVID test and was quarantined. "I then observed symptoms in my son Trig, who curiously is the most enthusiastic mask-wearer, and after our numerous negative tests over the year, he tested positive," Palin continued. "Children with special needs are vulnerable to COVID ramifications [Trig was born with Down syndrome], so with a high fever he was prescribed azithromycin, which really seemed to help, and I increased amounts of vitamins I put in his puréed food."
But what about the former governor's symptoms? Here's what we know. 
Sarah Palin thinks people should be "vigilant"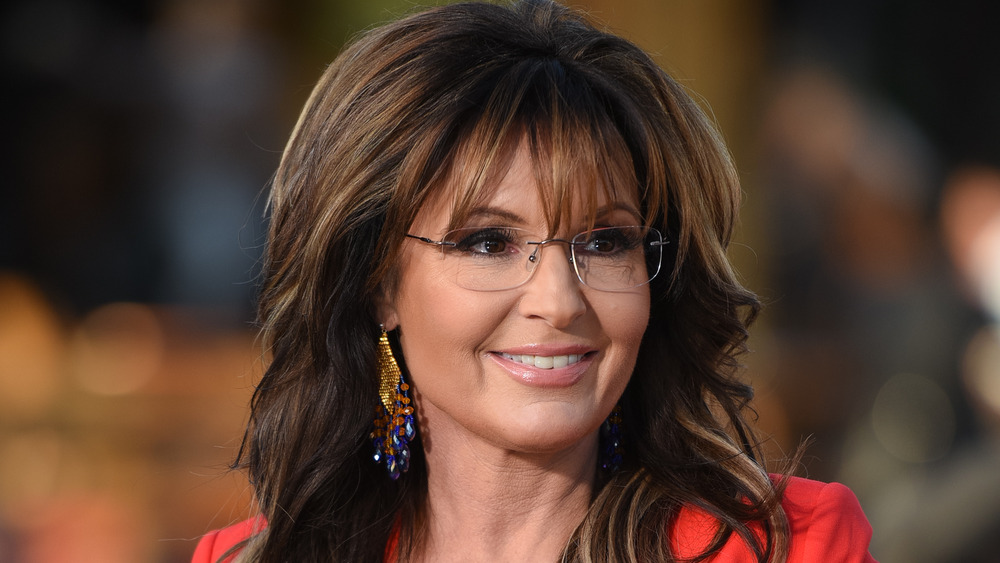 Noel Vasquez/Getty Images
Sarah Palin said in a statement that shortly after two of her kids tested positive for COVID-19, she experienced some of the "bizarre" symptoms associated with the virus, like loss of smell and taste. She also had a fever and sore muscles within hours of her kids coming down with it. It's changed her outlook on the severity of the virus — it can "really knock you down," she told People — and what can be done to prevent the spread of it. 
"Through it all, I view wearing that cumbersome mask indoors in a crowd as not only allowing the newfound luxury of being incognito, but trust it's better than doing nothing to slow the spread," the politician added. "And history will show we Masked Singer visitors were masked before being masked was cool." Palin also encouraged people to stay healthy and spend time building up their "armor" for "when viruses do hit." 
"I strongly encourage everyone to use common sense to avoid spreading this and every other virus out there. There are more viruses than there are stars in the sky, meaning we'll never avoid every source of illness or danger," Palin said. She encouraged people to not be frightened, but to "please be vigilant." 
Although conservatives have been divided about the nature of the virus and means of prevention, it seems that the very Republican Palin has chosen the side of science after experiencing it for herself.