Why Kate Middleton Is Sparking A Twitter Debate
Max Mumby/indigo/Getty Images
Kate Middleton is known for her kind and caring demeanour. The wife to the future King of England, Prince William, has shown on multiple occasions how much she cares about others, and was even spotted at a vigil for a murdered British woman named Sarah Everard in March 2021. The Mirror reported that the mom of three attended a vigil for Everard at London's Clapham Common unannounced and "looked a bit upset" and "quite emotional." A source claimed Kate "wanted to pay her respects to the family and to Sarah" as she remembered what it was like to be a young woman walking around the streets of London at night alone. 
Everard disappeared while making her way home on a March 2021 evening, and her body was sadly discovered several miles away several days later. The Guardian reported that a Met police officer was charged with her kidnap and murder.
However, Kate's visit to the vigil has sparked quite the debate on social media — and not because she wasn't seen wearing a mask.
Why Kate Middleton's vigil appearance caused such a stir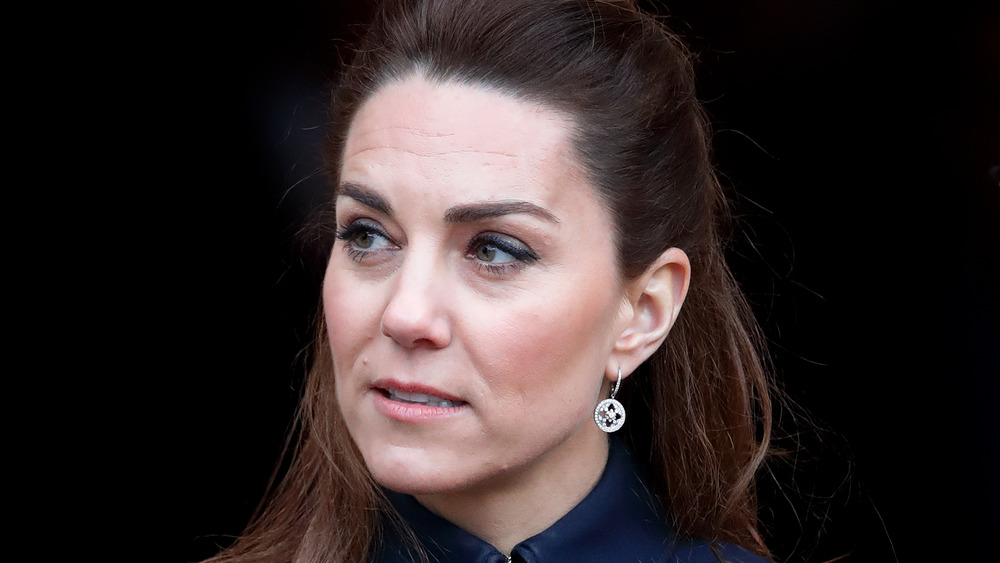 Max Mumby/indigo/Getty Images
Kate Middleton attended the vigil for Sarah Everard on March 13, 2021, but it was not until March 31, 2021, that social media became flooded with questions about her appearance at the gathering. A debate was sparked after Metropolitan Police Commissioner Dame Cressida Dick spoke about Kate's visit after previously suggesting, per Page Six, that the gathering may have been illegal. Speaking on BBC Radio 4, Dick suggested that, even if it was not legal, Kate did not break the law because she was "working." 
Dick said, "She's in the course of her duties. She was working." As reported by BBC, the legality of the vigil was questioned because it could have been seen as "an illegal mass gathering" at a time when groups of more than two from different households were not allowed to mix in the U.K., as people were urged to stay home to prevent the spread of COVID-19.
"It was clearly possible under the law for somebody who lived locally to walk, as many did, and lay flowers legally," Dick explained while discussing Kate's appearance and whether or not people broke the law by attending. "There are other reasons why people might be in the area, and they could have laid flowers calmly and peacefully, potentially legally. And you will have seen for six hours, we did not enforce any laws."
Social media users lashed out at the police commissioners comments about Kate Middleton 'working'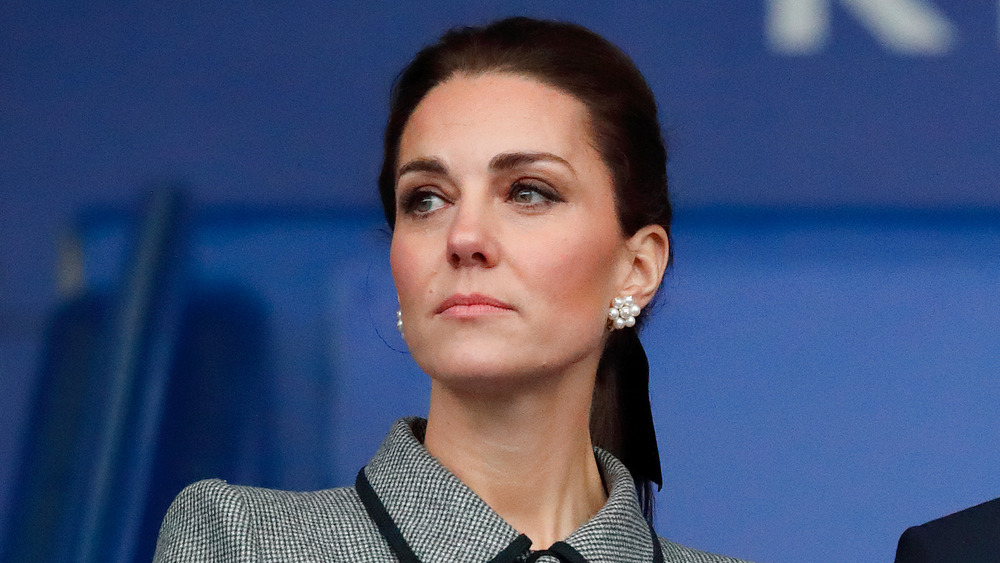 Max Mumby/indigo/Getty Images
Metropolitan Police Commissioner Dame Cressida Dick's comments about Kate Middleton attending Sarah Everard's vigil caused many Twitter users to lash out on social media, with many upset at the suggestion that Kate wasn't there just to privately pay her respects. "Hi @metpoliceuk if Kate Middleton was lawfully at the Sarah Everard vigil because she was 'working', presumably you'll shortly be confirming that the Legal Observers you arrested the next day were lawfully there too, meaning you're very sorry for detaining them?" one person tweeted. As reported by BBC, it was confirmed that four people had been arrested, citing "public order offences and breaches of coronavirus regulations."
"I thought Kate Middleton was there out of grief for Sarah Everard and to show unity... Now it turns out she was 'working' So it WAS a PR stunt after all. I knew that but it's nice to have it confirmed," another wrote. "So Kate Middleton was legally working when attending the vigil for Sarah Everard, but the vigil was an illegal mass gathering... so it's only legal when it's a royal pr stunt? OK got it," a third person tweeted.
However, others defended Kate. "Kate Middleton attended because she wanted to attend. It wasn't work and it wasn't a publicity stunt," one person wrote. "She shouldn't be vilified for paying her respects to Sarah Everard. The police were heavy-handed and should take some responsibility for their actions."