What Mr. Feeny From Boy Meets World Is Doing Today
Boy Meets World was one of the most popular shows of the '90s, and for good reason. Every week, we saw Cory Matthews, Shawn Hunter, and Topanga Lawrence balance school, friendships, and so much more. We miss the good, old days!
And how could we forget Mr. Feeny (played by William Daniels)? He was the teacher everyone wished they had in real life. Mr. Feeny doled out wisdom like candy and delivered some memorable lines throughout his time on the show. He had a lot to say about friendship, and we will always remember this gem: "Friendship, for example, is a real gift. It's given with no expectations and no gratitude is needed, not between real friends" (via ScreenRant).
As for his time on Boy Meets World, Daniels wanted producers to take the role of a teacher seriously. He told TODAY, "They're too important to this country and they're underpaid. So I wanted him, Mr. Feeny, to be written with respect, which they were kind enough to do. So I was happy to do that, and it worked out very well."
Keep reading for more details about what Mr. Feeny is doing today.
Mr. Feeny is now in his 90s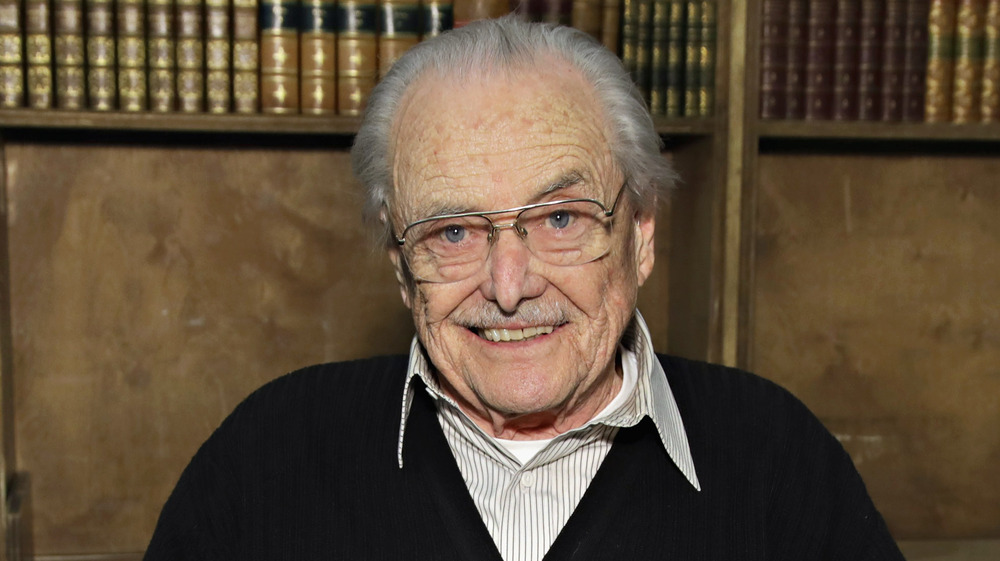 Cindy Ord/Getty Images
Mr. Feeny (played by William Daniels) celebrated his 94th birthday in late March 2021 with family and has no plans to slow down anytime soon. He filmed Cameos (short, personalized video clips for fans) with his son Michael and enjoyed dinner at California Pizza Kitchen, according to People.
Daniels kept it real when asked about getting older, calling it "better than the alternative!" He went on to say that "love and family" are important to him in this next phase of his life. We're not surprised Daniels is still sharing life advice after all these years.
Daniels has much more to celebrate this year besides his birthday. This June marks 70 years of marriage for him and his wife Bonnie Bartlett (who fans may recognize from her cameos on Boy Meets World as Dean Lila Bolander). This couple is definitely keeping the love alive, according to an interview with Forbes. Daniels gushed about his wife, "I think our relationship is based on mutual respect and I think she is smarter than me, better actor than me, and so I just hang on, you know, and try to get along."