Celeb Tattoos Gone Horribly Wrong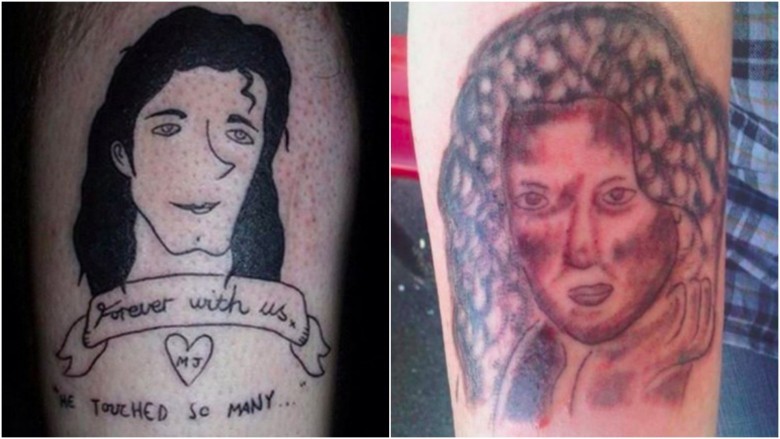 Getting a tattoo is a big decision. Ideally, getting permanent body art involves months of thought and careful planning, designing the perfect look and finding the perfect artist to make it happen. However, not everyone is as methodical a decision maker as they should be, and people often rush into tattoos only to experience tattoo regret immediately after.
Those who decide to honor their favorite celebs with their tattoos at least avoid the trap of tattooing a significant other's name or an anniversary that will be marred by an eventual break-up. However, faces are hard, and require impressive tattoo artists to pull off, meaning that celeb tattoos often go wrong in inept hands. Here are a bunch of fans who must really regret the awful tattoo they got of their favorite celebrity.
Winona Ryder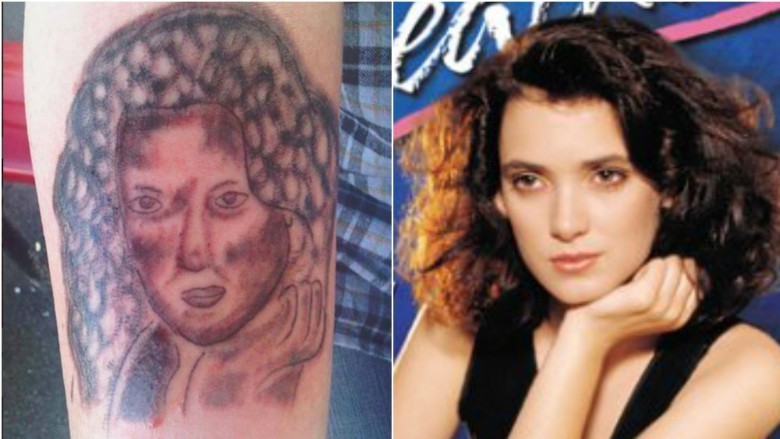 New World Pictures
No one was quite sure who this tattoo was supposed to be of, but, according to one commenter on the Instagram page @SuckyTattoos, their friend went into the shop intending to get a pic of Winona Ryder's Veronica Sawyer from the classic 80's movie Heathers. Unfortunately, it looks like the tattoo artist must have eaten a brain tumor for breakfast, because this tattoo is so not very.
Bryan Cranston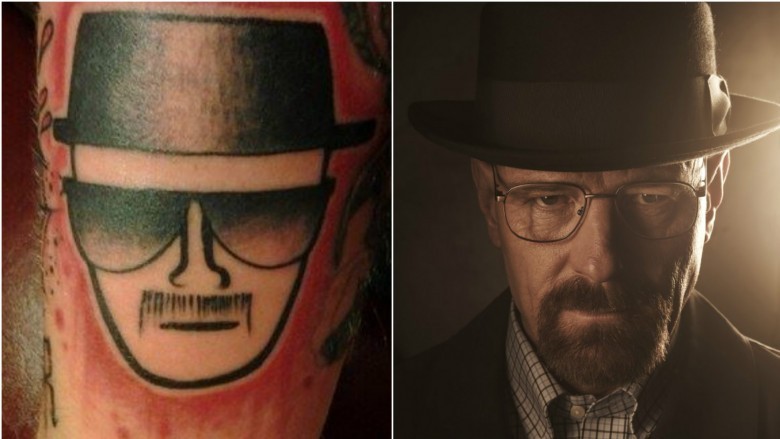 Getty Images
He is the one who knocks ... on the door of the tattoo parlor to demand a refund.
Bob Barker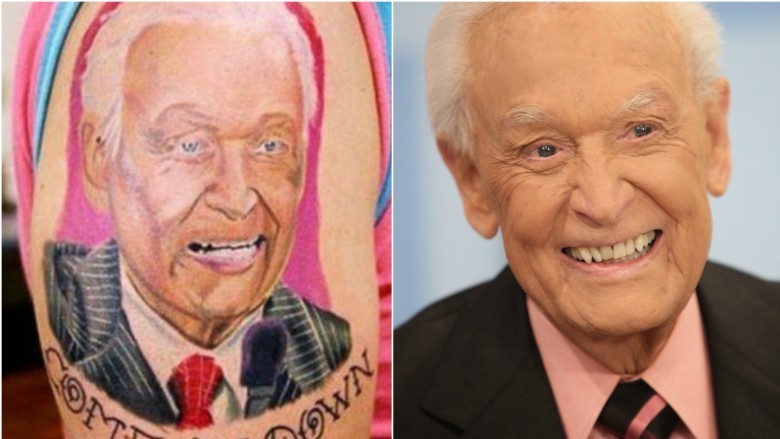 Getty Images
Unless it was free, the price was definitely not right for this creepy Bob Barker tattoo.
Freddie Mercury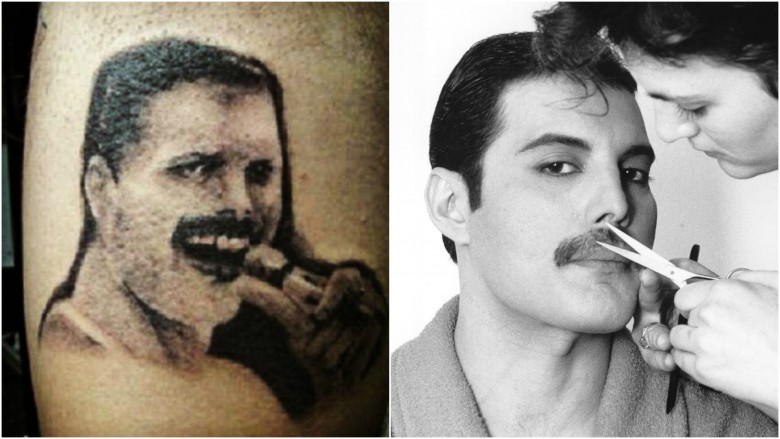 Getty Images
Everybody sing, now: "Don't stop me now / I'm heading to get my tattoo removed ..."
Chris Farley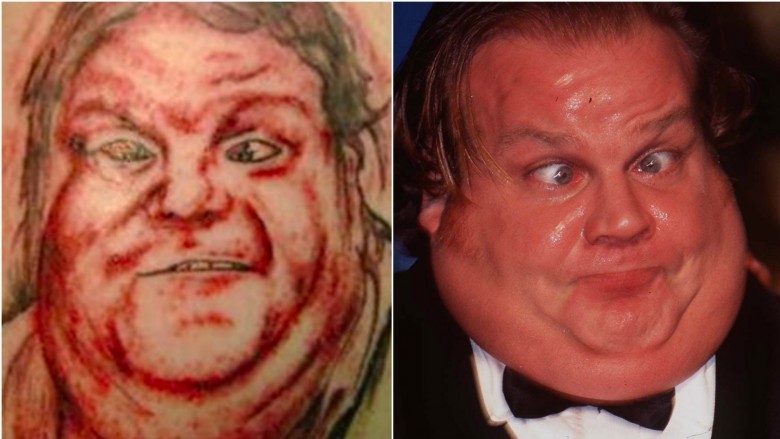 Getty Images
We're not sure that the legendary comedian would be laughing when it comes to this oddly shaded, uncomfortable looking tattoo.
Mike Tyson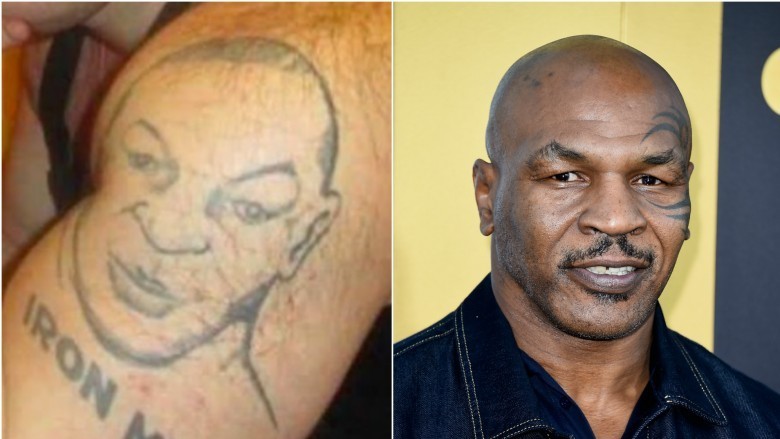 Getty Images
Maybe this man should have tapped out instead of finishing this Mike Tyson tattoo?
Michael Jackson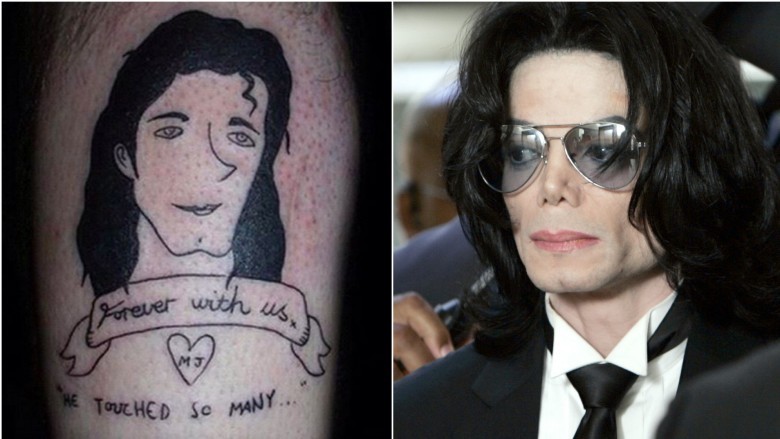 Getty Images
Even if you put the creepy reference aside, this tattoo looks even less like Michael Jackson than Joseph Fiennes.
Marilyn Monroe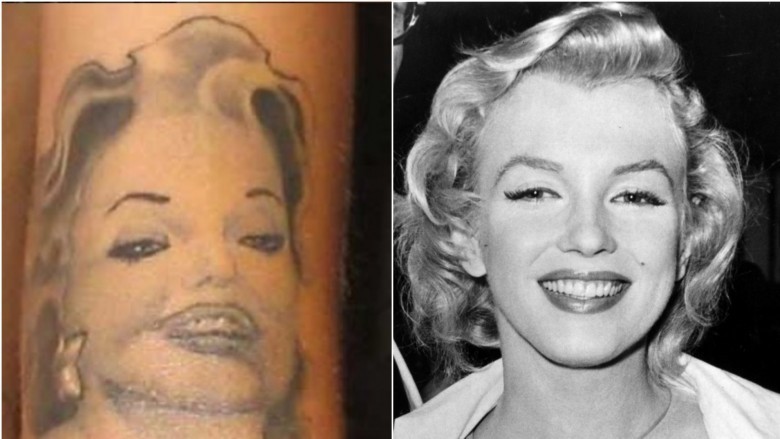 Getty Images
Marilyn Monroe was one of the most glamorous stars in Hollywood, but this distorted tattoo is anything but.
Benjamin Franklin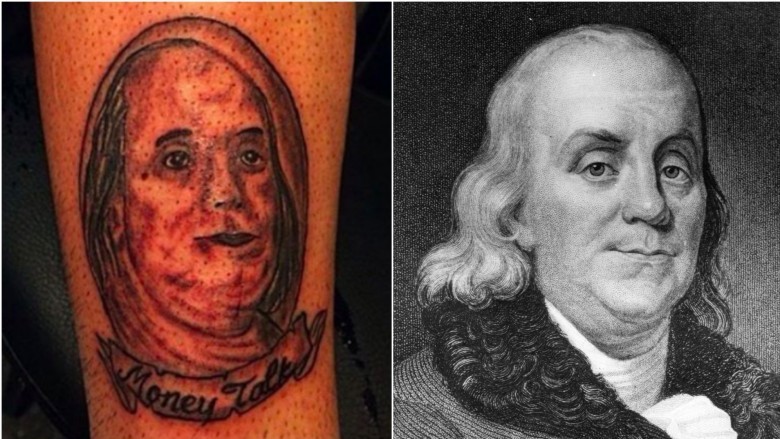 Getty Images
Someone was definitely not keeping it 100 with this bad Ben Franklin tattoo. (Which also comes complete with a typo, FYI. Sorry to break it to you, tattooed person, but that should say "Money talks," not "Money talk.")
Justin Bieber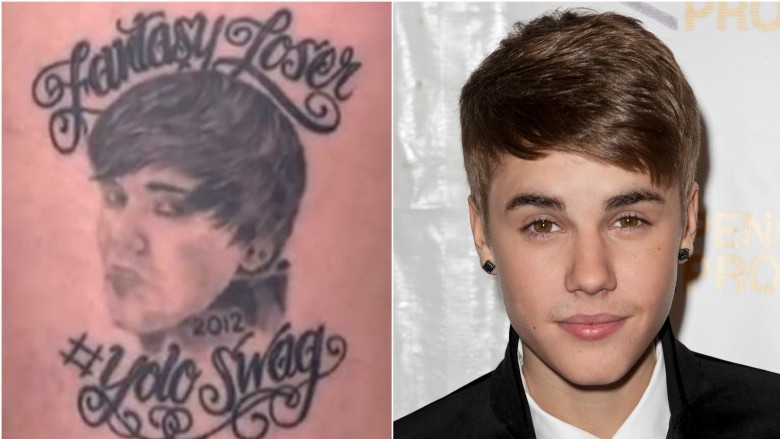 Getty Images
Where do we even start with this one? The Biebs' signature pout doesn't translate well into body art, and we're betting that this tattooee is already regretting the #YoloSwag saying. On top of all that, the flippy hair was nearing its end for Justin by 2012, meaning that the tattoo isn't even accurate. Basically, this whole tattoo has got us like, "baby, baby, baby, no."
Elvis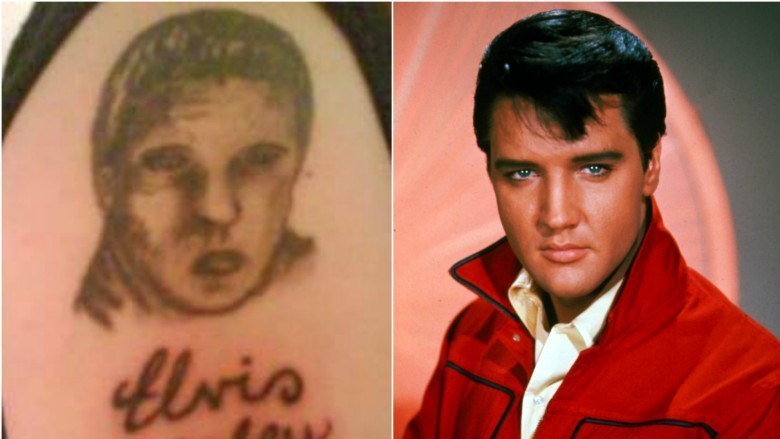 Getty Images
Something tells us The King would not be happy with this poorly drawn tribute.
Robert Pattinson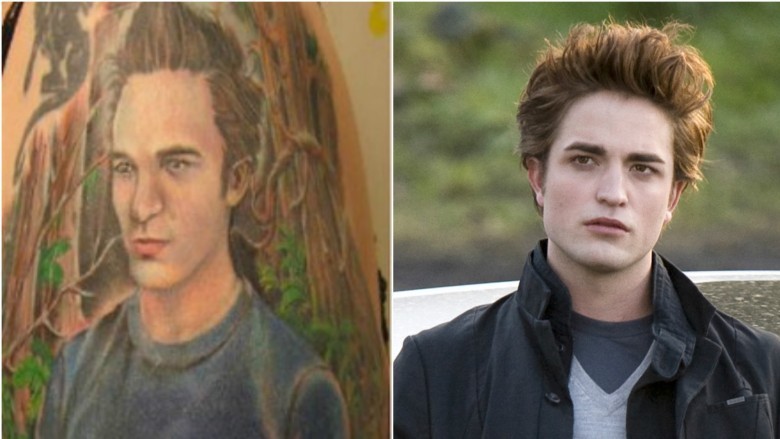 Summit Entertainment
This weird tattoo of Edward Cullen is so not dreamy. If only it sparkled in the sunlight!