The Real Meaning Behind 'DAYWALKER!' By Machine Gun Kelly And Corpse Husband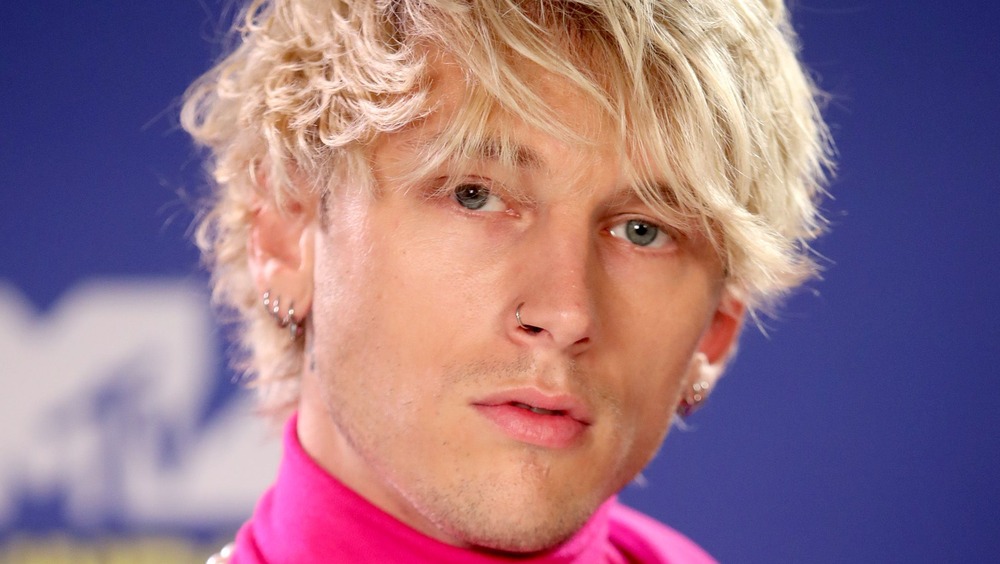 Rich Fury/mtv Vmas 2020/Getty Images
Rapper-slash-rocker Machine Gun Kelly has always been a little bit of a rebel, but it seems he's going full wild child in 2021. Or, maybe it has something to do with his relationship with actor Megan Fox? Either way, the star went screamo-punk with his first single of 2021 titled "DAYWALKER!," which features social media persona Corpse Husband and Youtuber Valkyrae. Per Billboard, the song is "guaranteed to freak you out," as MGK plays off of Corpse's penchant for horror and interjects creepy elements of fantasy into the two minute and 17 second-long track.
While MGK first kicked off his career in the rap and hip-hop space, he pivoted into mainstream rock with his 2020 album, Tickets to My Downfall (via Billboard). Following his alternative performances of "My Ex's Best Friend" and "Lonely" on Saturday Night Live in January 2021, MGK is proving that his rocker persona is here to stay. With "DAYWALKER!," he's seemingly pushed his musical boundaries, as part of his master plan to attain fans with an ever-evolving narrative. 
"I just mean to make them [his fans] think again, make them have a moment of, 'This artist is so polarizing [that] I have to tune in,'" he explained in a 2021 interview with KROQ. Mission accomplished! Let's take a closer look at the meaning behind "DAYWALKER!"
Is 'DAYWALKER!' inspired by real events?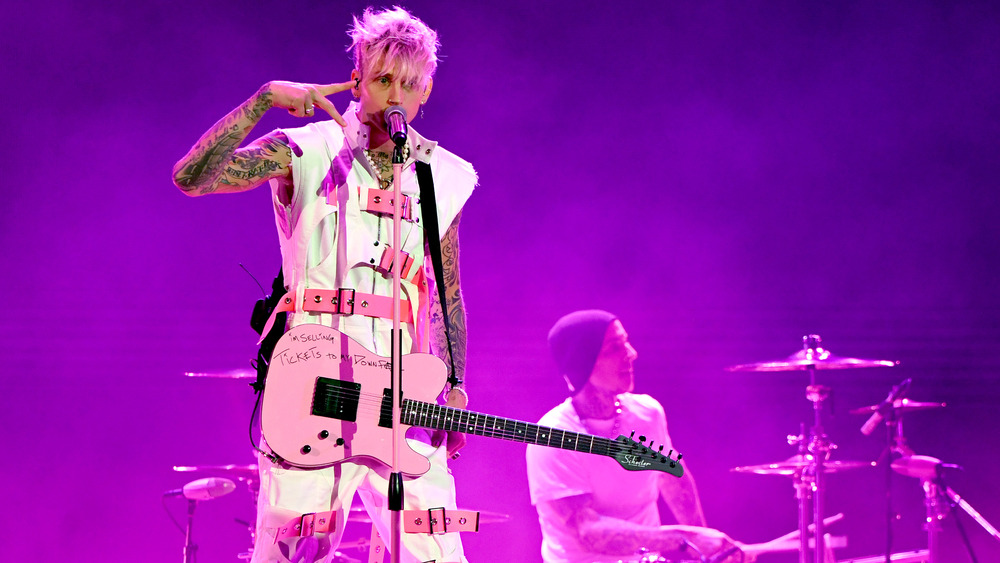 Kevin Mazur/ama2020/Getty Images
The music video for "DAYWALKER!" opens on a street brawl, setting a violent tone for the rest of the song. Genius reveals that the brutal themes may be inspired by actual events from Machine Gun Kelly and Corpse Husband's respective pasts. In the second verse, Corpse raps, "Put a gun up to my face, I won't f***ing catch a case," seemingly alluding to an incident on March 23, 2020, in which he was threatened at gunpoint. "I literally almost got killed earlier this year, like legitimately had a gun pulled on me," the YouTuber revealed to Sportskeeda in 2020, adding that he was "almost murdered." Though Genius notes that Corpse has opted not to speak publicly on what happened for his own safety, he might be processing the trauma through art.
Like his musical collaborator Corpse, MGK has had his own brushes with violence. In 2018, TMZ reported that his bodyguards "beat the bloody h**l" out of actor Gabriel "G-Rod" Rodriguez. According to the outlet, the altercation started after Rodriguez taunted MGK over his feud with Eminem, branding him a "p***y." The beef between the two rappers originated when MGK tweeted that Eminem's then-16-year-old daughter Hailie was "hot as f**k." Eminem responded to the tweet in his 2018 single "Not Alike," rapping, "I respond rarely, but this time Shady 'bout to sound off ... Let me put a f**king silencer on this little / Non-threatening blond fairy cornball takin' shots at me."
'DAYWALKER!' is full of biblical and mythical references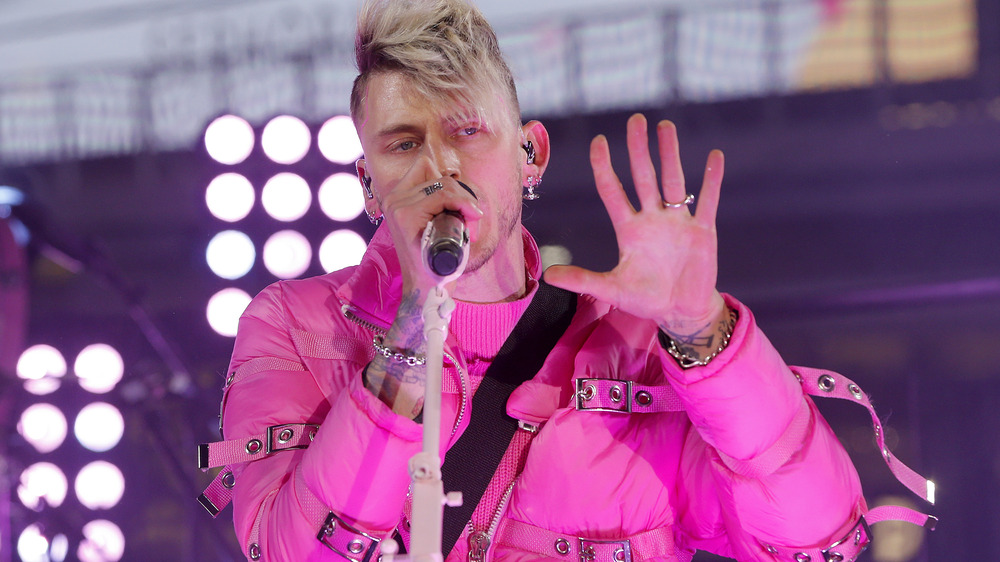 Pool/Getty Images
Despite being rooted I.R.L, "DAYWALKER!" is not set in the world as we know it. For starters, the word "daywalker" is a breed of vampire with the ability to walk in direct sunlight, according to legend. When taken in this context, Song Meanings and Facts infers that the song's creators intend to get revenge on those who've wronged them by venturing out into the sunlight to incite violence. The outlet also points to the repetition of the word "fight" in the refrain as further proof that the singers are out to get even, by whatever means necessary.
"Daywalker" isn't the only otherworldly reference in the song. Corpse gets in touch with his spiritual side on verse two when he raps, "I bit the f***ing apple, I'm surrounded by some snakes." Per Genius, this line alludes to the Garden of Eden, when Satan, disguised as a snake, tricks Adam and Eve into eating the forbidden fruit. "By calling his friends 'snakes,' Corpse likens them to Satan's deviousness," Genius notes, calling out their "intent to betray him."
 Maybe this was one of Machine Gun Kelly's favorite lines in the song, because he tweeted it out on March 20, 2021, prompting enthusiastic replies from his followers. "DAYWALKER!" may not be for the faint of heart, but like MGK says, he's out to stir the pot.