The Truth About Anya Taylor-Joy's Difficult Childhood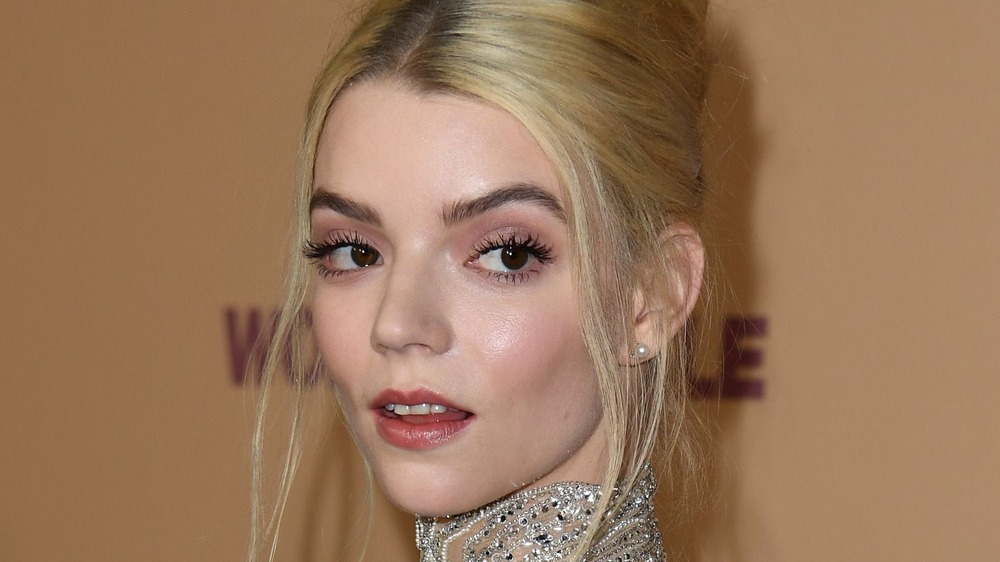 Jon Kopaloff/Getty Images
Anya Taylor-Joy's role as a teen chess prodigy in The Queen's Gambit saw her emerge as a major new star, and the Netflix series became the most-viewed show ever aired on the platform. According to Netflix, the seven-episode series found a place in the top 10 shows watched on the streaming platform in 92 countries and was ranked first in 63 countries. In the first 28 days of its release, around 62 million households tuned in to the show. Consequently, The Queen's Gambit novel also found its way to The New York Times bestseller list 37 years after its release.
Taylor-Joy's role won the Golden Globe for best actress for her starring turn in the series, and her future endeavors seem promising too. She's colloborating again with The Queen's Gambit director and co-creator Scott Frank on a project based on Vladimir Nabokov's novel Laughter in the Dark. However, little do her fans know that Taylor Joy's acting skills were groomed by a childhood that seemed anything but dreamlike. Here's the truth about her difficult past.
Anya Taylor-Joy struggled to fit in at school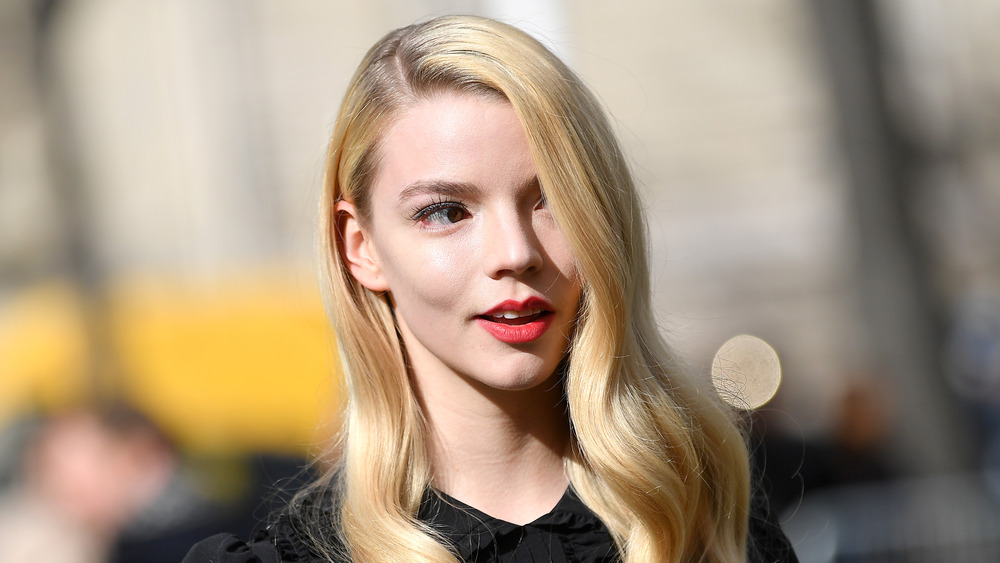 Jacopo Raule/Getty Images
Born in Miami in 1996, Anya Taylor-Joy and her family (She's the youngest of six) moved to Buenos Aires while she was still a baby, only to relocate to London when she was around 6 years old. According to Vanity Fair, she refused to learn English for two years following the move to the U.K., but eventually picked up the language from reading Harry Potter books. She told the magazine that she was fond of learning, but found school difficult, in part, because of bullying. "Oh, 11-year-old Anya was an awkward phase, for sure," she recalled; so were those teenage years. "All the information I was being given was: There's something wrong with you," she said.
At one point, in the midst of those growing pains, a 14-year-old Taylor-Joy reportedly went to New York for a two-week directing program and dyed her hair pink in a restaurant bathroom. A couple of years later, she penned an essay to her parents, explaining why she wanted to quit school and pursue her dreams of becoming an actor. Her mom and dad agreed.
Anya Taylor-Joy invented imaginary childhood friends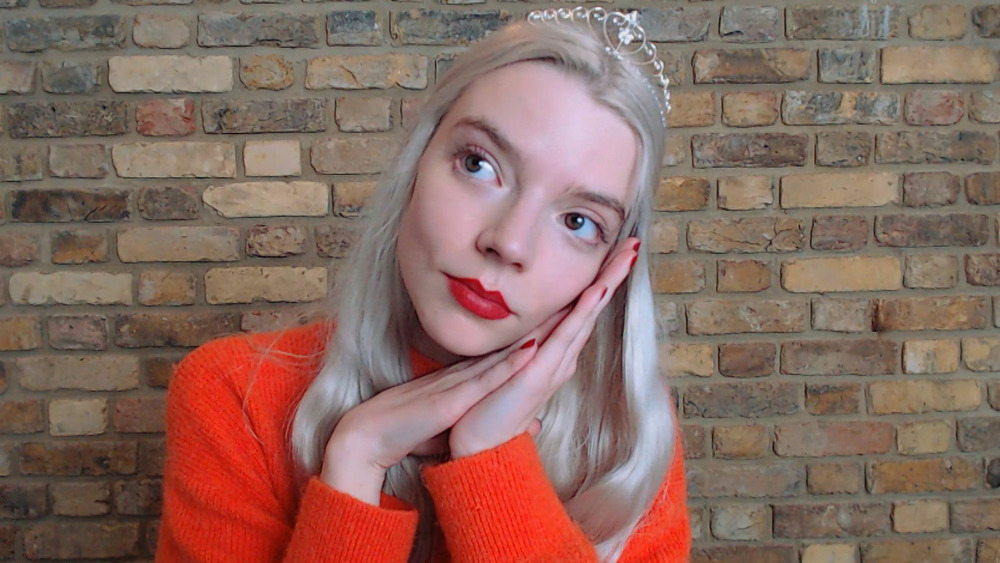 Comic Relief/Getty Images
Anya Taylor-Joy told Vanity Fair she was raised to value what's inside other people rather than what's visible on the outside. That also affected how she perceived herself. Young Taylor-Joy wouldn't care much about what she saw in the mirror "because the most beautiful thing about me is my desire to interact with the outside world. And when you're interacting with the outside world you're not looking at yourself, you're looking at the person in front of you."
Though she felt compelled to interact with the outside world, Taylor-Joy's childhood was lonely — one of the reasons she identified so well with Beth Harmon, the socially awkward, prodigal chess champion she plays in The Queen's Gambit. "I saw a lot of parallels between the two of us," Taylor-Joy told Style. "Beth is an inherently lonely person, and that was something I definitely struggled with growing up. She's desperately looking for a place where she fits in and where she feels like she can contribute something. For her, that's chess, and for me, it's acting."
Tayloy-Joy told Style that she still struggles to make friends, but she believes her difficult childhood contributed to her successful acting career. "I had a lot of imagination and as a result I kept creating a whole series of imaginary playmates. That makes it easy for you to be able to throw yourself into a character when you're working on a set."
Fans are clamoring for a Season 2 of The Queen's Gambit, but whatever Taylor-Joy pursues next, we'll be watching.