The Surprising Thing Jen Shah Did After Her Arrest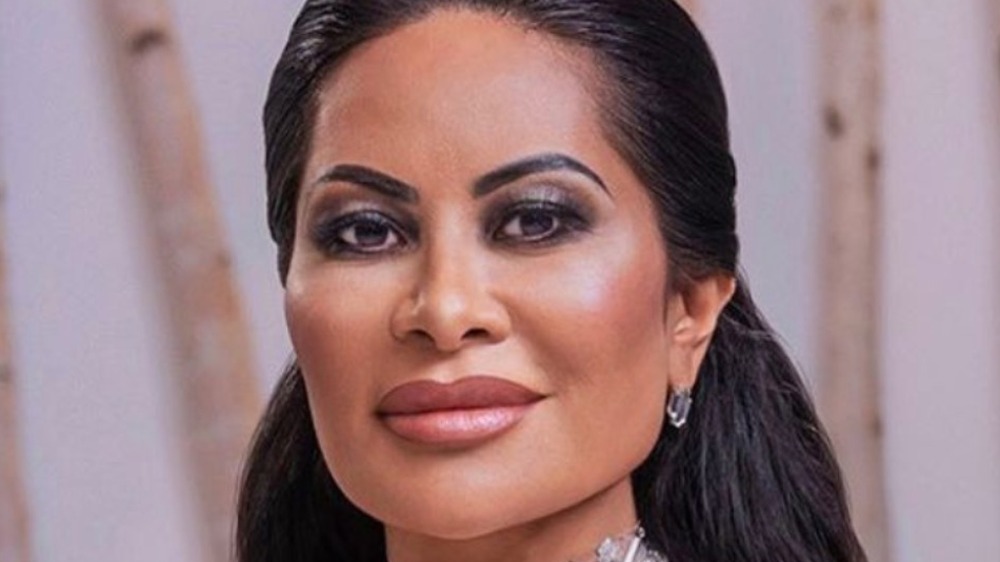 Bravo
Real Housewives of Salt Lake City star Jen Shah was arrested on March 30, 2021, and charged with conspiracy of wire-fraud and money-laundering for her role in an alleged "telemarketing scheme," according to Vulture. At the time of her arrest, Shah had been filming for RHOSLC, according to Entertainment Tonight. The outlet reports that Shah was on a bus getting ready to head on a trip to Vail, Colorado, when she received a phone call. "After the call, the source claims Shah announced her husband, Sharrieff Shah, was in the hospital and had to leave. According to the source, she was arrested minutes after leaving the bus," Entertainment Tonight reports. It is unknown if Bravo cameras were rolling, and if any of this footage will be featured on the next season of the show.
After she was taken into custody, Shah was photographed leaving the courthouse. People magazine shared photos of Shah "wearing a fur coat, knee-high leopard print-boots, and a mask" when she walked out of Utah District Court. She had on a full face of makeup, and wore her hair in long braids. However, it's what Shah did after getting arrested that has some people surprised. Keep reading to find out where she went after her arrest.
Jen Shah made a stop at the salon after her arrest
Jen Shah decided to get her hair done following her arrest. According to Page Six, Shah's hairstylist, Endo, took to his Instagram Story to share a video of Shah's newly done 'do. "Baby fresh out and had to come get laid and slayed by the silk press queen of Utah," Endo captioned the video. Shah, who was wearing a Gucci tracksuit, traded in her braids for a sleek look. According to Byrdie, a silk press is a process that is achieved by using what's called a "pressing comb." It is a preferred method of straightening or taming hair without the use of harsh chemicals. The 5-step process results in a style that lasts for about a week.
Shah posed for Endo's video, in which he used the hashtags "#unarrested" "#priorities" and "#shahsquad." It seems that neither him nor Shah are too concerned with the legal trouble that lies ahead for the reality star.