The Real Meaning Behind Demi Lovato's '15 Minutes'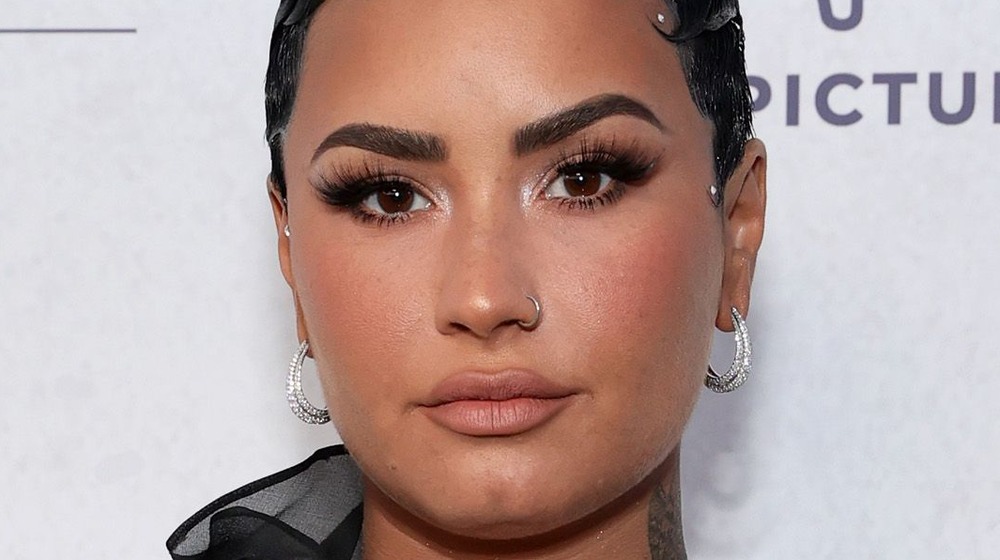 Rich Fury/Getty Images
In 2020, Demi Lovato made her music comeback with the single "Anyone," recorded just four days before she was hospitalized from a drug overdose in 2018. The song, which she performed at the 2020 Grammys, took on a different meaning in light of the trauma she'd experienced. "You kind of listen back to it and you think, how did nobody listen to this song and think, 'Let's help this girl,'" Lovato explained to Apple Music's Zane Lowe. "I even think that I was recording it in a state of mind where I felt like I was okay, but clearly I wasn't."
The singer got even more real with fans when she dropped her album Dancing with the Devil ...The Art of Starting Over on April 2, 2021. Per the New York Post, it's an unvarnished look at the pop star's life, detailing "everything from her substance abuse struggles (including a near-fatal overdose in 2018) and her broken engagement to Max Ehrich [in 2020]." Fans may remember Lovato's whirlwind courtship with Ehrich amid the coronavrius pandemic, which culminated in a surprise proposal that the singer called off two months later. Needless to say, it's been an emotional journey that's provided plenty of artistic fodder for the tracks on Dancing with the Devil, more specifically the song "15 Minutes."
 Let's take a closer look.
Is '15 Minutes' about ex-fiance Max Ehrich?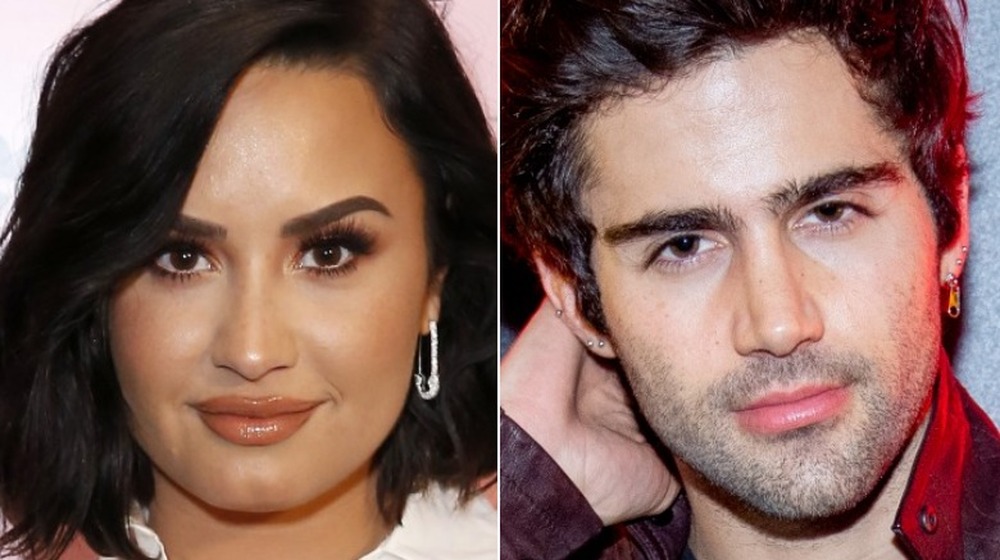 Rachel Murray, Roy Rochlin/Getty Images
In "15 Minutes", seemingly Demi Lovato shades her ex-fiance Max Ehrich for prioritizing fame (a.k.a his "15 minutes") over genuine love. While Ehrich surely cared for Lovato, lines like "Changed your colors so fast / Tried to turn my friends into friends of my past / Always puttin' you first, could've been your future / But you didn't care about me like that," shed new light on the relationship. In her accompanying docu-series, Demi Lovato: Dancing with the Devil, Lovato spoke on her broken engagement, explaining, "I think I rushed into something that I thought was what I was supposed to do. I realized as time went on that I didn't actually know the person that I was engaged to." 
Per E! News, Demi's "doubts about Max's intentions" at the time of their engagement were made worse when controversial tweets surfaced from Ehrich calling singer Selena Gomez "prettier than Lovato." Though Lovato initially defended Ehrich, the pair split up shortly thereafter. Then, Ehrich was spotted crying solo on a beach in Malibu, which many felt was a thinly-veiled PR stunt. Lovato seems to reference the cringey photos in "15 Minutes," singing, "Prayin' in Malibu, prayin' in Malibu, how could you, how could you ... Crying in Malibu/ While you were looking for 15 minutes." 
It definitely seems like Lovato has the last word here!