Donald Trump's Legal Problems Are Growing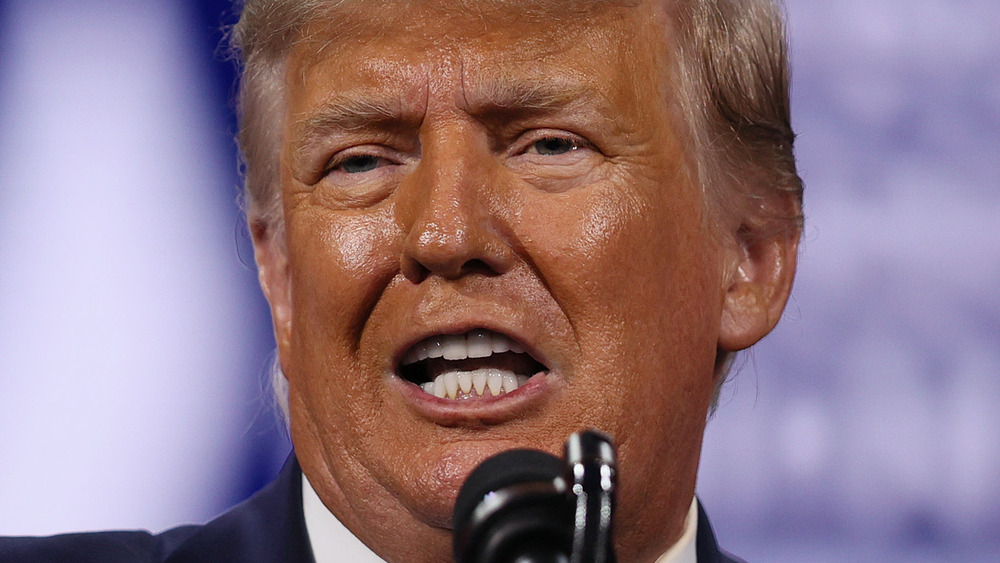 Joe Raedle/Getty Images
Donald Trump just can't seem to stay out of the news. The former president is still fighting to keep his tax returns a secret from the public and is the focus of several criminal investigations, according to Vanity Fair. To add even more fuel to the fire, prosecutors targeted Allen H. Weisselberg, who had served as Trump's "eyes and ears... from an economic standpoint" since the '80s. It looks like Weisselberg is no longer buddy-buddy with Trump since he reportedly gave information in 2018 about money paid to Stormy Daniels.
This investigation is just the tip of the iceberg. Two Capitol Police officers, James Blassingame and Sidney Hemby, sued Trump on March 30, 2021 seeking "damages for the physical and emotional injuries they suffered during the attack."
"Officer Hemby was attacked relentlessly," according to the lawsuit, per The Washington Post. "He was bleeding from a cut located less than an inch from his eye. He had cuts and abrasions on his face and hands and his body was pinned against a large metal door, fending off attacks."
Trump is also dealing with a defamation suit from former Apprentice contestant Summer Zervos, according to The Wall Street Journal. In 2007, Zervos reportedly said that Trump "groped and kissed" her without consent, and sued him for defamation in 2017 when he referred to her claims as a "hoax."
Keep reading for more details on his legal issues.
Donald Trump could possibly go to prison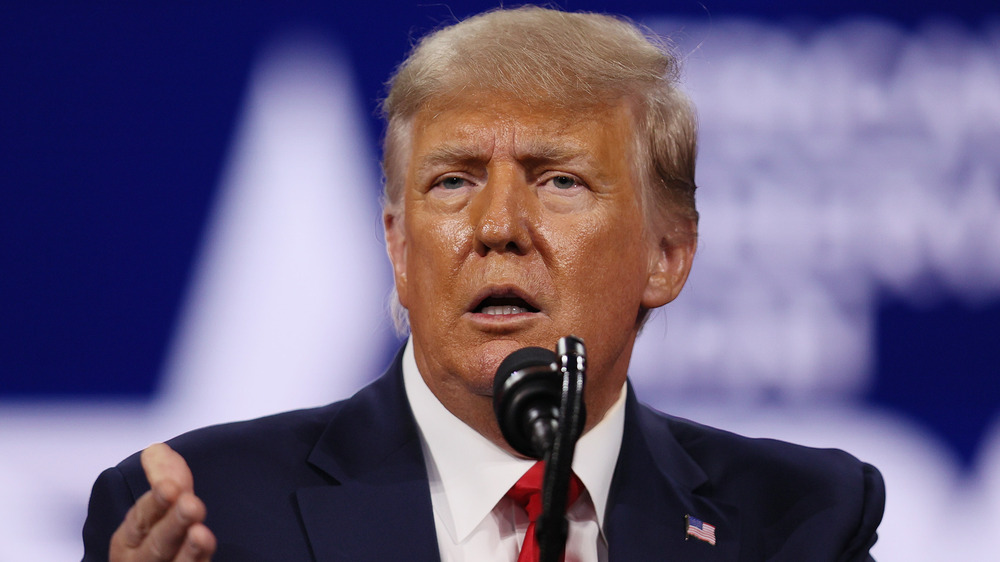 Joe Raedle/Getty Images
Donald Trump is facing prison time if he does not get his act together. Since he is no longer president, he is not immune from prosecution. Criminal defense attorney Joseph Tacopina does not think Trump will be let off easily and expressed doubt on the former president's future. "There's a lot of balls up in the air in the potential criminal arena, and if I were Donald Trump, I would not be resting easy," he told CNBC.
Even Trump's ex-lawyer Michael Cohen did not have good things to say. He sat down with MSNBC back on Feb. 22, 2021, and mused about the former president's possible prison look. "He should start maybe speaking to someone about getting a custom-made jumpsuit, because it does not look good for him, that's my prediction," Cohen said (via HuffPost). Ouch! 
Trump is probably concerned about what the future holds, but, in the meantime, can still enjoy Secret Service protection and a $220,000 yearly pension, per Reuters.