The Real Meaning Behind Demi Lovato's 'California Sober'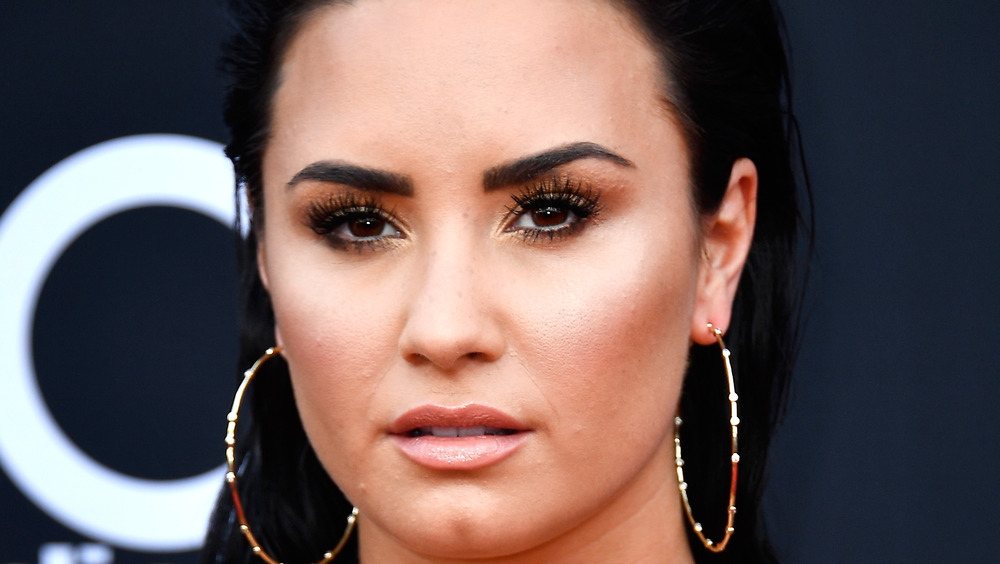 Frazer Harrison/Getty Images
Once a Disney darling, pop star Demi Lovato has been open about her struggles with addiction as an adult. In 2018, the singer suffered an overdose just days after recording her single "Anyone," which she now looks back on as a "cry for help." 
Per The New York Times, Lovato's overdose followed "six years of sobriety," causing "three strokes, a heart attack, and organ failure," coupled with brain damage and lasting complications with her vision. It's enough to take down anyone, but Lovato is nothing if not resilient. To help her cope, she channeled her traumatic experiences into her most personal album to date: Dancing with the Devil ... The Art of Starting Over, which dropped on April 2, 2021. Per Billboard, the album is supported by the four-part docuseries Demi Lovato: Dancing with the Devil. Both of "explore [her] near-fatal overdose in 2018, and her journey back."
Sobriety seemingly takes center stage on Dancing with the Devil, as Lovato bares her soul in song. Tracks like "Dancing with the Devil," "Good Place," and "California Sober" reveal the pain of addiction and show just how far the pop diva has come. While some of the lyrics are self-explanatory, listeners might not be familiar with the term
California Sober." Here's what the song really means.
Demi Lovato describes her current lifestyle as 'California sober'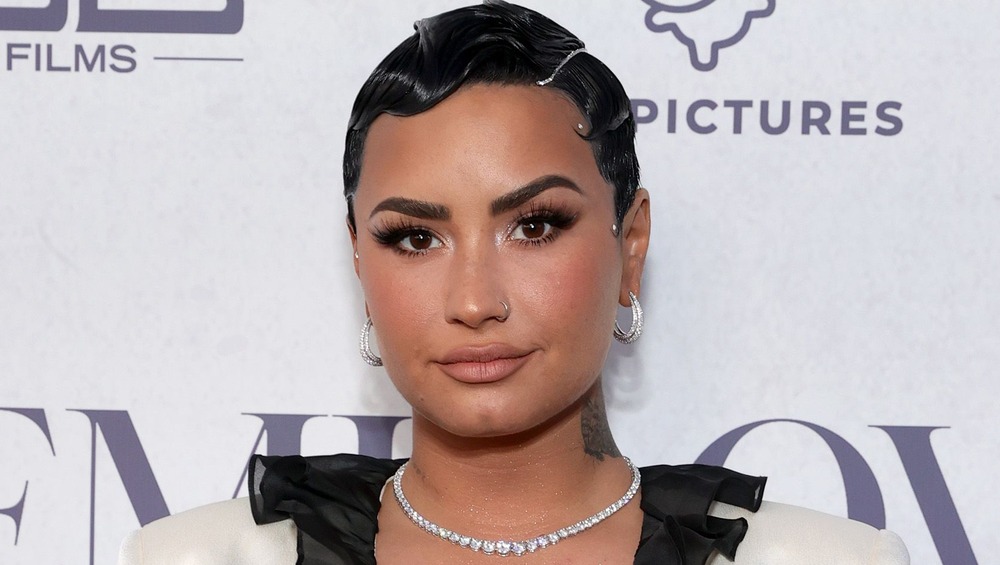 Rich Fury/Getty Images
Following her overdose, Demi Lovato opened up in a March 2020 conversation with Ellen DeGeneres about how she once felt like her life was controlled by her management team. Now that she's taking back control, she's following more of a moderation approach to recovery.
During a CBS Sunday Morning interview with Tracy Smith on March 21, 2021, the singer explained how her moderate drinking and cannabis use is what's known as being 'California sober.' "I think the term that I best identify with is 'California sober,'" she said of her recovery process, taking care to add that "the complete abstinent method isn't a one-size-fits-all solution for everybody. I don't think this journey of moderation is a one-size-fits-all solution for everybody, too." 
This is made clear on the track 'California Sober' when she sings, "Tired of being known for my sickness / Didn't work, I'm trying something different ... I used to live in fear of always slipping / but living for perfection isn't living." Like Lovato says, it's important to remember that this approach doesn't apply to everyone, and some experts even feel that there is no moderation for people who struggle with addiction. However, at this point, fans are no doubt glad to see that Lovato has found a form of recovery that works for her.