The Real Meaning Behind Demi Lovato's 'The Art Of Starting Over'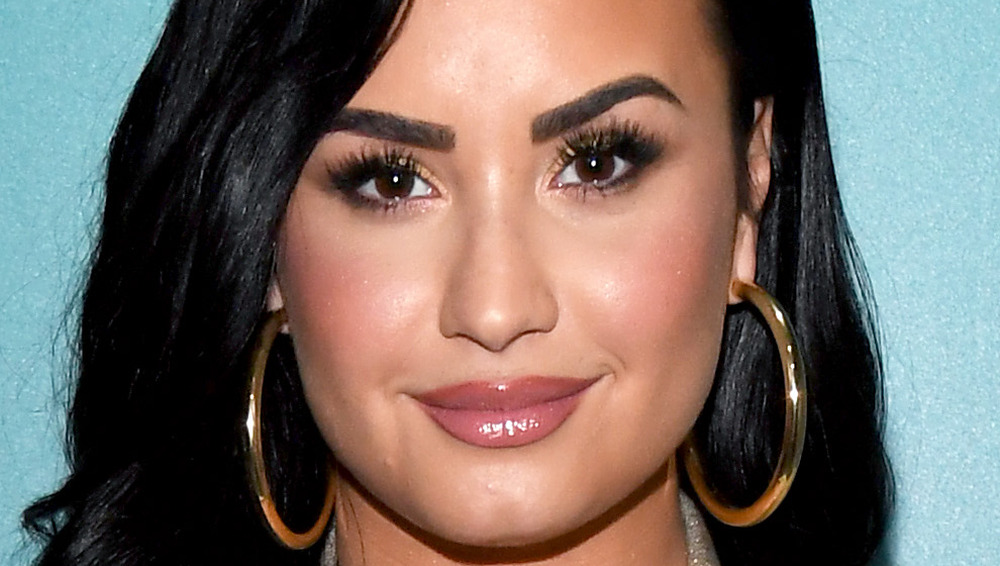 Kevin Mazur/Getty Images
Demi Lovato initially rose to fame thanks to her work on Disney Channel, though the singer and actor has managed to break free of her Disney image and create meaningful music of her own. Many fans remember Lovato for her fun roles in Camp Rock and Sonny with a Chance, but not everything has been sunshine and rainbows for her.
Lovato has been very open about her struggles with addiction, but after years of sobriety, she hit a painful period in her road to recovery. On July 24, 2018, Lovato was rushed to the hospital after an apparent overdose, and she remained hospitalized for over a week, per CNN. As she began her recovery once again, fans rallied behind the singer every step of the way.
By 2020, things were looking up for Lovato, who started dating actor Max Ehrich. The duo got engaged in July 2020, but called off their romance just two months later, according to Insider. Upon her messy breakup, Lovato threw herself into two projects: Dancing with the Devil, a docuseries that documents her addiction and the nights that led up to her nearly fatal overdose and Dancing with the Devil ... The Art of Starting Over, her seventh studio album. 
While many of the songs on her seventh studio album are telling, "The Art of Starting Over" might give fans a glimpse into Lovato's mindset after her breakup. Keep reading for more details.
Demi Lovato alludes to her broken engagement in 'The Art of Starting Over'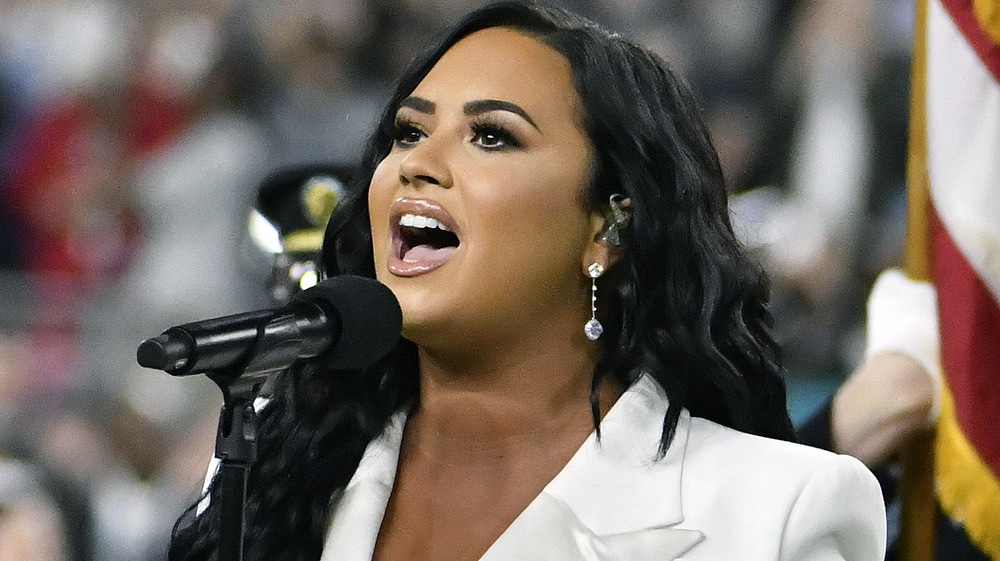 Focus On Sport/Getty Images
"The Art of Starting Over," which is the fifth track on Demi Lovato's album Dancing with the Devil ... The Art of Starting Over, seemingly offers up some insight into what went down between Demi Lovato and her ex-fiance, Max Ehrich.
In the opening verse of the song, Lovato alludes to a situation that didn't go as expected: "Give me a pen, I'm rewriting another ending / It didn't turn out the way that I wanted." She goes on to say that she "had the armor" and "wore it much in the summer," which is when she and Ehrich were dating. "But the arrow hit me right where the heart is," she ends the verse, signifying that her armor didn't work.
Fans seem to get more clues about Ehrich in the second verse, with Lovato singing that "He was the cure, I was ready to be sure / So I let him deeper under the surface." Within the same verse, she realizes that the relationship isn't right, and sings, "That the woman in me does not cry / For a man who is a boy and he does not deserve this."
By the time she reaches the chorus, she sings about how "New beginnings can be lonely / Thank God I got me to hold me," implying that she's delving into a new chapter alone, but she has herself to lean on — and perhaps that's all she needs right now.