The Real Meaning Behind Demi Lovato's 'Lonely People'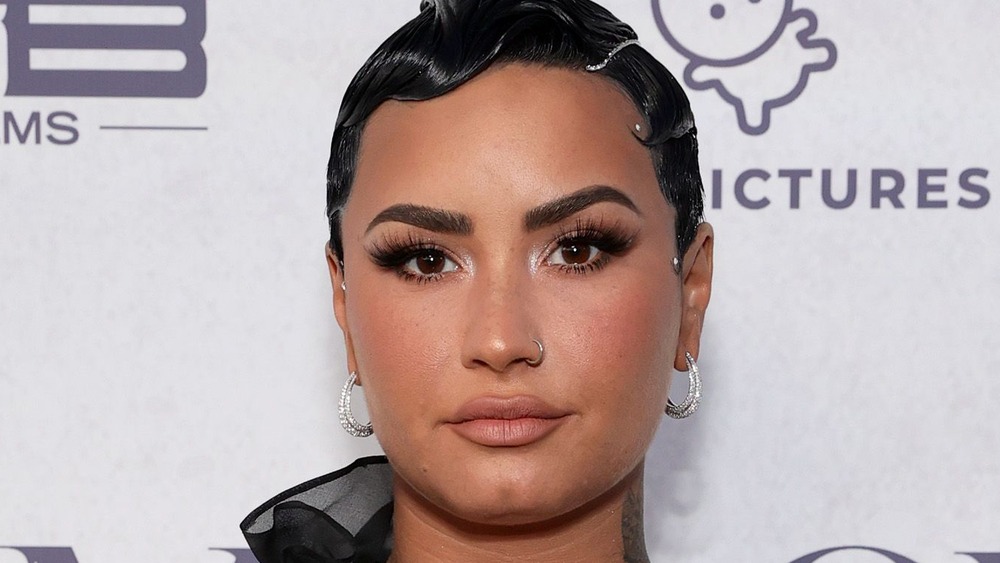 Rich Fury/Getty Images
The following article includes mentions of drug and alcohol use.
Demi Lovato's April 2021 album, Dancing with the Devil...The Art of Starting Over, is diving headfirst into the emotional traumas surrounding the singer's 2018 overdose. The album accompanies Lovato's four-part YouTube Originals docu-series, Demi Lovato: Dancing with the Devil which debuted March 23rd and is similarly themed. The album's title track and lead single, "Dancing with the Devil," directly references her struggle with substance use. In the R&B-inflected pop power ballad, Lovato croons confessional lyrics like "It's just a little red wine, I'll be fine/ Not like I wanna do this every night/ I've been good, don't I deserve it?"
"Dancing with the Devil" isn't the first single in which Lovato has tackled her drug and alcohol use point-blank. One month before her July 2018 overdose, Lovato dropped a surprise single, "Sober," which contained lyrics seeming an admission that she had relapsed after six years of sobriety, per Business Insider. "Momma, I'm so sorry, I'm not sober anymore/ And daddy, please, forgive me for the drinks spilled on the floor," Lovato sang. Midway through, Lovato also sings that "It's only when I'm lonely," bringing us full circle back to another track on her 2021 album "Lonely People." 
Read on for Lovato's interesting explanation as to how this song explores the theme of loneliness.
Demi Lovato says she's okay with loving herself first on "Lonely People"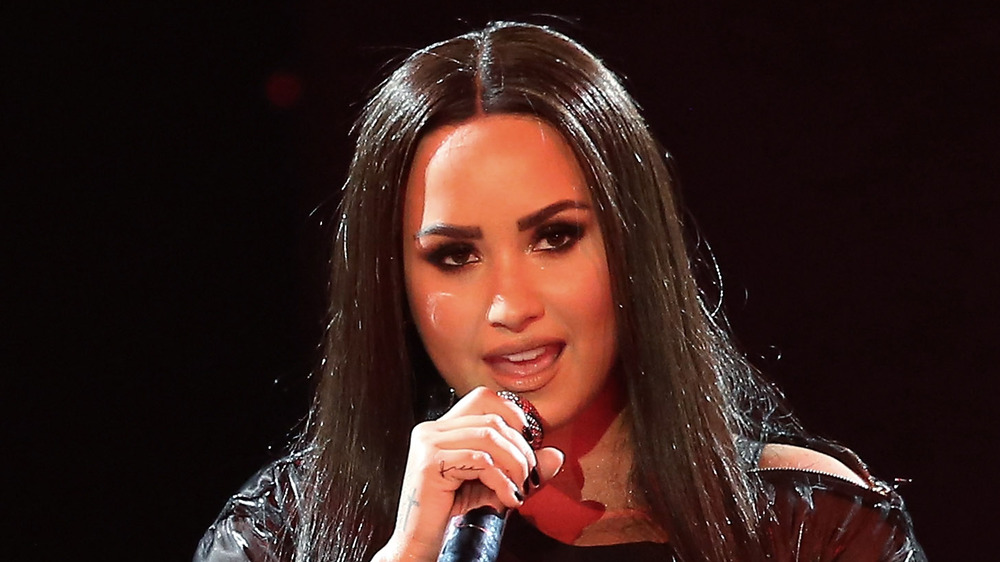 Simone Joyner/Getty Images
Having come off a rollercoaster relationship and engagement to Max Ehrich, which ended in September 2020, it is understandable that thoughts of failed romances would be on Demi Lovato's mind on her April 2021 album. In Demi Lovato: Dancing with the Devil's sixth song, the mid-tempo electro-pop track "Lonely People," Lovato lyrically leans into the struggle of being okay with being alone. "I'm an island/I'm alone but I'm alive/Candy Apple/I went home without a prize/They're all laughing/Keep on laughing, so am I," her intro begins (via Genius Music).
Lovato herself lent some personal insight into "Lonely People," telling Apple Music, "My favorite lyric from this song is 'All that love is/Is a means to an end/Romeo and Juliet are dead.'...It's true. Why do we romanticize this story about this couple who had a really unhappy ending? It's weird." Perhaps, Lovato's takeaway for fans from "Lonely People" is to be okay being by oneself before loving someone else. Her blunt outro would certainly support this theory. "It's really scary/Truth is we all die alone/So you better love yourself before you go," the song ends with. Dark... but not untrue.
If you or someone you know is struggling with substance abuse and mental health, please contact SAMHSA's 24-hour National Helpline at 1-800-662-HELP (4357).