Joe Giudice Reveals How He Really Felt After Meeting Teresa's New Boyfriend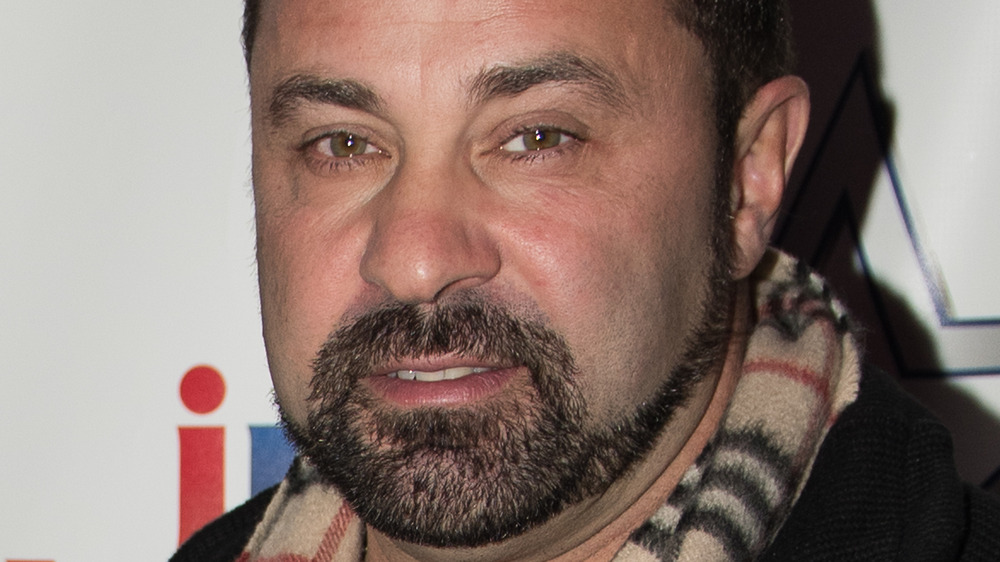 Dave Kotinsky/Getty Images
Joe Giudice has moved from Italy to the Bahamas, where he has been living since early 2021, according to his ex-wife. In an interview with ExtraTV back in February 2021, Teresa Giudice told Billy Bush that Joe has decided to call the island in the Caribbean home for the time being. "We talk all the time. He is a great father — he talks to the girls every day," Teresa explained. She also revealed that Joe is "living in the Bahamas right now" and that he's planning on "doing a celebrity fight." 
Since Joe is in the Bahamas, it makes it a little bit easier for his four daughters to visit him, as they can take a fairly quick plane ride from New Jersey to Nassau — and they recently did. At the end of March 2021, Gia, Milania, Gabriella, and Audriana hopped on a plane to spend some time with their dad. However, it wasn't just a party of five. Their mom Teresa also made the trip — and she brought along her new boyfriend Louie Ruelas, too, according to Us Weekly. And so, Joe met his ex-wife's new boyfriend for the first time. Keep reading to find out how that meeting really went.
Joe Giudice said it was awkward meeting Teresa's boyfriend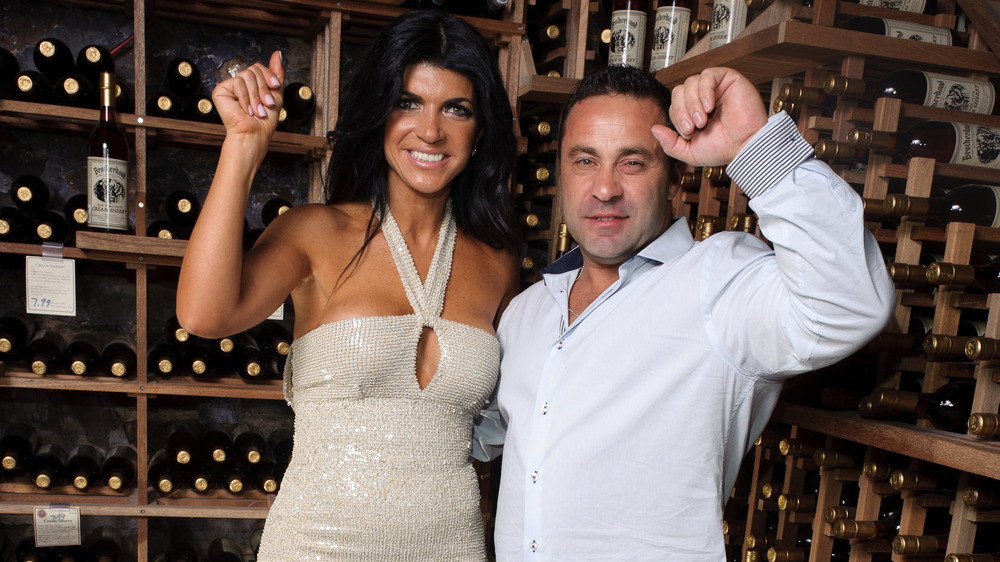 Dave Kotinsky/Getty Images
Joe Giudice was married to Teresa Giudice for 20 years. They split after legal troubles that left them both serving jail time — and saw Joe deported to his home country of Italy. So, it's no surprise that Joe's first encounter with his ex-wife's new boyfriend wasn't exactly easy. "You can all imagine how I felt when they walked in the room. It was awkward to see my ex after a lifetime together with someone else," Joe told Us Weekly. But despite the awkwardness, Joe admitted that he and Teresa "decided to be honest and remain friends with one another for the girls," so this is really just par for the course.
Joe went on to say that he is "genuinely happy" for both his ex-wife and her new beau. He maintains that his focus has been and will continue to be his four daughters. "Parenting should always be about giving your children the best outcomes for every situation," he said.