Janet Jackson Was Reportedly Urged To Forgive Justin Timberlake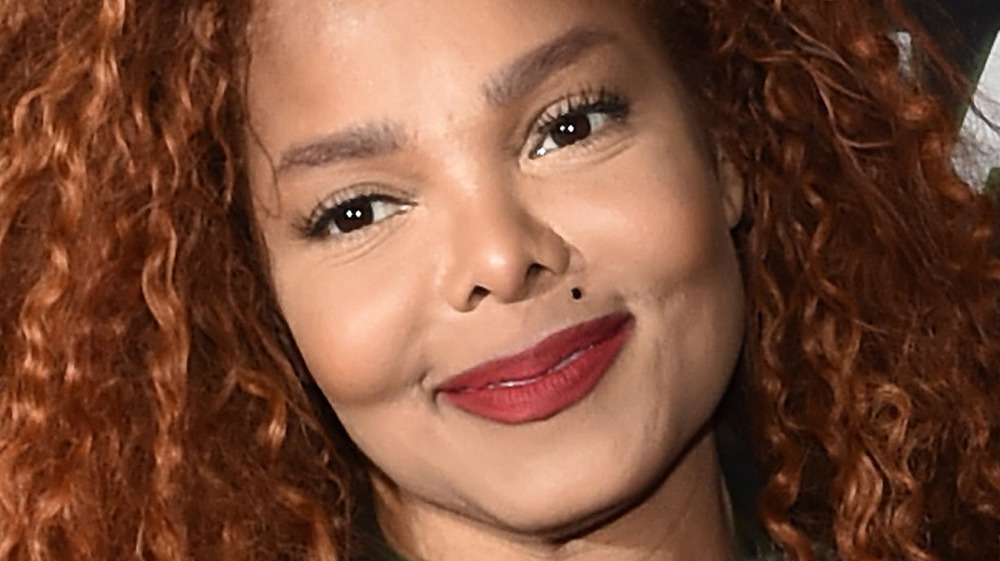 David Becker/Getty Images
Janet Jackson received an apology from Justin Timberlake on Instagram back in February 2021, after the Framing Britney Spears documentary aired on Hulu. He acknowledged that he had been receiving quite a few messages about his past behavior, and wanted to speak out. "I am deeply sorry for the times in my life where my actions contributed to the problem, where I spoke out of turn, or did not speak up for what was right," Timberlake wrote, adding "I specifically want to apologize to Britney Spears and Janet Jackson both individually because I care and respect these women and I know I failed."
Jackson did not respond directly to Timberlake's apology, but she did take to Twitter with a post of her own, one day after his apology. In a video, Jackson said that she "began to cry" on day "because [she] was so thankful for all that God has blessed [her] with," she said, adding "I'm so thankful for him being in my life and I'm so thankful for all of you being in my life." She went on to thank her fans for making her album Control number one. Although she didn't mention Timberlake, some people thought that her video was in response to his post, according to Cosmopolitan. Since then, Jackson has reportedly been urged to forgive Timberlake by one person that is connected to them both. Keep reading to find out who may be trying to help mend this broken relationship.
Janet Jackson allegedly received a message from Justin Timberlake's manager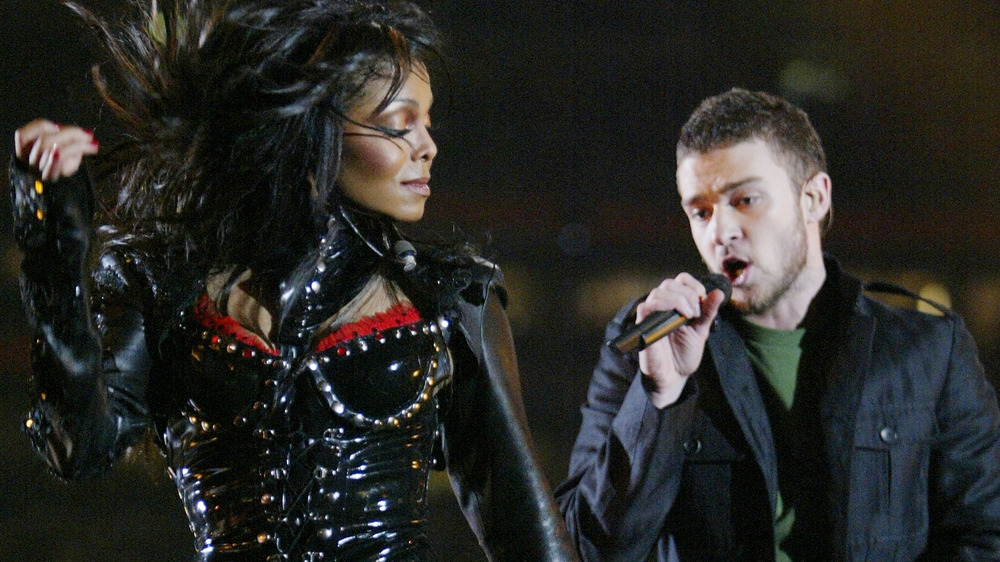 Frank Micelotta/Getty Images
Janet Jackson posted her weekly inspirational message to her fans on Twitter on March 28, 2021. "Always choose to heal, not to hurt. To forgive, not to despise. To persevere, not to quit. To smile, not to frown. And to love, not to hate," the post read. According to Page Six, Justin Timberlake's longtime manager Johnny Wright — who used to manage Jackson — allegedly responded to the post with a comment of his own. "You should take this advice and to apply it to your relationship with Justin," he supposedly wrote. A source close to Timberlake told Page Six that the "Cry Me a River" singer was "completely unaware" that Wright posted that comment.
It is unknown if Wright's alleged comment had any affect on Jackson or if she and Timberlake have spoken at all. In an interview with Zane Lowe many moons ago, Timberlake said insisted that he and Jackson had made up, but their relationship has long been rumored to be strained.