Who Is DMX's Ex-Wife Tashera Simmons?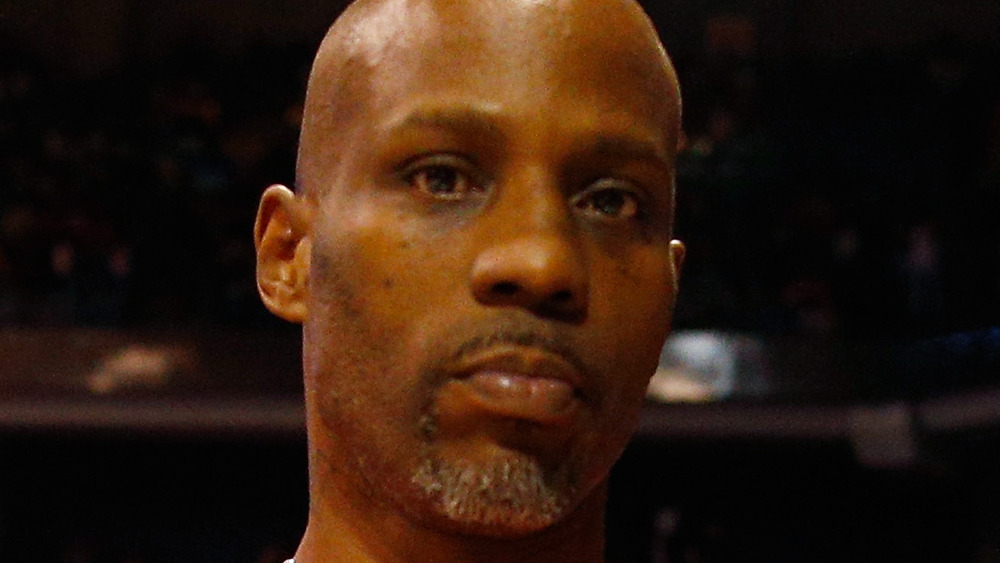 Michael Hickey/Getty Images
We may receive a commission on purchases made from links.
Rapper DMX had a turbulent few years leading up to his hospitalization for a drug overdose on April 2, 2021. In January 2018, DMX was sentenced to one year in prison for tax fraud after he pleaded guilty in November of that year, per Rolling Stone. He took responsibility for his actions in court and told the judge he "failed to file [his] taxes," which spanned between 2010 to 2015.
After serving his prison sentence, DMX was released in January 2019, but the good times did not last as he canceled a series of live performances later that year and checked himself into rehab for substance abuse issues, per Billboard. At the time, DMX released a statement on Instagram that read: "In his ongoing commitment to putting family and sobriety first, DMX has checked himself into a rehab facility. He apologizes for his cancelled shows and thanks his fans for their continued support."
The Yonkers-bred MC has had a long history of drug abuse, which also factored into his divorce with ex-wife Tashera Simmons, whom he was married to from 1999 to 2014. While DMX was the more famous one in their marriage, Simmons was dubbed as tougher one because of what she endured. Here's what you should know about DMX's ex-wife.
Tashera Simmons is more than DMX's ex-wife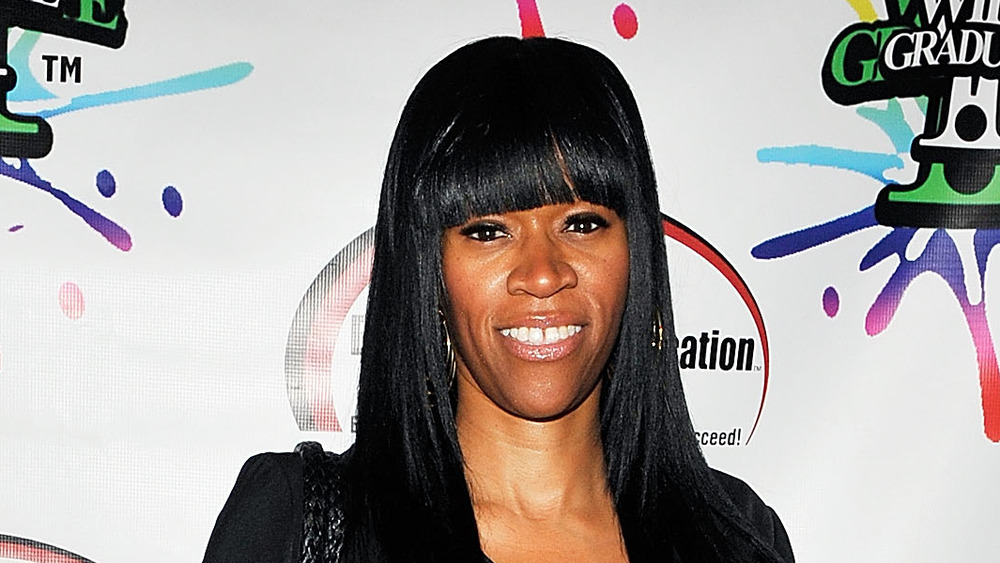 Slaven Vlasic/Getty Images
According to Tashera Simmons's official website, she was born in New York City as "the eldest of 8 children." Like her ex-husband, Simmons was raised in Yonkers, N.Y., where she endured a troubled childhood. Simmons' parents abandoned her and her siblings in 1985 and left her to take care of them. She dropped out of high school in 11th grade and dated DMX — whose real name is Earl Simmons — whom she went on to marry and had four kids with. The couple detailed their marriage struggles on Couples Therapy in 2011, per MTV News.
However, their marriage came to a breaking point when DMX yelled at Simmons during an episode of Couples Therapy, where he also said he "never wanted to get married," Essence reported. Simmons then shocked viewers in the season finale when she said she wanted to file for divorce, but it was a long time coming.
"I felt like it was time," Simmons told Essence in 2012. "I'm [about] self-empowerment now, and I was so totally over the situation." She added that she filed for divorce because she wanted "to help other women" to see what she dealt with in her marriage. 
After filing for divorce, Simmons wrote a book about her relationship titled You Think You Know, You Have No Idea in 2013 and is currently hosting a podcast called Freedom of Truth where she and guests share inspirational stories about their lives.