The Truth About DMX's Health 24 Hours After Hospitalization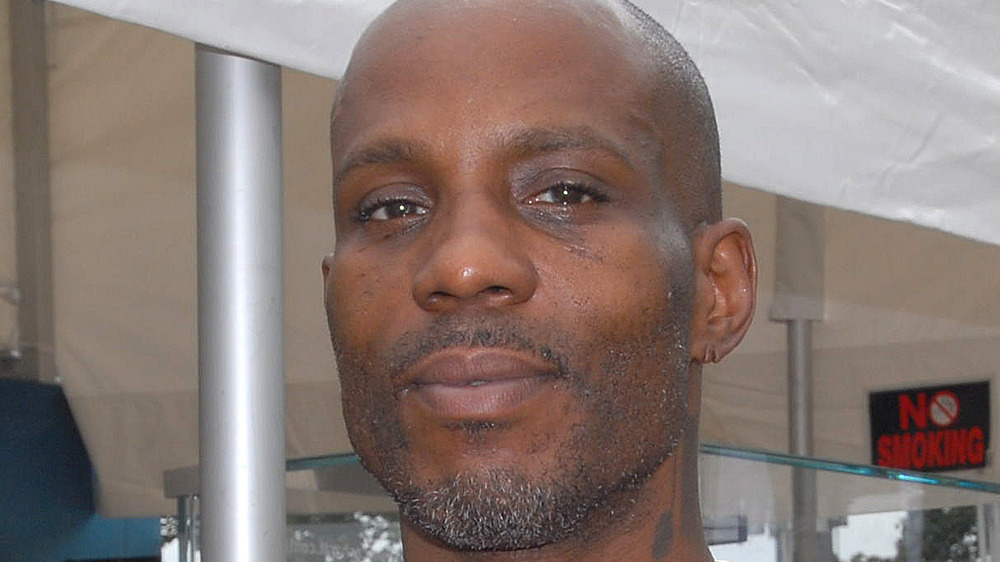 Paul Warner/Getty Images
DMX was rushed to the hospital on Friday, April 2, 2021, after an apparent drug overdose, according to TMZ. The rapper's attorney Murray Richman told NBC News that X had suffered a heart attack, though he said that its cause was unknown. Richman also confirmed that DMX had been placed on life support. When TMZ first reported the tragic news, DMX, whose real name is Earl Simmons, was said to be in "grave" condition. He was rushed to a hospital in White Plains, New York, where he was admitted to the facility's Intensive Care Unit (ICU). 
A few hours later, TMZ was in touch with a family member who said that "paramedics tried resuscitating [X] for 30 minutes, and during that time he was deprived of oxygen," which "impacted X's brain," according to doctors. In regard to his prognosis, a source told TMZ that "it's not looking good." The outlet also reported that several of DMX's 15 kids were flying in to see him. Just about 24 hours after he was hospitalized, a rep for DMX spoke out and provided the public with an update. Keep reading to find out what X's rep had to say.
DMX is still in critical condition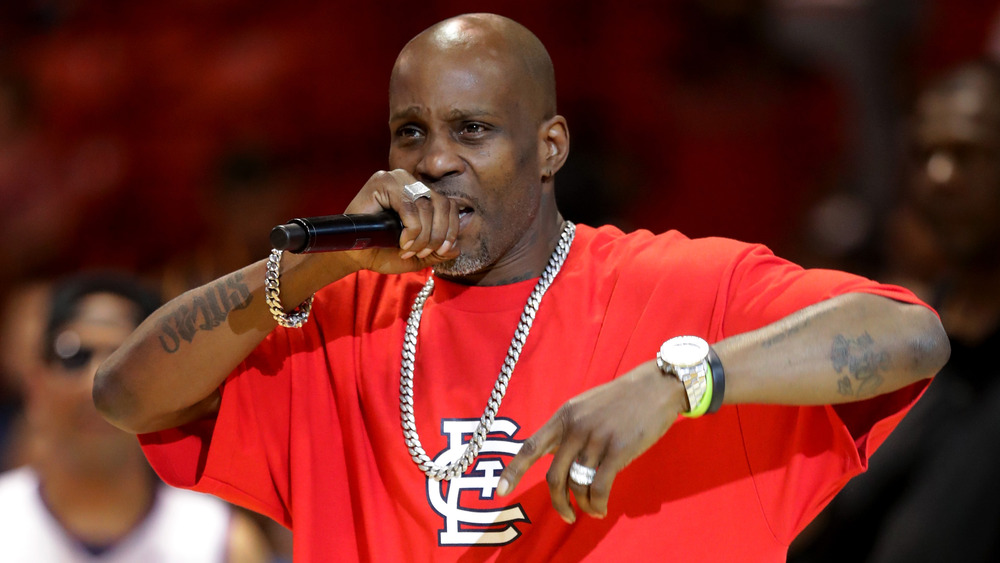 Streeter Lecka/Getty Images
A rep for Earl "DMX" Simmons told TMZ that the "Party Up" rapper "remains in critical condition" after "collapsing at home." The statement continued, "Earl has been a warrior his entire life. This situation represents yet another road he must conquer... The Simmons Family appreciates the overwhelming outpouring of heartfelt love, encouragement, support and prayers for Earl. Earl is someone whose life and music have been a source of inspiration and strength to so many people around the world. It is reassuring to see his fans return that same passion and energy to him during his time of need."
Sadly, this is not the first time that DMX has overdosed. Back in 2016, Page Six reported that the rapper almost died following a heroin binge. Police told the outlet that X was "injected... with Narcan, an anti-opioid used to reverse the effects of a heroin overdose." DMX became "semiconscious" before being taken to a nearby hospital where he was able to make a full recovery.