How Kandi Burruss Lost 20 Pounds In Two And A Half Months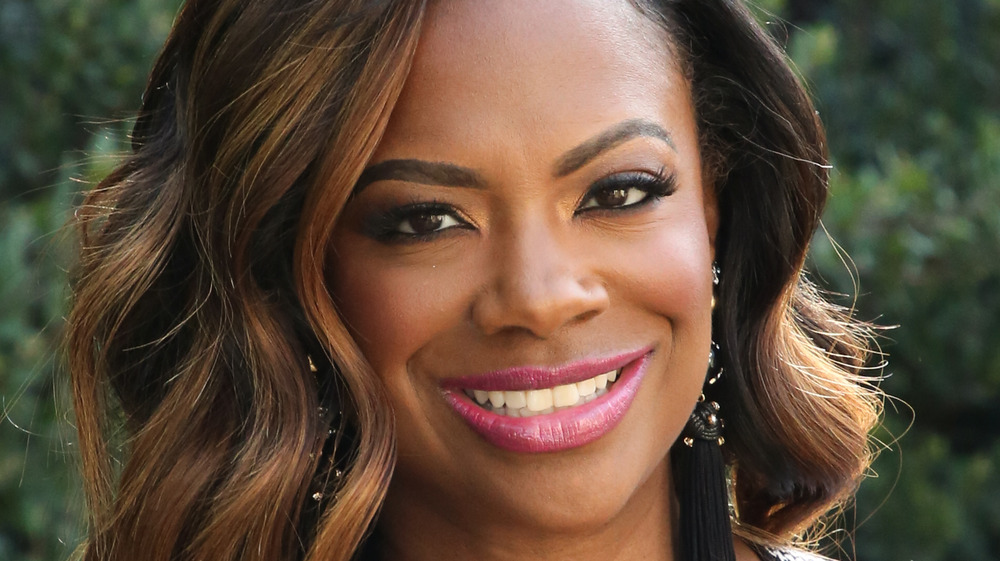 Paul Archuleta/Getty Images
Kandi Burruss has revealed how she got healthier after, like many others across the globe, she put on a few extra pounds while spending more time at home amid the coronavirus pandemic. The Real Housewives of Atlanta star has kept fans updated with her health journey and first shared in a series of videos on her Instagram Stories in September 2020 that she was starting to workout more and desired to drop 30 pounds.
"I've gained 20 pounds since May. At the beginning of COVID I was working out and I was in shape, and even then I wanted to lose 10 pounds," she told fans in a candid video (per Daily Mail). Kandi added that the extra weight meant she would like to lose a total of 30 pounds and "better [herself] overall," confessing, "I just want to get used to making working out a part of my regular routine."
Kandi has since given fans an update on her weight loss, and she's done very well on her health journey. Read on to find out her diet secrets.
Kandi Burruss reveals her weight-loss strategy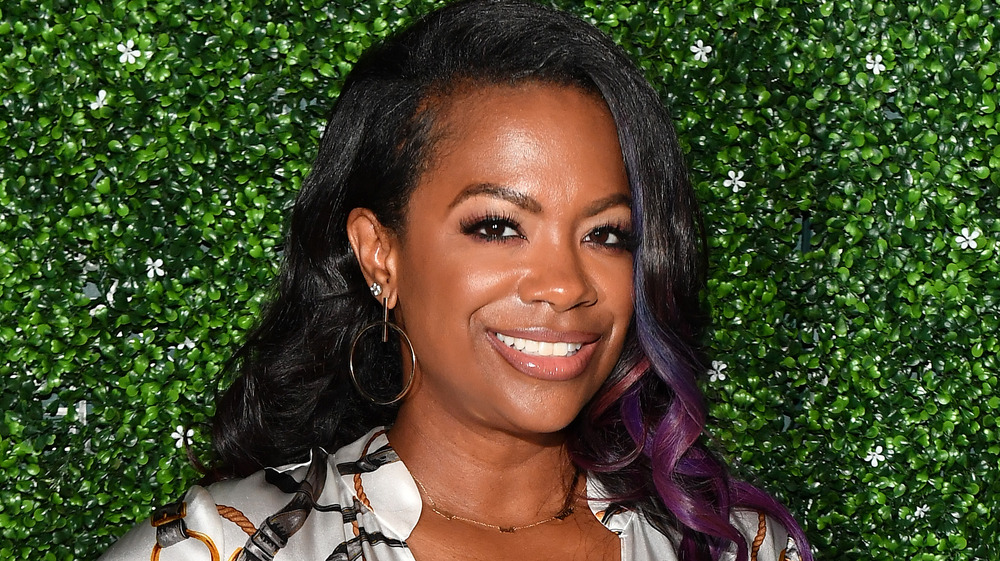 Paras Griffin/Getty Images
Kandi Burruss shared all the secrets of her weight loss while speaking to Hollywood Life during a TV Talk Instagram Live session in March 2021. She confessed that she'd lost 20 pounds in just over two months by taking two specific things out of her diet and by working out more.
Kandi shared that she actually started off by doing a "prayer fast," which she usually only does at the start of the year, but she decided to in December 2020 and January 2021. She then eliminated all sweets and bread from her diet and "only drank water, no juices, anything," also turning to "appetite suppressants" to prevent herself from feeling overly hungry. "I needed a little help, so it just helped me stay on course," she said. "That basically was it and over the two-and-a-half months."
The reality star and Xscape singer added that after hitting the 20-pound mark she brought sweets back into her diet, but revealed she'd still like to work on losing another 10 pounds to get herself to where she wanted to be pre-pandemic. "I'd like to lose 10 more although I have started back eating sweets here and there but I've got to catch myself before I get out of whack. But yeah, I want to lose 10 more pounds," she confessed.
But 10 more pounds lost or 10 pounds gained, we think Kandi looks perfect an any shape and size.