Ben Affleck Has Something To Say To Jennifer Lopez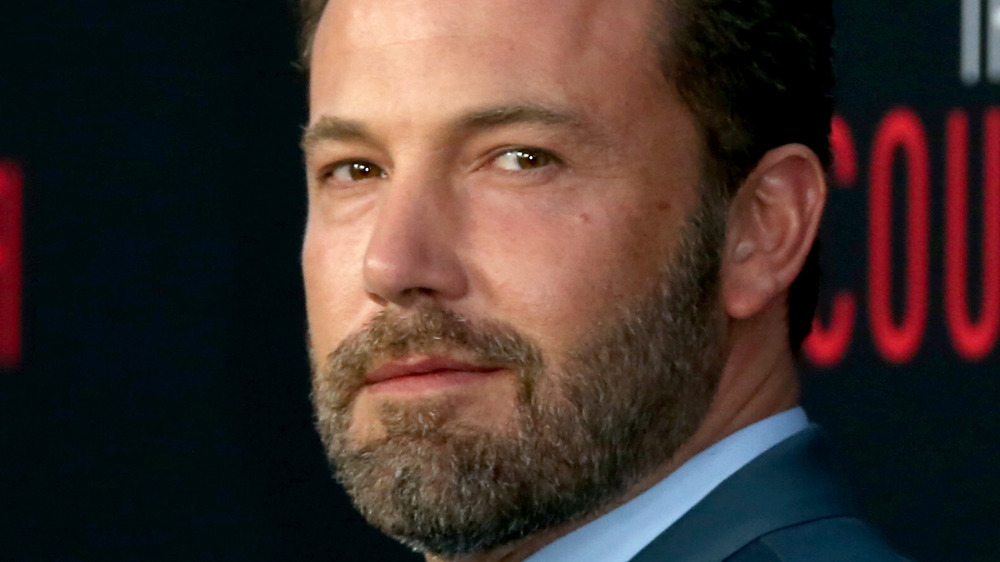 Frederick M. Brown/Getty Images
Ben Affleck and Jennifer Lopez ended their relationship more than 17 years ago, but that doesn't mean there are bad feelings between them. In fact, Affleck was asked to contribute to J-Lo's feature in the May 2021 issue of InStyle magazine — and he was totally game! According to Today, Affleck and Lopez's ex-husband Marc Anthony were both quoted on the inside pages of the InStyle issue, which features Lopez on the cover. The two men were asked about "everything from [J-Lo's] vision and drive to her ageless beauty in honor of the singer, actor and dancer's 30 years in the entertainment industry."
It's no surprise that both of Lopez's former lovers had wonderful things to say about their ex. Of course, Anthony and Lopez remain the best of friends to this day, as they co-parent their twins Max and Emme. Anthony, who was married to Lopez for a decade, told InStyle that his ex-wife is "the hardest worker [he's] ever met." Affleck seemed to echo that statement — and commented on Lopez's looks at age 51. Keep reading to find out what Affleck had to say.
Ben Affleck commented on Jennifer Lopez's ageless beauty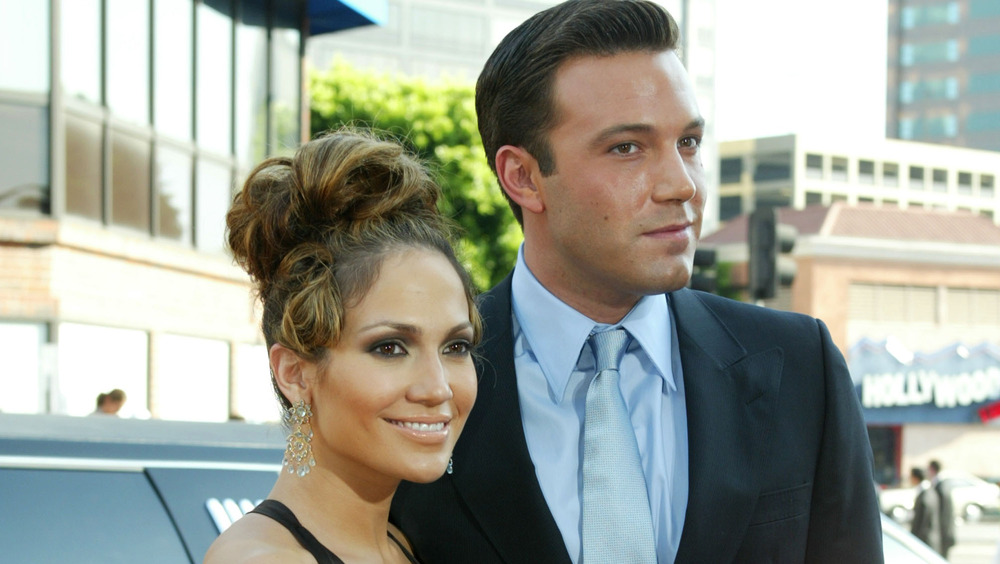 Kevin Winter/Getty Images
Ben Affleck talked to InStyle magazine about Jennifer Lopez's work ethic, too. "I thought I had a good work ethic, but I was completely humbled and blown away by what she was committed to doing day in and day out, the seriousness in which she took her work, the quiet and dedicated way she went about accomplishing her goals, and then how she would go back and redouble her efforts," he told the outlet. He also said that he's "so happy" that Lopez seems to be "getting the credit she deserves." And, when it came to J-Lo's stunning appearance, Affleck couldn't help but mention how incredible she looks these days.
"Where are you keeping the fountain of youth? Why do you look the same as you did in 2003 and it kind of looks like I'm in my 40s... at best?" Affleck joked, when asked about that "J-Lo glow." Lopez responded to Affleck saying, "I don't have any [beauty] secrets except JLo Beauty — and I'm giving them all to everyone with every product. Ben is funny! He still looks pretty good, too." Well, this will undoubtedly send "Bennifer" fans into a frenzy!