How Chadwick Boseman Took Over The SAG Awards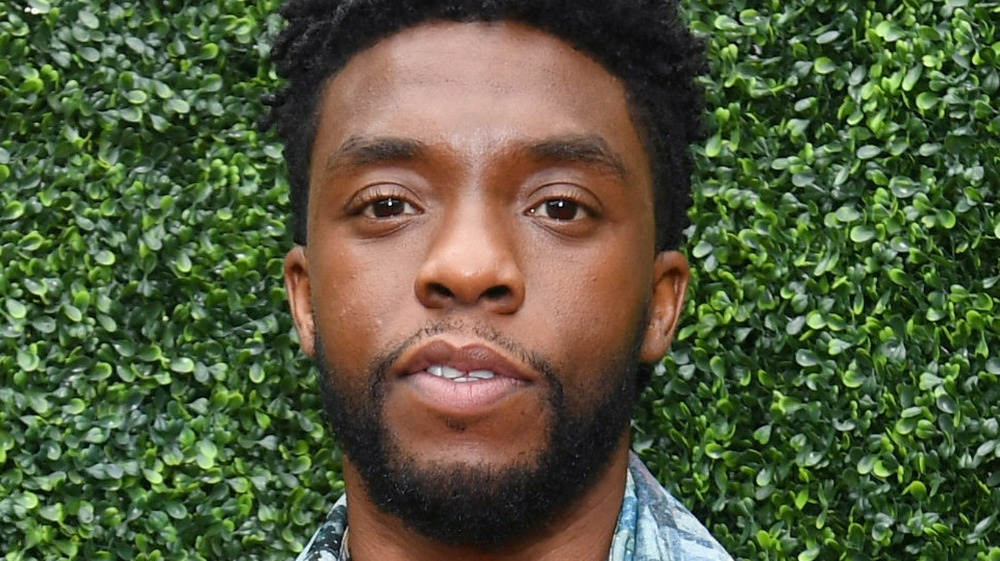 Emma Mcintyre/Getty Images
Chadwick Boseman died on Aug. 28, 2020 but his legacy continues to dominate Hollywood and beyond. The actor's performance in Black Panther continues to inspire audiences, and director Ryan Coogler cannot believe Boseman will not join the rest of the cast in the upcoming sequel.
"Even though he was going through what he was going through, he was checking in on them, making sure they were good," Coogler told Cinema Blend in April 2021. "If we cut his coverage, he would stick around and read lines off camera [to help other actors with their performances]. So it would be harder for me to stop. Truthfully. I'd feel him yelling at me, like, 'What are you doing?' So you keep going."
Coogler knows things will not be the same without Boseman, but he also knows the cast will do everything they can to honor the late actor's legacy. "You've got to keep going when you lose loved ones. I know Chad wouldn't have wanted us to stop," he said.
And now, as one of the late actor's final roles sweeps award season, Boseman's getting the recognition he deserves, albeit posthumously. Keep reading for more details on how the actor dominated the 2021 SAG Awards.
Chadwick Boseman commanded a big presence at the SAG Awards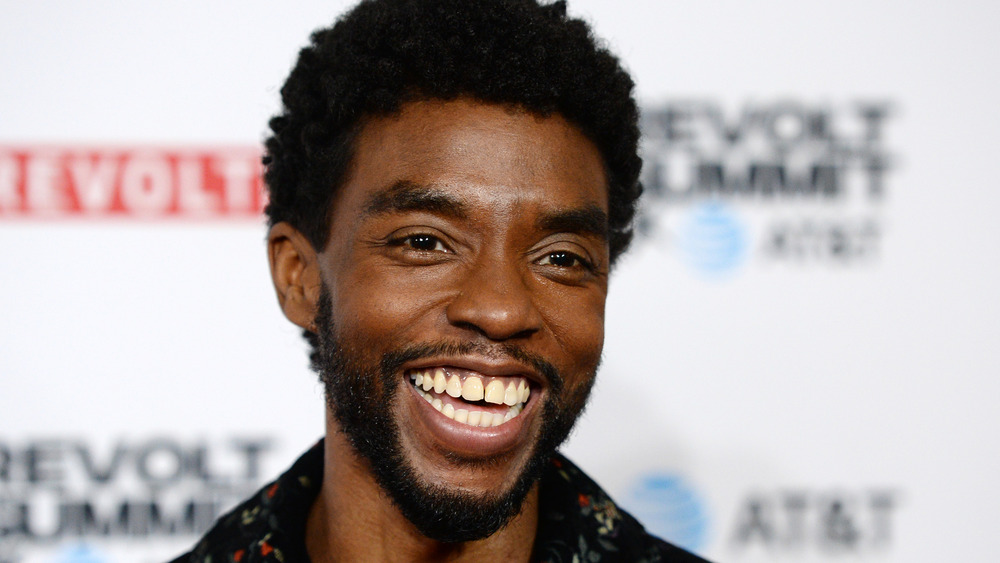 Amanda Edwards/Getty Images
Chadwick Boseman was nominated for quite a few Screen Actors Guild Awards for Ma Rainey's Black Bottom and Da 5 Bloods, his last two films. Both "were nominated for outstanding performance by a cast in a motion picture," per People. His work on Ma Rainey's Black Bottom earned him a nomination for "outstanding performance by a male actor in a leading role," and he was also nominated for his role in Da 5 Bloods with an "outstanding performance by a male actor in a supporting role" nod. Boseman ultimately took home the SAG award for his lead performance in Ma Rainey's Black Bottom.
But it was his widow Simone Ledward Boseman's speech that stole the show. She honored her late husband with touching words on April 4, 2021 as she accepted the award in his honor. "If you see the world unbalanced, be a crusader that pushes heavily on the seesaw of the mind," she said (per People). "That's a quote by Chadwick Boseman." Ma Rainey's Black Bottom also gave Boseman his first-ever Oscar nomination, which means the late actor might take the spotlight once again as award season continues — and deservedly so.