Dhar Mann's Net Worth: The Famous YouTuber Has More Money Than You Think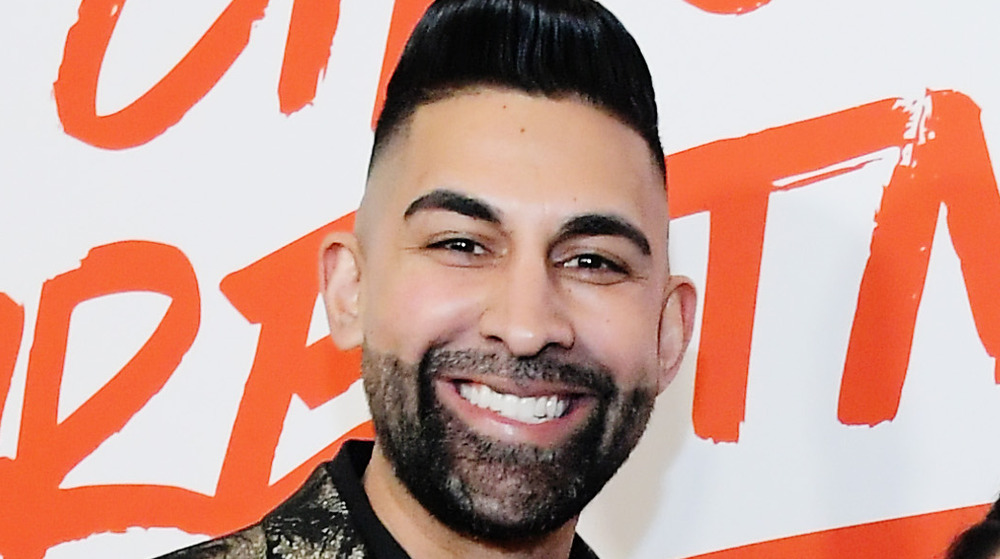 Charley Gallay/Getty Images
Content creator extraordinaire Dhar Mann has become synonymous with the inspirational videos that his studio regularly churns out. The YouTube entrepreneur is also the owner of LiveGlam, a subscription box cosmetics company. He also dabbles in real estate, as well as other high-profile ventures. But Mann's rags-to-riches story didn't come easily. 
The 36-year-old launched his first business at the tender age of 19. According to Mann's website, he started a real estate mortgage brokerage and made buckets more money than his professors. However, after finishing his Economics and Political Science degree, he went to work. His boss, at the time, encouraged him to make false promises to score contracts. It cost him his reputation and he was known as a self-proclaimed "fraud," per Entrepreneur. "Money doesn't always last, but your reputation does... If built correctly, your reputation will be the best investment you can make and it will always pay long-term dividends." 
After dusting himself off, it was on to another seemingly lucrative venture, WeGrow. CNN dubbed his marijuana-growing supplies business the "Walmart of Weed." However, the business expanded so rapidly on a national level that he did not have the time to put systems in place to help each new store stay afloat. Store after store closed and he ended up switching to consulting just to make ends meet, per Entrepreneur. Mann learned a powerful lesson from the retail failure, "It takes time to dial in a successful business model." Luckily, his story did not end there.
Dhar Mann nearly gave up — but then made millions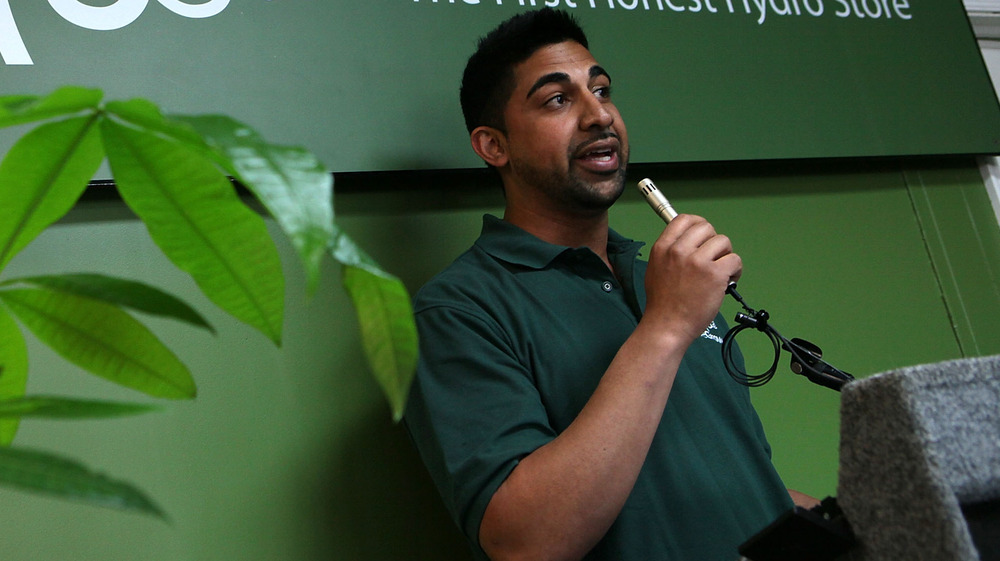 Alex Wong/Getty Images
Dhar Mann founded LiveGlam in 2015, a makeup subscription box service a la Ipsy, per his website. The venture introduced him to his wife, beauty influencer Laura G., who helped him to expand the business. He explained on Medium, "I owe so much of my success to Laura... she helped me become the man I needed to be in order to succeed." He waxed lyrical about his wife's many virtues, raving, "Laura helped me think long-term and be patient... She helped me understand the importance of doing things the right way and creating something I would be proud of. She helped me transition my focus from being profit-driven to being purpose-driven." According to Famous People Today, in two years the company turned over $20 million in annual revenue after starting with just $600.
Mann is also the brains behind Dhar Mann Studios which was launched in 2018. He told Forbes that he nearly gave up because "my highest-viewed video didn't even break 1,000 views." After scheduling his last video, he woke up to the news that his clip had gone viral. "So, my No. 1 advice to anyone with a goal or a dream out there is to keep going." Today, he ranks as one of the highest-paid YouTubers. Famous People Today also guesstimates that he has cashed in about $5 million from his YouTube videos. In fact, multiple outlets report his net worth is around $150 million. Ka-ching!