Why You Recognize The Actor Who Plays Annie In Friends With Benefits
Hit romantic comedy Friends With Benefits is best known for it's all-star cast, helmed by lovable duo Mila Kunis and Justin Timberlake. The "will they, won't they?" premise takes the term "situationship" to a whole new level. According to The New York Times, the film centers around a cool corporate headhunter played by Kunis, who tries to place a digital media art director (Timberlake) at a men's magazine. "She needs him to take the job to earn her bonus and so sweetens the deal by showing him around what she calls the real New York," the review stated. "It makes for a fairly giggling good time." 
Both Timberlake and Kunis' characters have respective supportive pals, Tommy (Woody Harrelson) and Annie (Jenna Elfman). Although audiences are no doubt familiar with Harrelson's long Hollywood career, they may have trouble remembering where exactly they've seen Elfman before. Keep scrolling to find out what else Elfman has been in besides Friends With Benefits!
Jenna Elfman is best known for her TV roles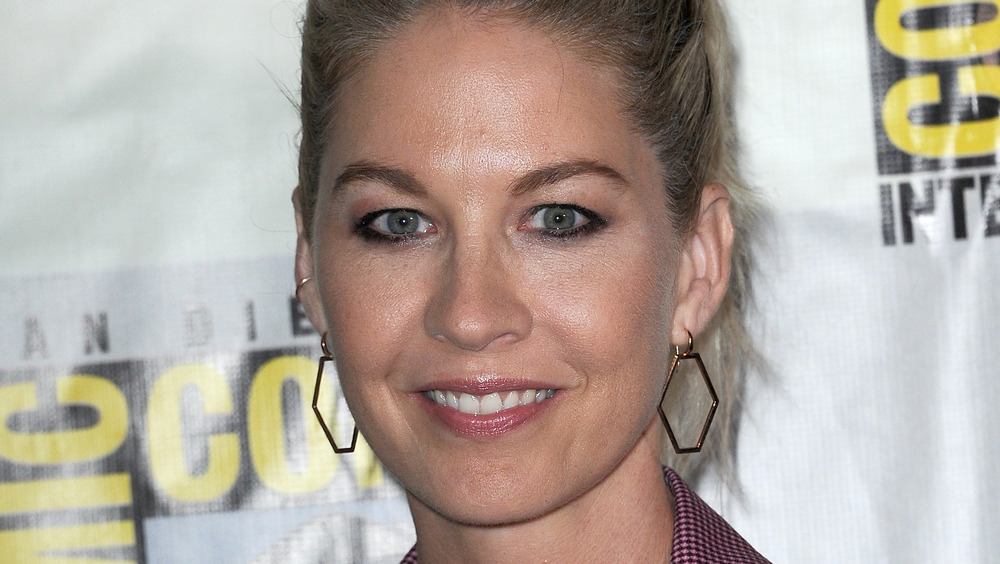 Albert L. Ortega/Getty Images
Jenna Elfman has been making viewers laugh since her television debut in 1992, per IMDb. With stints on Townies, Dharma & Greg, Courting Alex, Accidentally On Purpose, Matumbo Goldberg, and Damages, Elfman has been a fixture in the TV landscape for decades. Yet her career has been plagued with cancellations after one season, much like 1600 Penn, Growing Up Fisher, and Imaginary Mary, leading audiences to wonder why Elfman hasn't been cast in many films as of late. 
Aside from Friends With Benefits in 2011, Elfman starred in Grosse Pointe Blank, Keeping the Faith, Looney Tunes: Back in Action, and Big Stone Gap. In 2016, she landed a role on Netflix's Barry, and by 2018, Elfman joined the cast of Fear the Walking Dead. Elfman also is a podcast host opposite husband Bodhi Elfman. 
The Golden Globe winner's personal life has also made headlines. In March 2020, Elfman defended Scientology, calling the surrounding controversy of the religion "boring," per Us Weekly. "I know what I know, and how much it helps me." Although the faith may have helped her spiritually, her career has been a rollercoaster over the last three decades. Hopefully, she'll get back in the rom-com genre 10 years after Friends With Benefits!