The Real Reason Why Terry Crews Prioritizes Fitness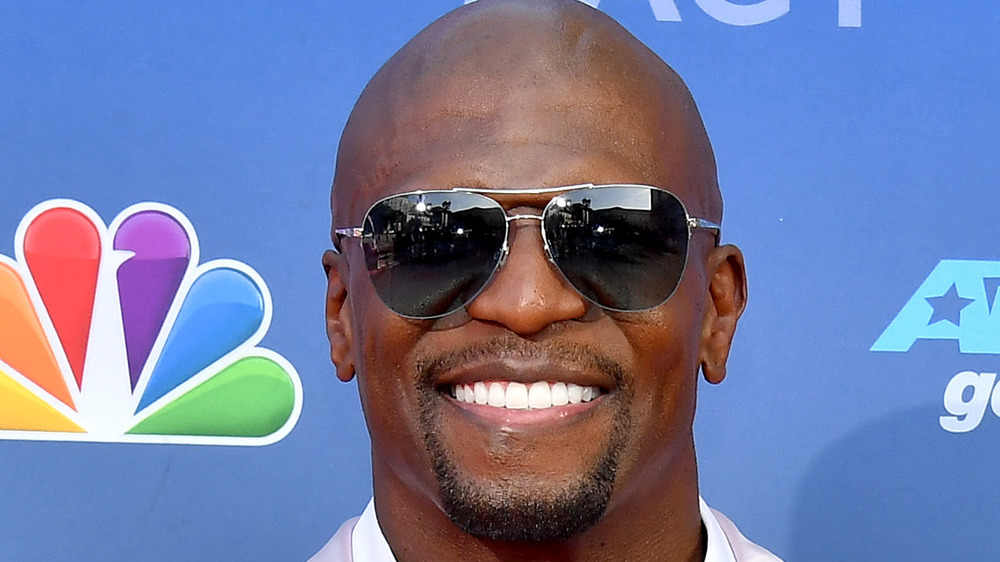 Amy Sussman/Getty Images
Whether you love him or hate him, there's no question that Terry Crews is one of Hollywood's most recognizable celebrities. From the former NFL star's role as the penny-pinching Julius Rock II on Everybody Hates Chris to playing Terry Jeffords on Brooklyn Nine-Nine, Crews' acting career is quite memorable for the average binge-watcher. What makes Crews stand out from his fellow actors is not just his toothy, white smile — it's his impressive fitness routine, which often becomes a running joke in some of his TV and commercial appearances, such as his Old Spice commercials. The America's Got Talent host isn't afraid to go topless in front of the camera and show off his sculpted bod. Most people may be inspired by Crews' ability to balance his work life with his health goals. However, there is a sad origin behind the star's fitness routines. Read on to find out the real origin of Terry Crews' athletic build.
Terry Crews focused on fitness in fear of his abusive father
Terry Crews may always wear a smile and a six-pack whenever he's on our TV screens. However, Crews' desire for the perfect body has a tragic backstory. In an early April 2021 episode of Running Wild with Bear Grylls, the actor opened up about his health goals in a heartfelt, painful recollection of his childhood. "After my time in the NFL, one thing I noticed is that if you make everything sports-specific, all of sudden, when the sport is over, guys just waste away," Crews told Bear Grylls (via People). "You've got to understand, there was a time in my life where I got overweight because I was depressed. I'm depressed, I need something, I need a change, I need to go to the gym 21 days straight. That 21-day period turned into 21 years."
He continued, "You've got to know, growing up [for me] was not a good experience. My father was very abusive. He used to beat my mother. So it was one of those things where I knew I had to get stronger because one day I thought I'd have to fight him. That's how it started out."
Crews previously spoke on learning to forgive his father in a HuffPost essay released in 2014. "I started giving Big Terry credit for what he did do. He was a good earner. He was a good provider," he wrote at the time. "I never excused what had been wrong, but also being able to see the positive finally changed my perspective."
If you or someone you know is dealing with domestic abuse, you can call the National Domestic Violence Hotline at 1−800−799−7233 or TTY 1−800−787−3224. You can also find more information, resources, and support at www.thehotline.org.