Patrick Reed's Net Worth: How Much Is The Golfer Really Worth?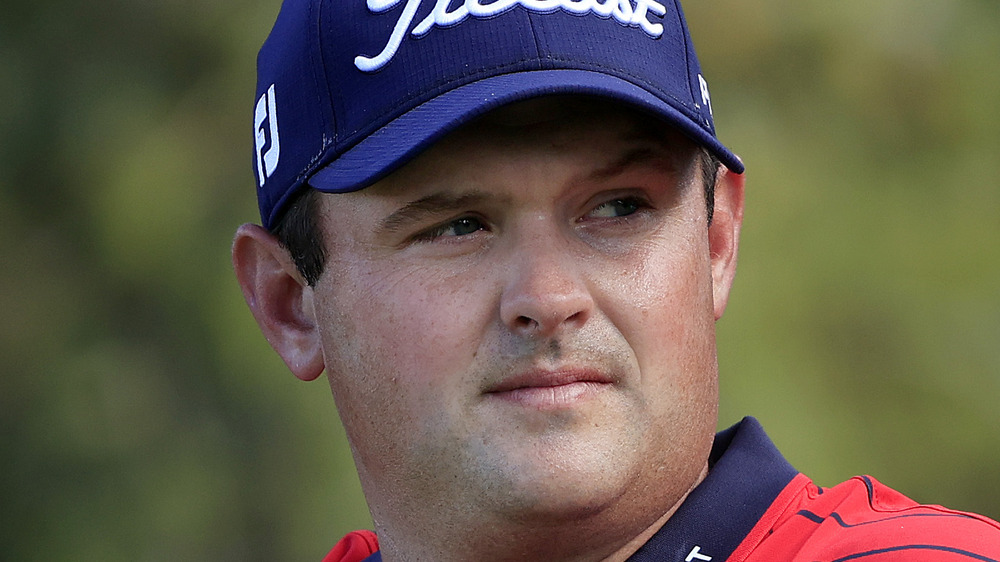 Sam Greenwood/Getty Images
If you're an avid golfer — or at least a fan — you have probably heard of Patrick Reed. Reed is quite accomplished on the green, but it has taken him a while to work his way to the top. Reed was born in August 1990 in San Antonio Texas. He appeared to have a talent for golf early on, winning the Junior British Open in high school, as well as two state championships. Reed putted around at the University of Georgia and Augusta State University, where he also racked up wins.
Reed met his future wife, Justine Karain, at Augusta State and the couple married in 2012. Their union caused a rift with Reed's parents, according to GolfMonthly.com. The estrangement is so bad that in 2014 law enforcement had to remove them from the US Open. The golfer did not seem to care that his parents were not around to celebrate his Masters win in 2018. When asked about his big win, Reed said, "I'm just out here to play golf and try to win golf tournaments."
And that he did. With all his accolades, one would think Reed would have millions of dollars to his name. Keep reading for more details on his net worth.
Patrick Reed is worth less than you think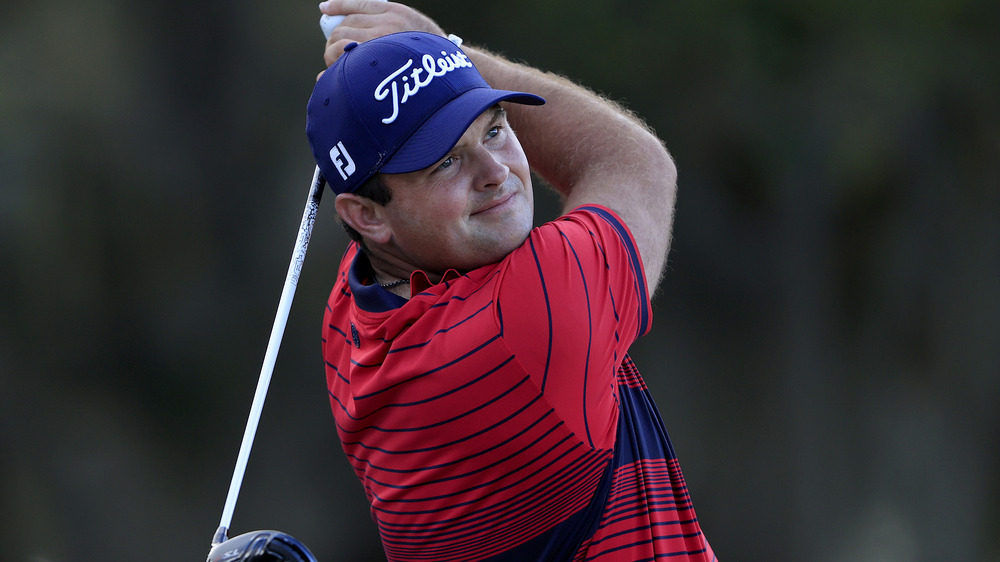 Sam Greenwood/Getty Images
Patrick Reed is worth $9 million, according to Celebrity Net Worth. The majority of his earnings can be traced to his many tournament wins over the years. Reed took home $1.35 million for his victory at the Farmers Insurance Open in January 2021, which brings his total career earnings to $33.5 million, according to GolfDigest.com. He also participated in The Players Championship from March 11-14, 2021, for which he took home $135,964, according to ESPN. Reed even earned a spot on ESPN's All-Time Money Leaders list for golf.
Reed signed a Nike golf contract in 2018, and it's possible he enjoyed a windfall from that. However, the deal had some limitations, and all the sponsored players had to dress in the same color scheme. "Nike's doing a new thing where all the players stay in the same kind of story line," he told GQ in 2018. Reed is no longer with Nike and is free to dress however he likes on the green, according to GolfMagic.com.
Reed appeared to save money with his wife Justine Karain as caddy until she became pregnant with their first child in 2014. Her father couldn't believe she was working for her husband. "If you had told me with all the work I put into my nursing degree I'd be doing this, I wouldn't have believed you," she told GolfMonthly.com. "When I told my Dad, he was like, 'You're doing what?'" Justine's brother Kessler Karain caddies for Reed now, so the job stayed in the family.