Inside Ronnie Dunn's Marriage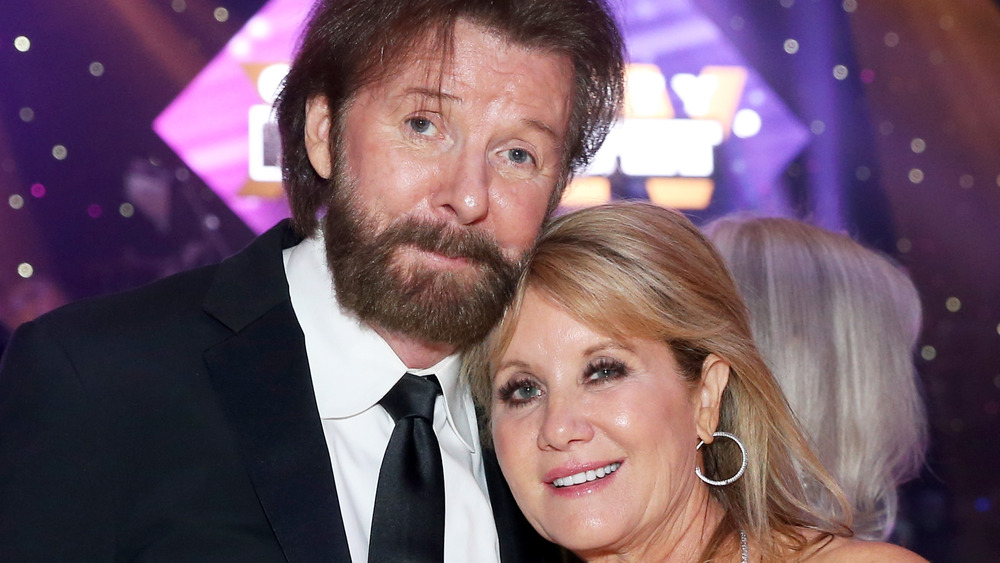 Phillip Faraone/Getty Images
Ronnie Dunn, one half of hit country music duo Brooks & Dunn, has another successful partnership: his marriage to wife Janine Dunn. The two-time Grammy winner created the bestselling country music duo in the genre's history in 1990 with Kix Brooks; Dunn married Janine that same year according to Country Fancast. 
In 2009, Brooks Dunn announced their split. "After 20 years of making music and riding this trail together, we have agreed as a duo that it's time call it a day," the band stated, as reported by Taste of Country."This ride has been everything and more than we could ever have dreamed...We owe it all to you, the fans. If you hear rumors, don't believe them, it's just time." Yet the fated duo reunited in 2019 for album Reboot, and later were inducted into the Country Music Hall of Fame, with Janine by Dunn's side. 
So has Dunn's marriage had as many ups and downs as his band? Keep scrolling to find out!
Ronnie and Janine Dunn have been married for 30 years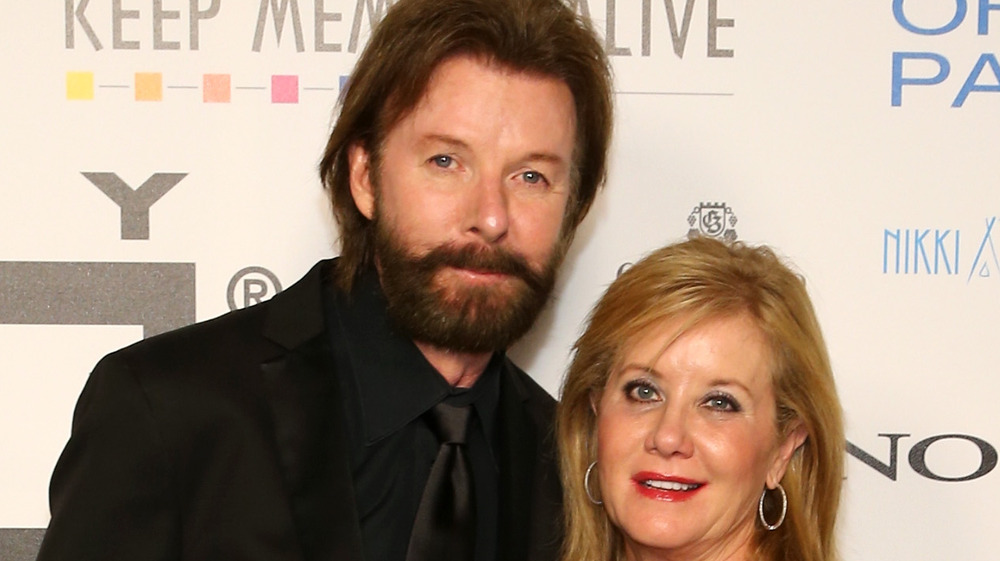 Jonathan Leibson/Getty Images
Ronnie Dunn is a one-woman kind of man. Janine and Dunn tied the knot in 1990 and haven't looked back. The couple had three children together: daughters Whitney and Harley, and son Jesse. They also have two grandchildren as of 2021, according to Wide Open Country. Per Fabiosa, Dunn is Janine's second marriage; she was first widowed after her husband died of cancer in the 1980s. 
Janine also urged Dunn to explore a solo career. Dunn recalled to Great American Country (via Fabiosa) that Janine told him he needed to "stop and spend time trying to find where you are in your heart" after over 35 years in the music industry. The Dunn family currently reside on a 600-acre farm in Nashville, dubbed "The Barn" per Country Living. Dunn joked to Southern Living that he shows off his handyman skills to his wife. "Janine is hard to impress but she does think it's cool when I fix things around the house," Dunn admitted. 
For Dunn, it's all about family. "While I work to write and gather 'dysfunctional' 'crying in your beer' songs for the upcoming hard core country record, I am reminded of the things that really matter in life...family, the children of my children!!" Dunn captioned on Instagram. He even offered sage advice to parents on Twitter: "Life goes by fast, sing as loud as you can while you can." The Dunns' love story is worthy of its own ballad!