Who Is Rod Wave's Girlfriend?
Rod Wave (a.k.a. Rodarius Marcell Green) is making a name for himself in the music industry. His new album SoulFly earned the number-one spot on the Billboard 200 chart for the week ending on April 1, 2021, according to Billboard.
Thanks to the success of the album, this is the most successful week for a R&B/hip-hop album in 2021. His songs "Street Runner" and "Tombstone" also made an appearance in the top 40 of the Hot R&B/Hip-Hop Songs chart. That's a lot to celebrate!
The rapper has come a long way from his first performance in a strip club. He told Billboard in April 2020, "It was in a strip club on a school night. I had a show, $500. And the dude brought me in. It was 20 minutes away from my city, so it was a bunch of people from my city in there. And they was just singing, word for word. After that, he booked me every week. He booked me every week for about two months until I started getting other calls in other cities and stuff."
Rod Wave is obviously successful in the recording studio, but what about his dating life? Keep reading for more details about his girlfriend.
Rod Wave keeps his love life under wraps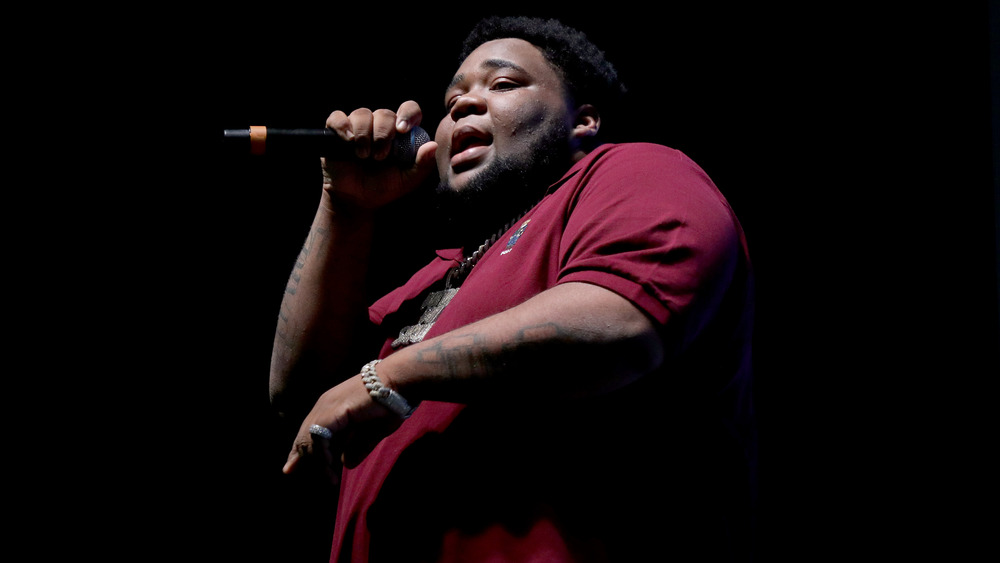 Danielle Del Valle/Getty Images
Rod Wave appears to have a girlfriend, but full name remains a mystery. When asked about what he was up to during the height of the COVID-19 pandemic, he said (via Billboard), "I've just been resting, enjoying life. Living a regular life, getting up every day. Spending time with my girl [and] my family."
The rapper spilled those details about his personal life back in April 2020, so it's unclear if he is still with his mystery woman today. At the time, though, Twitter user Tai Boujie wrote, "Rod Wave girlfriend is cute," and shared an image below her message, which seems to have been removed from the platform. The same fan shared more images, though, and the woman in one photo appears pregnant; it's possible that woman is the mother of the rapper's children.
Fast forward to 2021, and we seem to have a few more answers on the identity of Rod Wave's girlfriend. According to Celebs in Depth, the rapper welcomed twin daughters with a woman named Kelsey. It's unclear if the couple is together still, but we're sure they are thrilled with their new additions.