Teresa Giudice's Boyfriend Has A Shady Past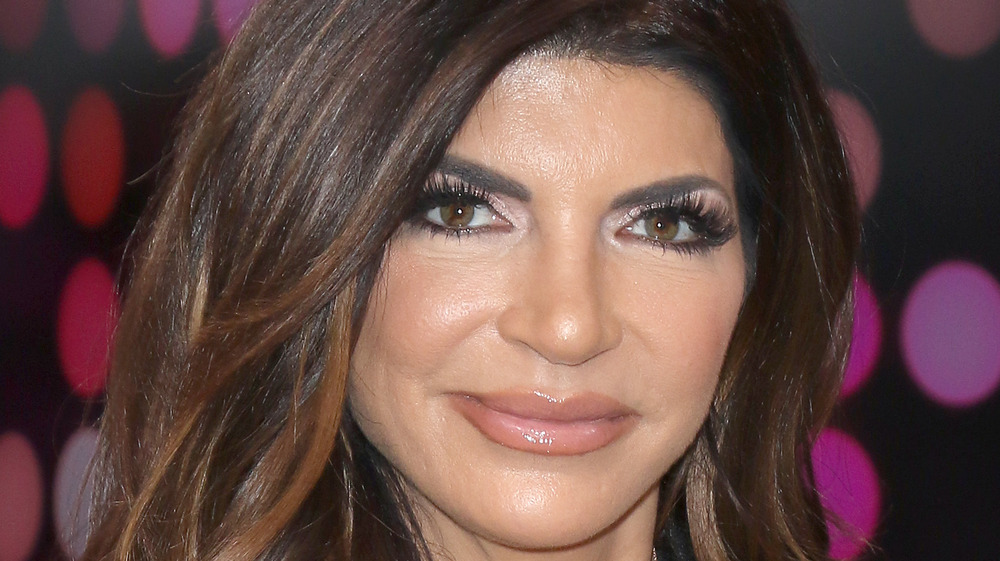 Jim Spellman/Getty Images
Teresa Giudice seems to be enjoying time with her boyfriend, Luis Ruelas, though his past is raising some eyebrows. In February 2021, the Real Housewives of New Jersey star opened up about her new beau and even called him her "soulmate" in an interview with People.
"I met an amazing man and I'm so happy," she explained to the publication. "We're taking things slow, but I'm really, really happy." Apparently, the duo bonded over their shared interests, with Teresa gushing about how they both love the beach and shopping. "Oh my God, we're like the same!" she exclaimed, adding that Ruelas is "beautiful inside and out." 
As it turns out, their respective difficulties with the law may be another thing they have in common. In October 2014, Teresa was sentenced to "15 months in prison for fraud," per People. While Ruelas doesn't have a history with fraud, he's had his own run-in with the law. Keep reading to learn more about Teresa's boyfriend's shady past.
Teresa Giudice's boyfriend was charged for a road rage incident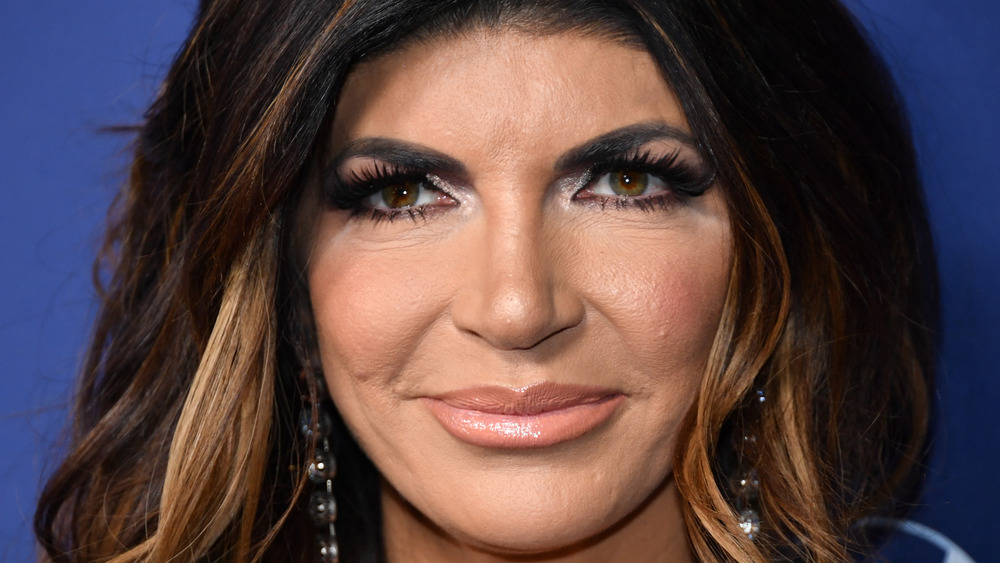 Dimitrios Kambouris/Getty Images
While Teresa Giudice may be enjoying the present with Luis Ruelas, he definitely has somewhat of a sketchy past with the law. According to a police report that was obtained by Page Six, Ruelas was charged with simple assault in 2018. Per the report, Ruelas and a man named Jesse Palmieri "allegedly got into an altercation after Palmieri stopped short to avoid hitting a squirrel." When Ruelas tried to pass him, Palmieri reportedly flipped him the middle finger. 
It seems that Ruelas is not a fan of getting flipped off because once he reached a stop sign, he allegedly pulled in front of Palmieri's car and "charged at [his] driver side door." From there, the two men got into a verbal altercation and when Palmieri tried to roll up his car window, Ruelas allegedly "stuck his hand in and struck Palmieri on the side of his head, knocking his sunglasses off his head." The report also revealed that Ruelas allegedly "grabbed the top the window and began rocking it back and forth as if he was trying to break it."
Ruelas apparently continued to "bash" on Palmieri's car before driving away, but not before Palmieri was able to snap a photo of his license plate. Per the report, Ruelas ultimately pleaded guilty and paid a fee of $325 for the incident.