Patrick Cantlay's Net Worth: The Golfer Is Worth More Than You Think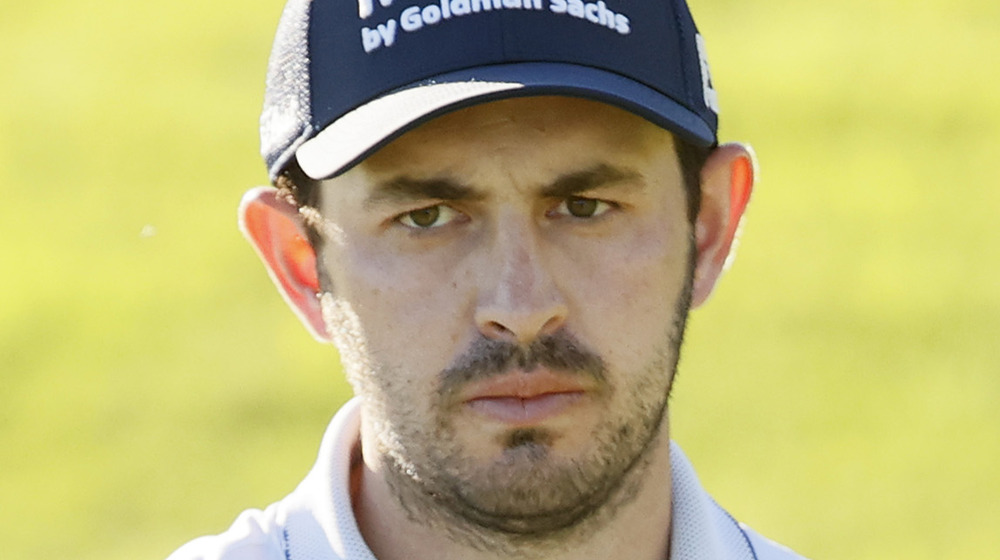 Steph Chambers/Getty Images
If you're a golf enthusiast, you are definitely familiar with Patrick Cantlay. The 29-year-old golfer has been grinding his way to the top for his entire life and is expected to make a splash — and earn some cash — at the Masters in April 2021.
Cantlay was born in 1992 in Long Beach, Calif., according to PGA Tour Guide. He developed a passion for golf early and started hitting the links when he was just three years old. In 2010, he won the California State High School Championship, via UCLABruins.com. He continued to perfect his golf game at UCLA and was considered at one point the best college player in the country, according to NBC Golf. Cantlay went pro in June 2012 and was "the top-ranked amateur in the world for a record 55 weeks."
His journey hasn't been without struggle, though. He was on the way to golf superstardom when a vertebrae injury set him back in 2013. Cantlay said it "felt like somebody stuck a knife in my back," per the outlet. He spent a lot of time in physical therapy recovering from a stress fracture in his L5 vertebrae. To make matters even worse, his caddie Chris Roth died in a hit-and-run accident in Newport Beach, California in 2016. Cantlay has since recovered and moved on, and made some improvements to his swing. "I never felt like my golf has left me," he said.
Cantlay has amassed plenty of green on the green. Keep reading for more details on his financial situation.
Patrick Cantlay has a lot of money in the bank
Michael Reaves/Getty Images
Patrick Cantlay is worth $17 million, according to Gazillions. In February 2021, he earned $460,200 at the AT&T Pebble Beach Pro-Am tournament, according to ESPN. Cantlay also took home $730,300 for his performance at the American Express tournament in January 2021. Goldman Sachs also signed the golfer to a deal in 2016, marking the first athlete sponsorship in the company's 150-year history. It's possible Cantlay enjoyed a windfall as the spokesperson for Marcus, a new financial brand in the firm.
Partnering with the golf phenom was an easy choice for Goldman Sachs. "When we assess potential partners in any facet of our business, we want to make sure they have similar values to ours, and Patrick certainly does," Dustin Cohn, head of brand marketing for the consumer and investment management division, told Forbes. "Marcus is also a young, up and coming financial brand and Patrick is a young, up and coming player so it seemed like a perfect fit." He added, "What we love about Patrick is he is dedicated to putting forward strong performances on the golf course while we are dedicated to delivering best-in-class products for our customers." 
Patrick seemed just as thrilled about the partnership. "Having a financial partner that is on your side is an important part of establishing financial trust not only for you, but for the people around you," he said. It sounds like we can expect this net worth to continue to grow.